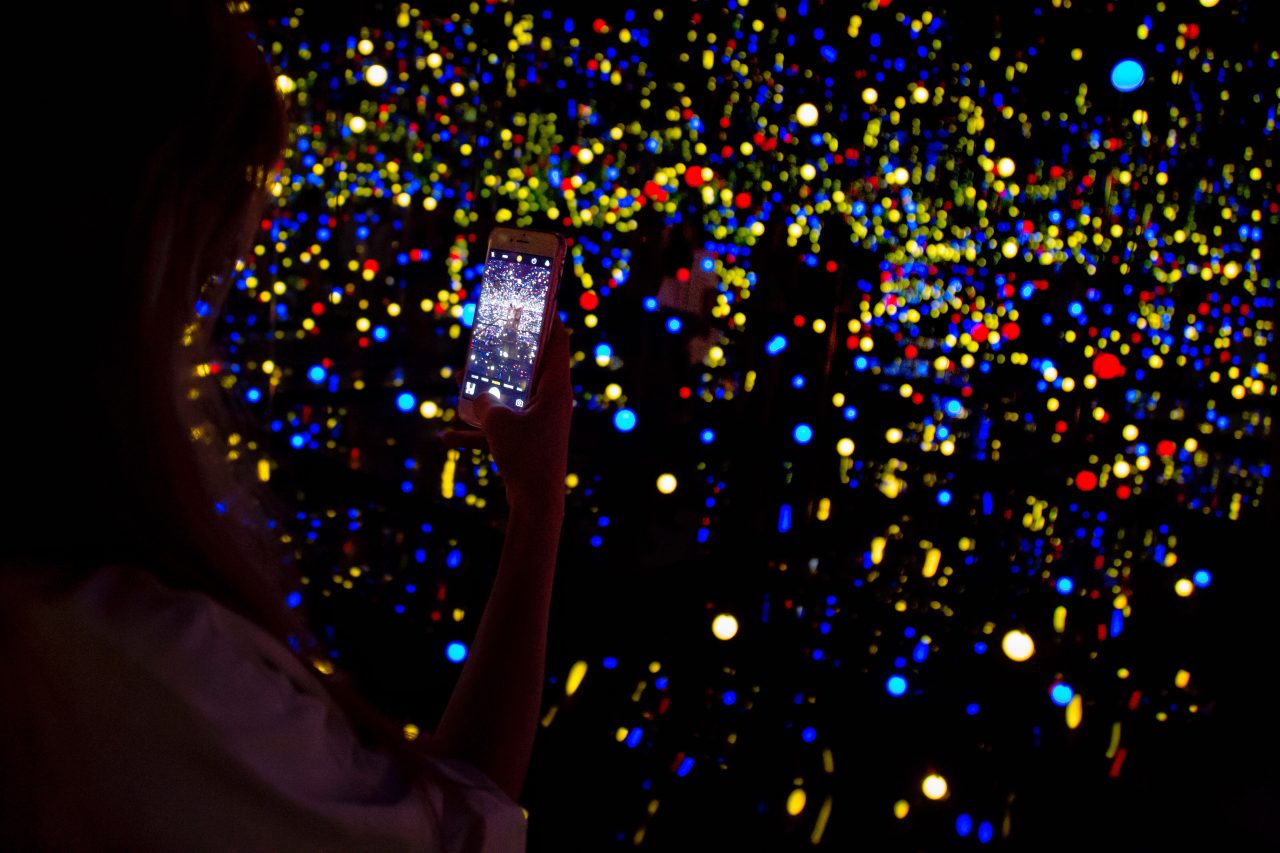 I've had the pleasure of viewing Yayoi Kusama's exhibitions in Tokyo and Washington previously so when I realised that her art was going to be shown in Singapore, I just had to find time out of my schedule to take a closer look at her exhibition.
The face of avant garde art, there was always something mesmerizing about Yayoi Kusama's creations.
It's like Alice spiralling down into an obsessive world of dots, patterns and infinite possibilities. She's managed to use art to built a bridge for others to glimpse into her tortured soul.
More than anything, I love her strong believe in her visions and in her art. She doesn't conform to society and pushes the boundaries of society's acceptance. Her strength and boldness forces one to look at her creations and to make a judgement. Love her or hate her, you can't possibly ignore her.
In the spirit of Yayoi Kusama, I'm inspired to reject mediocrity. Everything I do should be done with full intent to the best of my ability, even in lunacy.
Don't let my photos mislead you. It was incredibly crowded even on a weekday afternoon and I had to get creative in order to photograph angles that are not filled with people. Her art is on display till September so hopefully the crowd tapers out by then for those who have yet to pay the National Gallery a visit.
On a side note, I've been gearing towards a more comfortable style of outfits recently (similar to what I wore in these photos) and I think having the right accessories help to make simple loose clothings more stylish and less like I 'woke-up-in-my-pjs' look.
Thanks to my Alice and Olivia sunnies and Kate Spade clutch, I think I got away with this simple white cotton top and incredibly comfy silk pants.
Hope you enjoyed this little personal update. Thanks for reading!