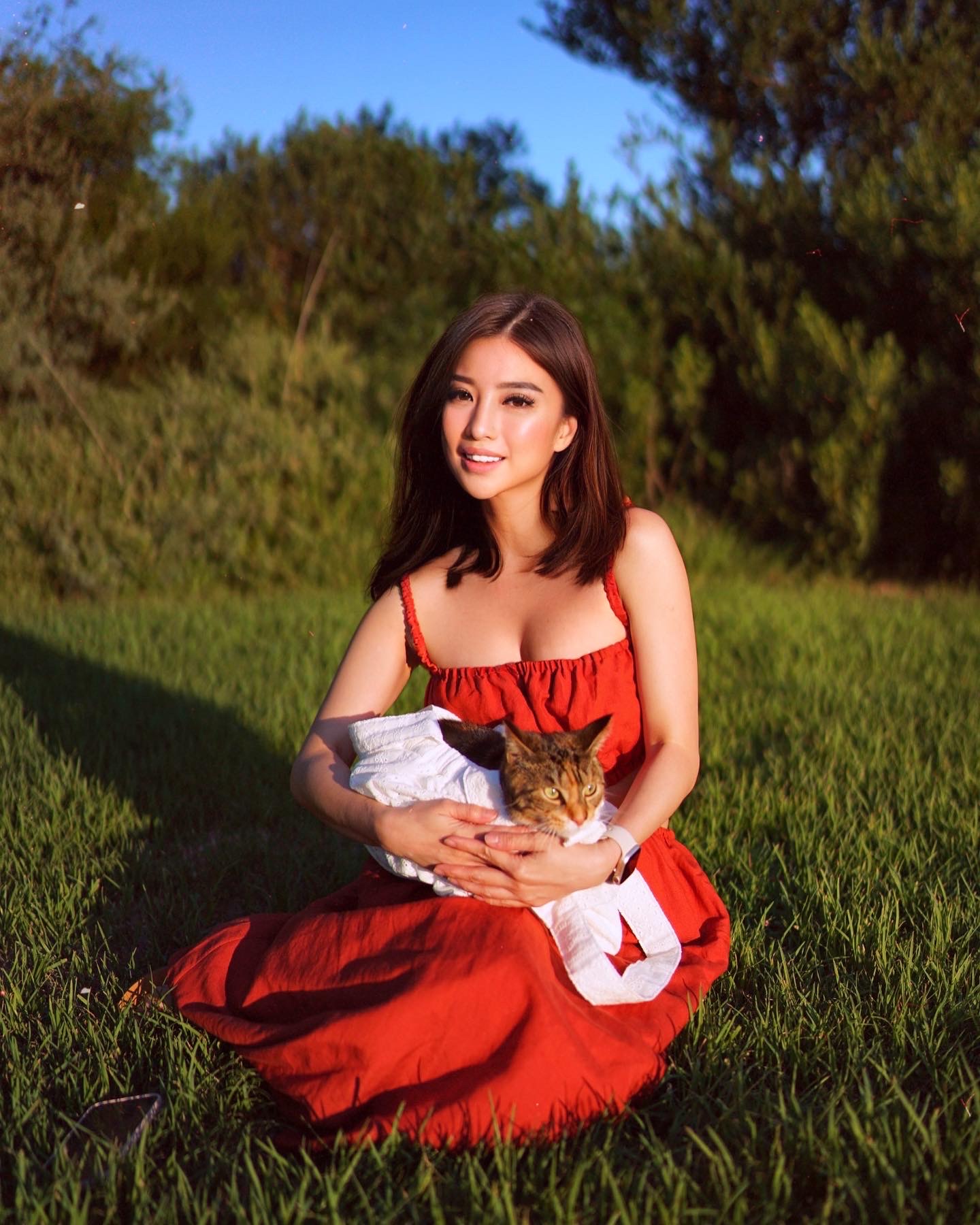 They say eyes are the windows to your soul, and if the eyelids are the curtains to my soul, I'll like to make sure they are pretty ones. My natural eyelids fall somewhere between mono-lids and an unbalanced double eyelid. Over the years, I've come to appreciate my face's features better, but the unbalanced eyelids would give me pause whenever it came to applying eye makeup. I know many friends who have gotten their upper blepharoplasty, aka eyelid surgery, with excellent results, but I was still hesitant. It is, after all, my first surgical procedure.
A decade later, and with the new 'normal' of mask-wearing commonplace, our eyes are getting more attention. Thankfully, I finally found a doctor I could put my trust in to do the procedure.
Dr Timothy Shim
FAMS (PLASTIC SURGERY), MMED (SURGERY), MBBS (SINGAPORE), MRCS (EDINBURGH)
Dr Timothy Shim is the residing Senior Consultant Plastic Surgeon at The Clifford Surgery Clinic. He graduated from the Faculty of Medicine at the National University of Singapore in 2002 and completed his basic surgical training in 2005. Subsequently, he pursued and completed his advanced training in plastic, reconstructive and aesthetic surgery in 2011. Dr Shim also completed his fellowship in reconstructive microsurgery at The University of Tokyo, where he became trained to perform super microsurgery. Dr Shim has always shown interest in aesthetics and reconstructive microsurgery. He is known to have a keen eye and is incredibly meticulous in his work. He is well-versed in reconstructive and aesthetic surgery, including blepharoplasty, eye bag removal, facelift, breast augmentation, high-definition liposuction, abdominoplasty, and fat grafting. Dr Shim is also actively involved in the training of Plastic Surgery Residents and was previously the programme director of the NGH Plastic Surgery Residency Programme.
The Consult
I consulted Dr Timothy Shim via zoom in 2020 when I was still in Melbourne (the wonders of technology). It was still in the pre-vaccination days of the pandemic that would hit the world harder than we could ever imagine. Even though I intended to come back to Singapore in 2021, travel wasn't possible yet. My first travel out of Australia ended up being in Jan 2022.
I had an in-office consult with Dr Shim once I was back in Singapore, and he gave my eyes a good look again before recommending an incision (double eyelid surgery) method to achieve the deep crease double eyelids I wanted. Due to my tight travel schedule, the surgery date was set less than two weeks away. Dr Shim administered some light Botox to lift my heavy forehead muscles in preparation for surgery.
Here's a look at what my "Before" eyelids are like in various photos through the recent years (with and without makeup on) before my Upper Blepharoplasty.
Preparing for Upper Blepharoplasty
Even though it is a minor surgery, it is still surgery, and the standard pre-ops rules apply. Carol, the medical assistant at The Clifford Clinic, went through a detailed list of what to avoid and what to take note of. In the two weeks before the procedure, I would need to avoid alcohol, cigarettes, omega/fish oil, aspirin, blood-thinning medications, painkillers (except paracetamol), certain vitamin supplements, NSAIDs, fake lashes, eyelid glue or tape.
On the day of the procedure, it's best to shower before you arrive. Wear loose, comfortable clothes and flat shoes. Don't wear any jewellery and contact lenses. If possible, arrange for someone to pick you up after.
Carol was very adamant that if I had any questions or doubts, I could contact her via Whatsapp at any time of the day or night. Even though I had no such needs, knowing that help was readily available put my worries to ease.
How was it during Upper Blepharoplasty
Dr Timothy Shim was very calming and professional throughout. I consulted before the surgery, where he drew and explained what he would be doing. Carol also dispensed all the required medication, medical leave and post-surgery care instructions before the procedure.
After making me comfortable and prepped in the operating room, I was administered local anaesthesia (LA) in my eyelid region. LA allowed me to be fully conscious throughout the procedure even though I could not feel physical sensations or pain in the area administered. This meant I was able to open my eyes during the final part of the process for Dr Shim to check on the symmetry of his cuts. Two hours later, Dr Shim taped my eyelids, and I was ready to go home.
Aftercare and Recovery
I arranged for a family member to send me home after surgery. Even though my eyelids couldn't be opened fully (mainly due to the surgical tapes), I found that my vision was not ultimately impacted. In addition, I could see enough through the narrow openings of my eyes after the surgery to have easily taken a private hire home should I have needed to.
Pain-wise, I was astonished that I felt none! I took all the antibiotics medication and anti-inflammatory medications prescribed, but I did not need to take the optional pain killers dispensed to me at all. I'm sure there was some swelling on the eyelids, but it was hard to gauge the extent since Dr Shim hid the wound under the tapes. I also had no bruising anywhere visible beyond the eye tapes. There was no need for cold or hot compressions, eye drops, or ointments—nothing I needed to do except keeping the surgical tapes dry.
Since my time back in Singapore was precious, I only stayed home after the first day of surgery. Subsequently, I wore dark sunglasses when going out and about my daily activities, including zoom meetings, meeting friends, supporting a friend's shop opening and cafe hopping in Singapore.
It can be a little tiring to be seeing the world through a fractional opening of the eyes as the tapes helping to speed the recovery of the wound also prevents you from fully expanding your vision. However, it is entirely doable. I had more worries about possibly making others uncomfortable looking at my taped-up eyes than how it physically felt.
On the 4th day, I visited Dr Shim at his Mount Elizabeth Novena Hospital office to change my tapes. I requested him to let me take a photo of my lids before he put new tapes on so I could monitor my progress. As you can see, on day 4, the eyelids were still swollen, but I did not have much bruising. The black sutures of the incision can be seen clearly.
I still had to put on Dark sunglasses to head out. At this point, I got a little frustrated with the dark sunglasses as my vision is inferior when I'm in an indoor setting or whenever I don't get a lot of sunlight.
Since I had been gifted with some new spectacle frames with clear lenses, I wore that instead. It didn't conceal my eyes, but I liked the frames, so I wore it for the weekend. Walking around without my sunglasses to cover my taped up eyelids meant that I had a little more curious stares from strangers, but it didn't bother me. It was just obvious that my eyes were wounded. Most strangers didn't stare for too long (maybe they were afraid to be caught staring), and I found that even more strangers walked by without noticing it. Most people in Singapore are in too much of a hurry rushing from one place to another to look or make eye contact with another stranger.
People who knew me personally had already seen from my Instagram stories that I had blepharoplasty done and were more concerned about how it would turn out or if I was in any pain.
On the 7th day (Monday), I returned to The Clifford Clinic for Dr Shim to remove the sutures. The sutures were finely sewn, so Dr Shim could cut and remove them relatively fast. Suture removal is also painless for me.
At this point, the eyelids are still high and thick due to swelling of the lids. However, no one (unless it's someone you know) would even take a second glance or find you strange. I took a selfie for my mum using my phone while I was on the way home via public transport because she was excited to see what my eyelids would look like.
Day 7 is a significant milestone because, with the tapes gone, I can open my eyes fully! It also meant I didn't have to worry about wetting the tapes when I bath, washed my hair or washed my face.
On Day 9, I contemplated wearing makeup but decided to wait another day. I finally put on some light makeup on Day 10. With makeup on, any minor swelling of the lids is not visible.
Feeling more confident that I had no issues washing my eyelids properly of any makeup, I went ahead to do lash extensions on Day 12. I loved how the eyes looked with lash extensions because they mask my thick (still swollen) eyelids so well.
Everyone heals from wounds differently. I chronicled my recovery process because I had so many questions from other ladies interested in going through the same procedure but found that most people who went through the same procedure were not keen to share or show their healing journey. However, I must emphasise that my recovery journey may not be the same as yours since we are entirely different persons, so do listen to your doctor and don't put on makeup or lash extensions early if your eyelids are not well healed.
Dr Shim told me that it would take 3 to 6 months to see the full results of the Upper Blepharoplasty procedure. The eyelids should look very natural by then, and the scars will also fade away in time.
Here's a selfie video taken when I went to the salon on three weeks post-surgery.
I took a video in my car using the front camera of my phone (no filter) to show you how the lids look (open and closed) right now at seven weeks post-surgery.
BEFORE AND AFTER COMPARISON
The Final Takeaway
I am beyond pleased with the result, and with the skill of Dr Shim. The downtime was not too challenging to deal with. As long as you do your due diligence with the pre-and post-care, blepharoplasty is an effective solution to getting the eyelids you want. I did not do any other procedures, and Dr Shim firmly insists that the size of your eyes will remain the same with upper blepharoplasty. However, the results refresh my entire face, and my eyes look more awake and animated.
Before posting this up, friends and acquaintances (and those who followed me on IG stories) have already reached out to The Clifford Clinic to book consultations. I know of 2 ladies who have already completed their surgeries with Dr Shim and are in recovery.
Another close friend, Jamie* (not her real name), did her blepharoplasty the day after mine at a different clinic with another well-known senior doctor because she could not secure a slot with Dr Shim on short notice. I will not be naming her doctor, but due to the timing of our surgeries, we were able to have a day-by-day photo comparison of our healing progress. She was shocked at how different our post-op results were.
I believe that both genetics and a skilful doctor has a part to play in the healing process. Unfortunately, Jamie* was very unhappy with how her eyelids turned out. She no longer trusts her previous surgeon and has since consulted with Dr Shim to get a revision procedure done. The doctor that did her eyes did not cut both symmetrically. There is a difference in the height of the fold in the left and right eyelids. She now needs to give her eyelids some time to settle before getting Dr Shim to correct the eyelids at the end of this year.
I try to answer questions through Instagram DM from time to time, but I'm no expert. Therefore, it would be best for you to reach out to The Clifford Clinic and arrange for a consult with Dr Timothy Shim at The Clifford Clinic directly.
Here's the contact.
24 Raffles Place
#01-03 Clifford Centre
Singapore 048621
(Exit A from Raffles MRT)
Mon to Fri: 10 am to 8 pm
Sat: 10 am to 5 pm
Closed on Sundays and Public Holidays
Call: (65) 6532 2400
Whatsapp: (65) 8318 6332
Email: thecliffordclinic@gmail.com