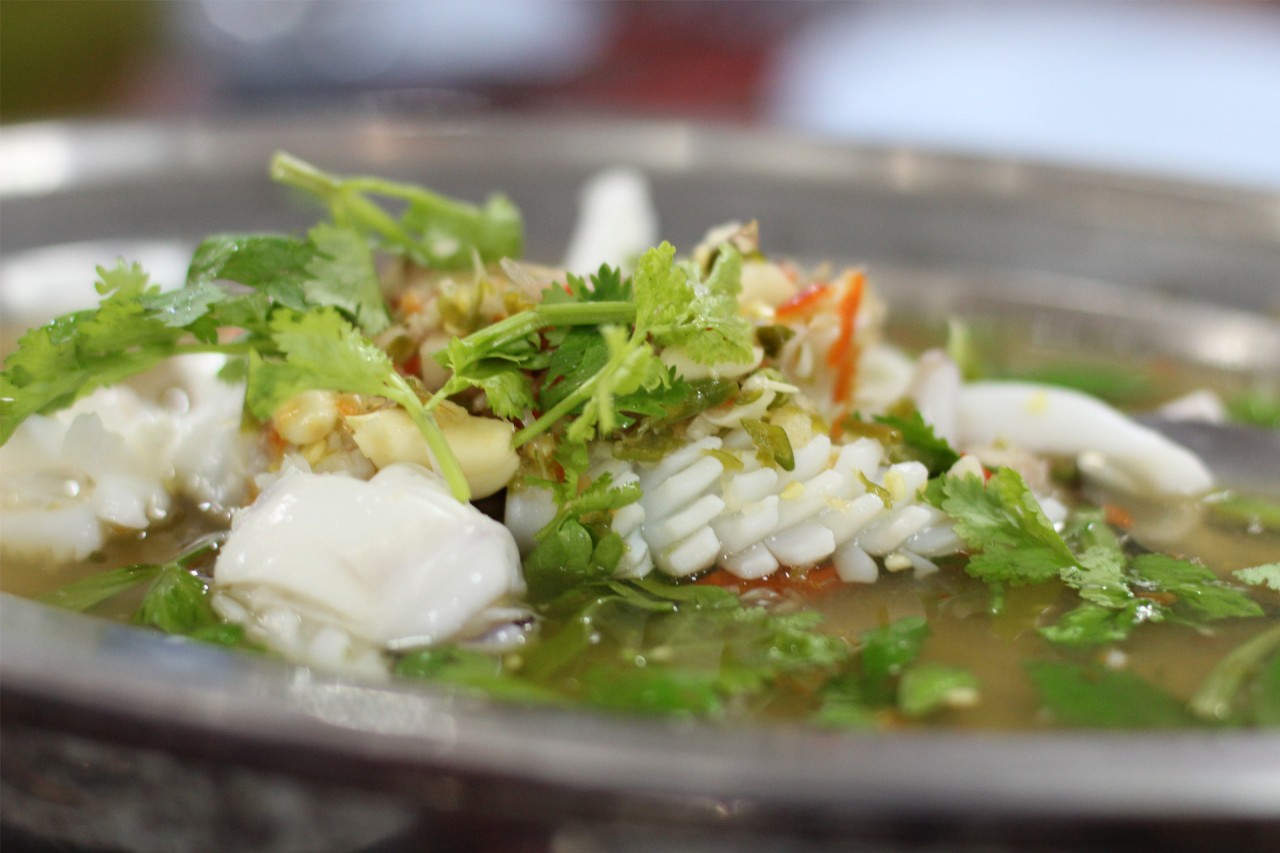 If you ever travel to Penang, Malaysia, do consider taking a little drive up to Hat Yai to experience North Thailand and enjoy some yummy seafood. Even if you don't drive, it is very easy to catch a minibus from Penang to Hat Yai. The bus fare is only RM35 or 400 Baht. One of the seafood restaurants I've tried when I was in Hat Yai is Chong Khao Seafood.
There are fresh catches on display and you can simply pick what you want and tell them to prepare it in the way you would like to have it.
The prawns were sooooooo huge! I took the photo with my DSLR camera lens and my fingers in it so you can have a comparative sample.
The chefs here are not only nice and friendly but they exude their own personal style as well!
This is mainly going to be a photo intensive post as I show you the delicious dishes we ordered and tried there so you have an idea of what to expect.
I know it's a seafood restaurant but the fried chicken was really good!
It was such a feast! It looks simple but really love the fried rice too!
Chong Khao Seafood Restaurant
551 Suphasan Rangsan Road, 
Hat Yai, Thailand
Tel: +66 7424 4060
Thanks for reading and have a good week ahead.
PS – This trip was part of a FAM trip organised by Tourism Authority of Thailand and Tourism Malaysia but all photos and opinions are my own. 
More posts on Hat Yai can be found at: