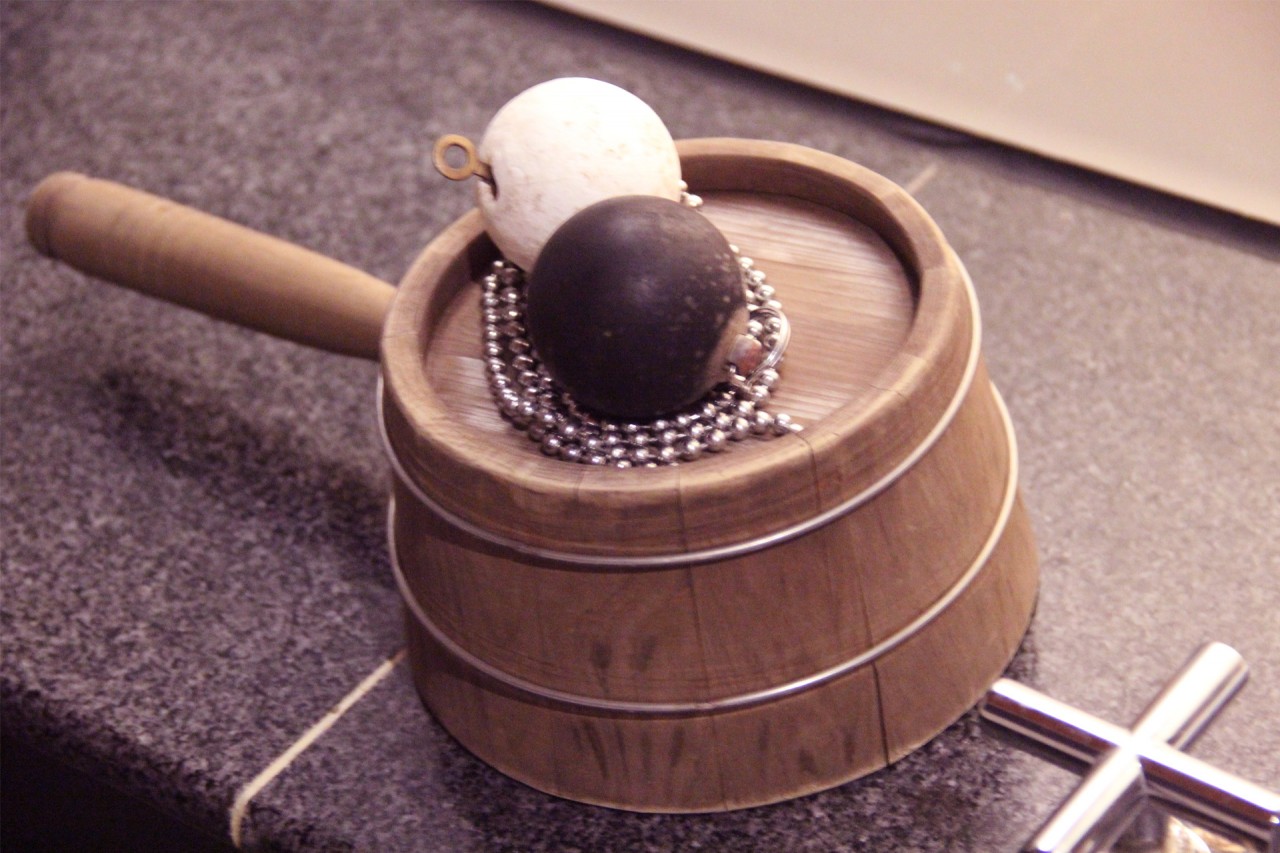 Not too long ago I went Taiwan with Melva. If you have been following me on my instagram @renzze, this wouldn't be news for you. Getting on the flight to Taipei was quite an adventure as flights were delayed due to Typhoon Fung Wong (Phoenix). However, once we got into Taipei, everything was smooth sailing and the weather was cool and friendly.
We were both drained out from work and really wanted to let our hair down and just relax, shop and eat. It was a fantastic idea to start our holiday unwinding at a hot springs resort for the first couple of nights before moving to another hotel in the CBD of Taipei. The Beitou district in Taipei is famous for their countless number of hot spring resorts and tranquil atmosphere. With the recent unveiling of the hotel's newly renovated public hot spring area in 2013, Forte Beitou Hot Spring Resort offers the best for those seeking relaxation in a serene or for a romantic getaway.
From Taipei city, this place is easily accessible via trains. Taipei Main Station is only 20-30 minutes away by taking MRT, which makes the hotel a nice choice for business and leisure travelers to travel to other Taiwan destinations or from Taoyuan International Airport. You can change to a unique hot spring designed train from Beitou Station to Xinbeitou Station.
Forte Beitou Hot Spring Resort is only a short 3 mins (200m) walk away from Xinbeitou Station which makes it accessible and convenient for us to move around to sightsee other destinations.
This modern style certified hot spring resort is clean and modern with lovely service. The guest rooms are huge and spacious though it is more recommended for close friends or couples as there are no locks on the completely glass bathroom.
The bathroom has a steam function.
You get your very own mini sauna in the guest room itself! Of course there are also public ones available if you prefer more space.
You are provided with yukatas which you can choose to wear in your room or all around the hotel. All hotel rooms are elegantly furnished and well-appointed with intimate comforts include TV, air-conditioner, kettle, refrigerator, in-room wifi, toiletries and many other pampering details to create a pleasant and cozy environment
Hotel amenities come in these cute tubes and they even provide facial cleanser.
It's the small little details that make a hotel even more appealing to the weary traveller and having power points that accept international plugs are one of those little details I truly appreciate in a well thought-out hotel.
The key selling point of this hotel is the natural hot spring water. There are gender specific public baths available on the ground level with a variety of hot spring pools in varying temperatures. Designed similar to onsens in Japan, you will need to go completely naked in order to use the public baths. Melva and I did use the public baths as well but obviously there was no photography allowed. Shampoo, conditioner, soaps, hairdryer, towels and most bath necessities are available at the public bath so there really isn't any need to bring anything there except yourself.
For those who are a little more shy or would prefer to soak in the hot spring waters with your partner (assuming different genders), you have a little hot springs tub in your room. Melva and I used this at the end of every night while we were there to rejuvenate our bodies and restore our sense of calm after all the eating and shopping done in the day.
Lots of girly chats in the tub while we let the heat from the natural spring water detox our body. We took awhile in getting the hot spring water temperature right as I can take pretty high temperatures for a hot spring soak but Melva is a little more sensitive.
Around the hotel, there are lots of restaurants and fast food outlets so you don't ever have to worry about going hungry even if you don't want to order room service.
There was a lovely Japanese restaurant just a stone's throw away (above Starbucks) that we love. Melva's first drink on the day we arrived in Taiwan was none other than Taiwan beer. Food and drinks in Taiwan are generally nicer and cheaper than Singapore.
 Other than enjoying hot springs, there are other attractions and museums nearby such as Beitou Hot Springs Museum, Geothermal Valley, and Beitou Library that are all within a short stroll. You could even do a trip up to Yang Ming Shan for some hiking adventures or to see the city skyline.
In the mornings, Melva would grab her much needed caffeine fix from Starbucks before we walked over to Xinbeitou MRT  station to explore nearby areas.
Danshui and Shilin Night Market are must visit destinations if you are staying in this area and I'll share some of my adventures with you in future posts.
You can view more information on the hotel on their website.
Forte Beitou Hot Spring Resort – 北投福泰天玥泉會館
台北市北投區中山路3號
No.3, Zhongshan Rd., Beitou Dist., Taipei City 112, Taiwan
Directions:
By Taipei MRT:
Take Red-line MRT to Xinbeitou MRT Station -> Walk along Zhongshan Road to reach the resort (Take about a 3-minute walk)
Driving directions:
Zhongshan National Highway -> Merge to Chongqing N. Road -> Turn left onto Chengde Road -> Turn Right onto Daye Road -> Guangming -> Zhongshan Road to reach the resort
Stay at the hotel was sponsored but all opinions are my own. Thanks for reading!