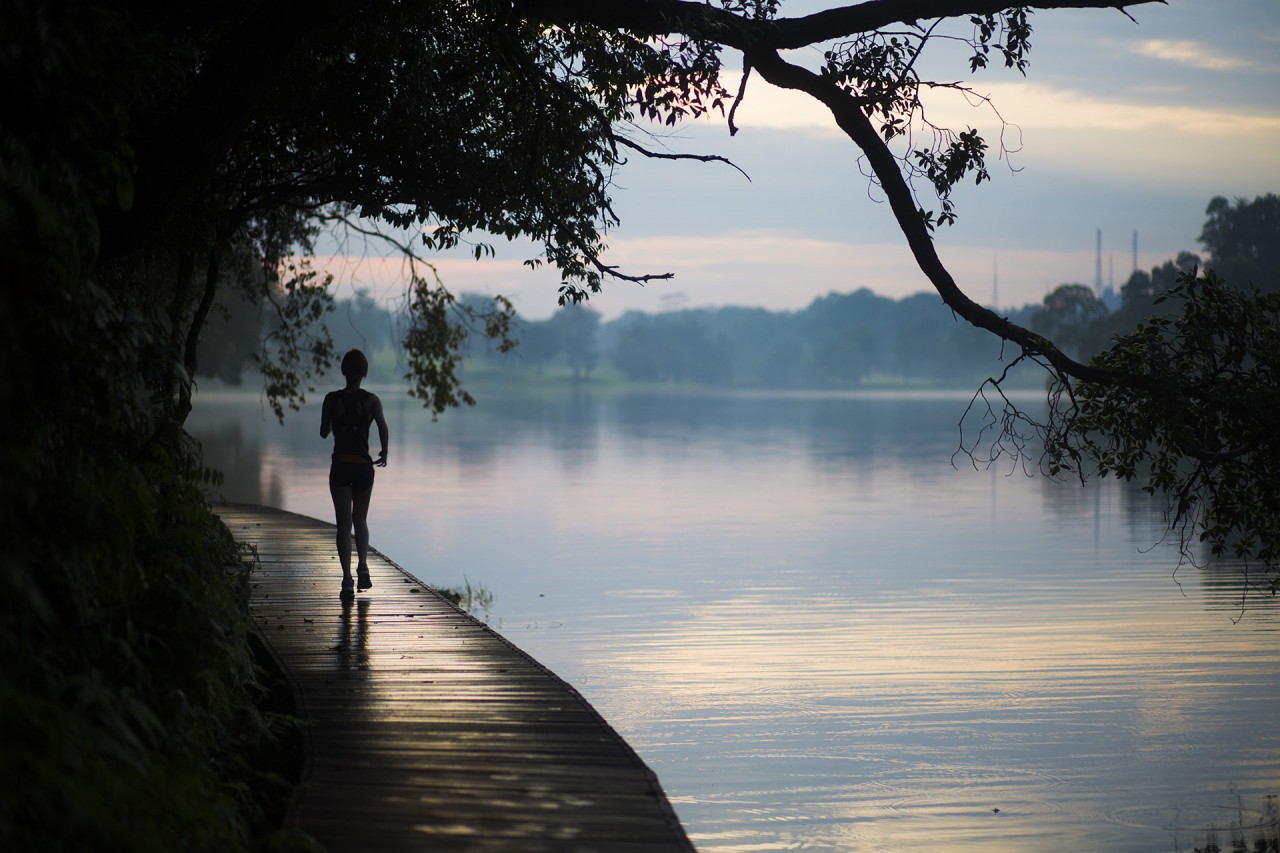 I'm not the fittest person around but but through sheer will and tenacity, I hope to at least make it to Everest Base Camp next month as part of my 'Explore Asia 2016' plan. I've 2 more weeks before leaving for my first leg of my trip (which starts in Nanjing, China), to meet up with my friends stationed there. With my current work project coming to a close and Raphael's new coffee bar opening end of the month, to say that I'm swamped is an understatement. It's the good kind of busy and I'm not complaining but I can't deny that I am looking forward to spending some relaxing time with good friends as they show me the city life of Nanjing before I break off to conquer more challenging locations. My chosen destinations require quite a bit of hike and climbs daily and it is imperative that I find time (no matter how little) in my busy schedule to do little hikes and train my endurance so that my body can get used to it.
I love nature and my recent little hikes in Singapore are the perfect mini getaways from the hustle and bustle of city living. Louis has been acting as dead weight so I can train carrying loads of 12 kg to 15 kg for hikes. He loves that he gets to spend time with me and happily sits in the knapsack. Initially, I was worried if he would be comfortable, if he would fidget or if he would get bored but he seems genuinely excited about the little hikes we take. In fact, it's my back and shoulders that are resisting these outings, cutting my hikes short. My merry cocker spaniel probably finds it not much different from being ferried around in a bicycle except he gets to look over my shoulders should the scenery get exciting. Most runners we walk past are super friendly and would pause to give him pats or attention along the way. After carrying him on routes that are not suitable for dog walking, he will eventually get to run around on dog friendly paths before we call it a day.
Before using Louis as training weights, my nature adventures had to be confined to dog friendly pathways because I try to include him on my outings as much as possible. He's an extremely clingy but social dog and loves company. There are so many pockets of hidden gems that I never got round to exploring which thankfully, I am now uncovering. I am completely in love all the beautiful and picturesque discoveries that we have in this little dot of an island country. Being a tourist in my own backyard is a whole lot of fun. Connecting with nature while spending quality time with my dog are great timeouts in my crazy schedule. Just look at the gorgeous watercolor sunset that greeted me at the end of my hike.
I hope you find time to connect with nature in your own way. Thanks for reading and have a good mid-week.