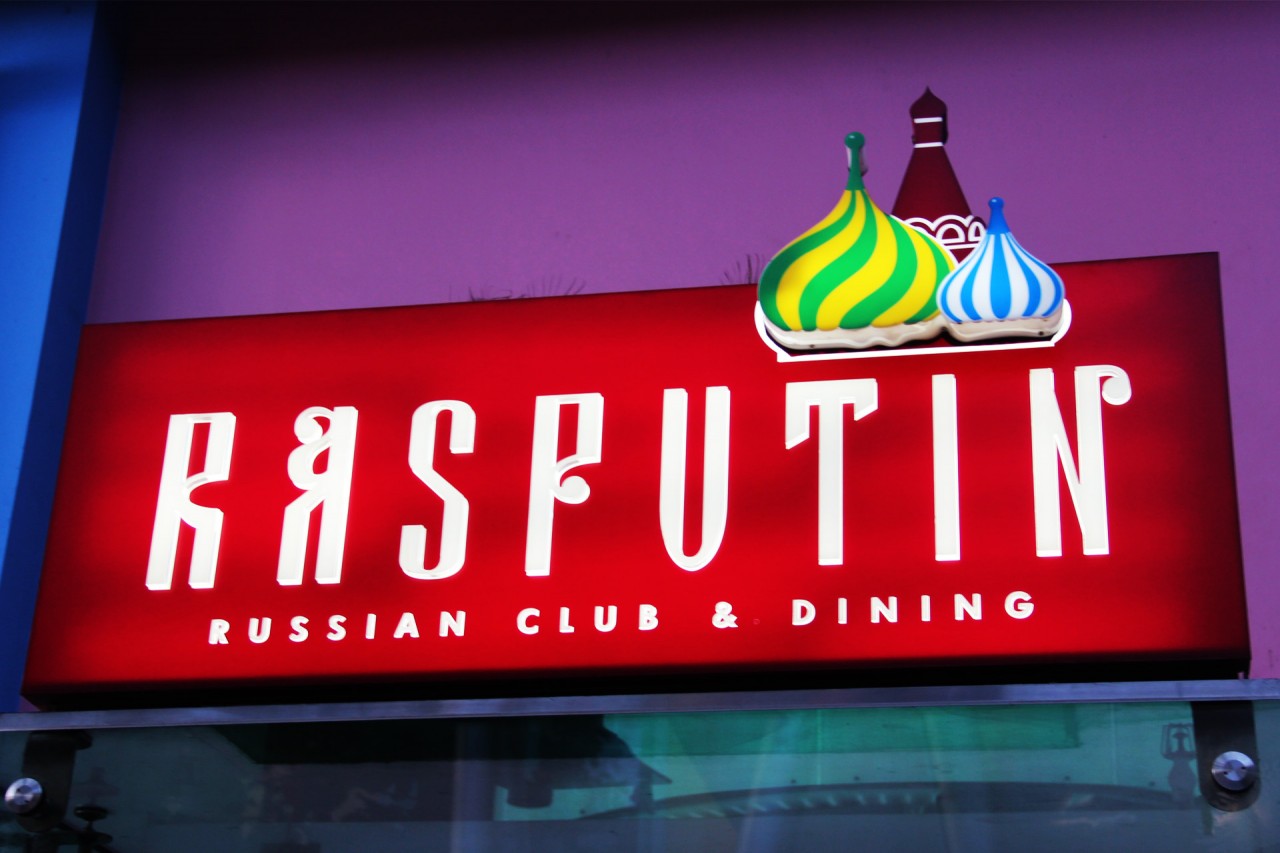 Most people prefer to stick to their comfort zone instead of venturing out to try the unknown. Adding to the list of uncommon food I've tried to my bucket list is the soviet flavoured culinary spread at Rasputin.
Even though the ownership has switched hands, the new owners insisted on maintaining the original look and feel as designed by the previous Russian owners.
They hope to provide Russians in Singapore a taste of home and to also invite others to explore and experience an authentic traditional Russian restaurant.
It was with mixed feelings of anticipation and excitement that I awaited patiently for the tasting menu to be served. The first dish served is the Shuba Salad.
Not knowing what to make of it, I shoved a forkful in my mouth and was taken aback at how the pickled herring complemented the beetroot flavour so well. The dish was really tasty, healthy, and appealing.
Shuba Salad
The next few dishes, though unique, were a little out of my comfort zone.  The dishes includes the Yazyk (Boiled Beef Tongue), the Borsch (beetroot based soup), the Pelmeni (translates to"ear bread" in their native language; dumplings filled with minced meat, fish or mushroom), the Bliny Mushrooms (thin pancakes made with yeasted batter wrapped in mushrooms), the Ukha (clear broth made with fish and vegetable roots spiced with herbs), and the Coulibiac (Russian filled pies with salmon, eggs, rice and mushrooms).
Yazyk
Borsch
Pelmeni
Bliny Mushrooms
Ukha
Coulibiac
If you decide to attempt a Russian cuisine dinner, the two of the most interesting dishes to try here are the Chicken Shashlik (Shish Kebab) and the Beef Strognov.
Beef Strognov 
The Beef Strognov showcases a mouth watering tender beef with mushroom and sour cream sauce served over rice or noodles.
Chicken Shashlik
The chicken shashlik is similar to the local "Satay" which basically refers to meat skewered on a stick, this dish is served with a touch of entertainment as seen below!
On top of all these savoury and comfort food Rasputin has to offer, they also offer a unique dessert, the Syrniki.  Also known as tvorozhniki, it refers to fried quark pancakes. These are home made pancakes served with cottage cheese and (unlike most desserts) weren't sweet at all.
Summing up my Russian food experience, Rasputin definitely has a variety to offer without altering too much of its original tastes. Avid fans who are constantly looking to try food from different cultural backgrounds can give this a go.
Rasputin
3B River Valley Road 
#01-07
Tel: 63377011