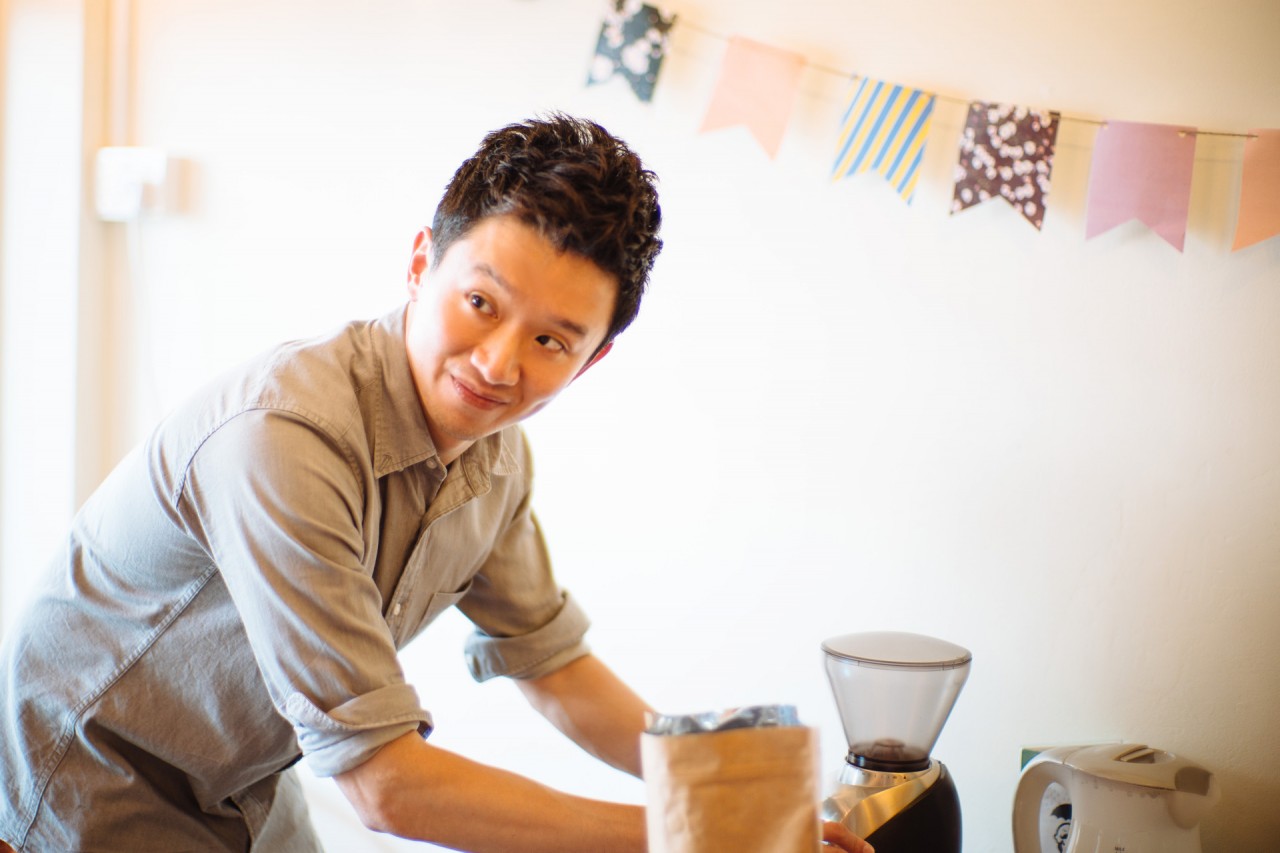 From childhood till my adolescent years, coffee was never something I wanted to drink. It didn't appeal to me and always seemed like a bitter, difficult drink. In fact, I often wondered why would anyone want to drink something so horrible?!
As the saying go, " Never say never". I had to retract those famous last words towards coffee in my mid 20s when I ventured out of Singapore into the cultural diversity of Melbourne, Australia. During my first two years, I was largely located in the suburban areas while studying at Monash University, Clayton Campus. My exposure to the art of coffee was suppressed and limited in those days. Visits to the city center were kept at a minimum as I focused all my energy towards studying.
As time went by, my curious and adventurous spirit led me to shift to homes closer and closer towards the city center. By my 3rd year in Australia, I was studying at Melbourne University which was located within a stone's throw from the main shopping district in the city! It was during this period that I learnt about a cafe called "Seven Seeds".  It didn't take very long before I got seriously hooked to the awesome coffee they served there.
Once I got comfortable with daily coffee at Seven Seeds cafe, I nonchalantly ventured to trying other coffee joints around the city. It was a whole new world of exploration and the coffee culture in Melbourne is just fantastic! Most cafes offered variety with plenty of great blends with superb quality beans to choose from.
Fast forward to 2014 April, I found myself at "Oak Room" which is located at the suburb Ashburton, Australia. There, I was served countless cups of coffee by a man (Master Ken) whom sole purpose was to share and spread his passion for coffee.
Call it serendipity if you might. Karen, Clara and I ended up at Oakroom cafe mainly due to the convenience of the location but we ended up having the most intense coffee experience there.  Master Ken later told me that his willingness to share his passion and "spill the beans" on his collection of exotic coffee beans with me stemmed from watching my expression when I savoured the first cup of Flat White he made.
Ever since then, I've always made visiting Master Ken a regularity whenever I'm in Melbourne. During my last trip to Australia, I visited Master Ken's second outlet – Beyond Basic Specialty Coffee located at Port Melbourne. Once again,  he introduced and shared his wide range of beans with me. Unable to resist the beauty of these beans, I brought back a few variety of beans, each in 1 kilogram packets.
Back in Singapore, I noted that there was a lack of good beans or roast available compared to Melbourne. As such, I decided to share these awesome coffee beans I've amassed with friends and fellow coffee enthusiasts.
To be honest, I have never held a cupping day before this nor have I actually hosted anything related to coffee on my own accord. However, it's an amazing thing to see how passion easily binds strangers together.
 Ronald, who is an old friend and the owner of Shrove Tuesday(located in Toa Payoh), understood my passion and helped to facilitate the hosting of my first cupping day there!
We started spreading the word to people whom we felt would appreciate coffee as we did. It was meant to be a small and intimate affair of like-minded individuals who were keen to broaden their mind and tastebuds about coffee beans and the art of making a good cup.
I did not know what to expect and whom to expect but eight lovely coffee enthusiasts turned up that morning. During this cupping day, everyone had a chance to try out the 5 different type of beans I have brought back from Melbourne, Australia.
The sole method chosen to serve the selection of beans was via the V60 pourover method. This method may seem simple at first, but key factors for success lies in the details. The coarseness of the grounded coffee powder, the amount of coffee beans used, the way hot water is poured through the grounded beans to extract the coffee, and even the timing of each pour to balance the extraction are all crucial for that perfect brew. Coffee appreciation and brewing is mix of both art and science. I daren't say that I have perfected the art of the V60 pourover method as at times, my extraction is less ideal than I would like it to be (note: I am quite particular about how it taste) but improvements come with dedication and consistency.
The participants got a chance to slowly savour and do a blind tasting from each cup of coffee they had. Blind tasting ensure impartial judgment and forces participants to focus on the array of taste and mouthfeel attributes of the coffee instead. Sparkling water was used to clean the palate between the different cups of coffee.
Appraising coffees in such a setting that encourages an analytical and contemplative approach helps you to identify the most fundamental flavours and characteristics of the coffee beans from the different origins.
Some of the participants were naturals and could immediately pick out the flavours and the correct tasting notes. For others, it took a little more effort to concentrate but soon they could start to taste the differences as well. In time, exposure to good quality beans for various regions will help to build a reference archival of flavours and taste impressions that will give you a comprehensive background to help you examine new coffees.
The cupping day proved to be a success as everyone continues to look forward to even more cupping days in 2015. The range of beans used cannot be found in Singapore, thus, I am only able to share such quality coffee experience with coffee enthusiasts only on occasions I import these beans in. Till then, I will be sure to keep everyone updated on the upcoming cupping day at Shrove Tuesday, if you are interested, follow me on instagram @raphael_ou .
PS – Credits to Jonathan Liew (jonathanliewys.com) for photos taken at Shrove Tuesday Cupping session.