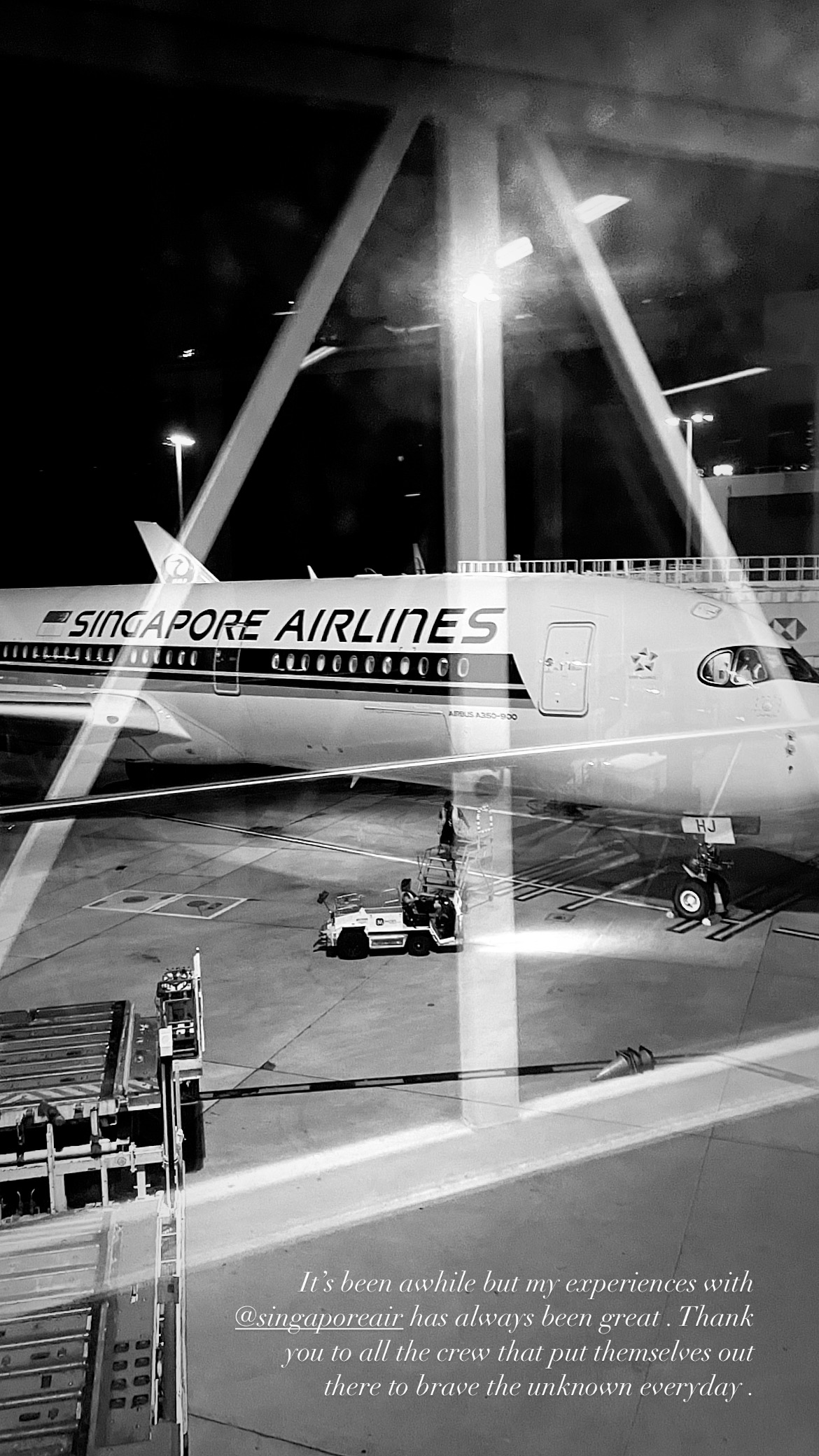 It's been an incredibly long time since I sat down to pen a post on this site. If you have been following me on my social media platforms, you'll realise that I've not been that active in sharing in 2020 and 2021. I didn't intend or plan for a digital detox, but it just happened that way, and the longer I stayed offline, the more I realised that I liked the break. Also, spending six lockdowns totalling 367 days out of the last two years changed my habits and priorities. In this post, I will be detailing my experience of my January 2022 flight back to Singapore from Melbourne to help fellow Singaporeans have a clearer idea of what to expect when they are travelling home.
After gaining newfound freedoms in the last two months of 2021, I actively travelled and took road trips with friends to various regional towns within Victoria. However, when 2022 came around, Australia faced another crisis with the rising Covid-19 Omicron variant. Rapid Antigen Test kits (known as RAT in Australia and ART in Singapore) were scarce, PCR testing centres were overwhelmed, acquaintances and friends reported positive Coivd-19 test results. It felt a little too close to home. With a flight back to Singapore on the line, I hunkered down with a self-imposed lockdown.
Before booking a VLT (Vaccinated Travel Lane) flight to Singapore, I did a ton of research. Rules and restrictions change regularly, so keeping updated on the latest requirement is crucial. Please have your International Covid-19 Vaccination Certificate with an accompanying QR code sorted out if you were vaccinated in Australia.
Three days before my flight, I downloaded the Trace Together App on my mobile phone and filled up the SG Arrival Card online. It is a pretty straightforward health declaration for Singaporeans, but if you need a clearer understanding of filling it up, here's a video. I also pre-paid my arrival PCR test via Changi Safetravel for S$125. Singaporeans do not need a Covid-19 travel insurance to enter Singapore.
I had a red-eye flight (1230am) on Singapore Airlines, but I decided to take my pre-departure PCR test at Histopath at the Melbourne airport T1 at noon. ( Singapore requires a pre-departure PCR or supervised ART test 48 hours before your flight.) You can pre-pay for your tests at Histopath online and rock up to the test centre anytime (within their opening hours). The whole pre-departure PCR experience was highly efficient, with barely any queue. I was in and out of the airport in 20 minutes. After my test, I headed home to rest and prepare for my flight. The negative results were sent to me after 2 hours via SMS and email. You can collect a hard copy of the test results at the cafe beside Histopath at T1 before your flight; however, I chose to print out the soft copy sent via email to me instead.
Four hours before my flight departure, I arrived back at the Melbourne airport for check-in. At the check-in counter, you will need your show your passport, International Vaccination Certificate and Pre-departure PCR test results from Histopath. After checking in the luggage, I went through customs and chilled at the business class lounge till boarding time.
Upon landing in Singapore, you will clear immigration as usual. I went via the automatic gates. You will be given a green circle sticker to stick on your clothes to indicate that you have been cleared at customs (do not lose this). Collect your luggage at the belt and walk out of the gates. There will be personnel directing you to the PCR testing facility (~3 minutes walk). They will ask you for your passport and the Changi Safetravel PCR booking QR code before directing you to a booth to get your test done.
Once again, everything is pretty quick and efficient. You are not allowed to take public transport (train and buses) to your accommodation. However, you can take a taxi or a private hire vehicle. There are plenty of banners with QR codes of Grab, Go-Jek, etc., for you to make your selection from. Some will even offer discount codes which you can use. When I landed, there was a S$10 discount code on the banner for Go-Jek, so that's what I took.
Generally, people guide you all the way once you land in Singapore. My Singapore PCR test returned negative within 6 hours, and I can go out after that. I followed the guidelines and took daily ART tests for a week (including two supervised ART tests on Day 3 and Day 7 at Quick Test Centers). ART test kits are easily found in Singapore and cost an average of S$4.90 each. The supervised ART tests at the QTCs need to be booked online (link will be provided via SMS when you land) and cost S$15 per test. Make sure you have the payment receipt emailed to you on hand when you do the test.
The rules have just eased on 24 Jan 2022. VTL travellers will only be required to do unsupervised self-administered antigen rapid tests (ART) if they need to leave their accommodation from Days 2 to 7 of their arrival. There is no need to submit your results if it is negative.
It took about 16 hours for my vaccinated status to be reflected on my trace together app, so I could not go into any malls on the first day I arrived. If you are staying for more than 30 days, you will need to do a serology test at a private clinic to enjoy the benefits of the vaccinated. Polyclinics do not do serology test. I did mine for S$58.80 at Central Clinic while a friend of mine did his at Raffles Health for S$85. The results will be out in 3 -4 days and the clinic will update the vaccination record in MOH within one week.
Unlike Australia, take note that masks are required everywhere in Singapore (including outdoors). They take proper mask-wearing seriously. I've also had a cultural shock when I entered the MRT and malls during peak hours as there is zero social distancing. Most locals have moved towards an endemic mindset and are not as cautious. There is also no talking allowed on trains.
I spent the first-week half-dead from the afternoon heat and the humidity in Singapore, but I'm slowly getting accustomed to it. Enjoying my time back in Singapore, I'm looking forward to spending more time with family and friends while I can. Although I was hesitant to travel previously, the smooth and easy travel experience has given me the confidence to travel regularly between Australia and Singapore once again.
 Hopefully, sharing my travel experience is of help to you.