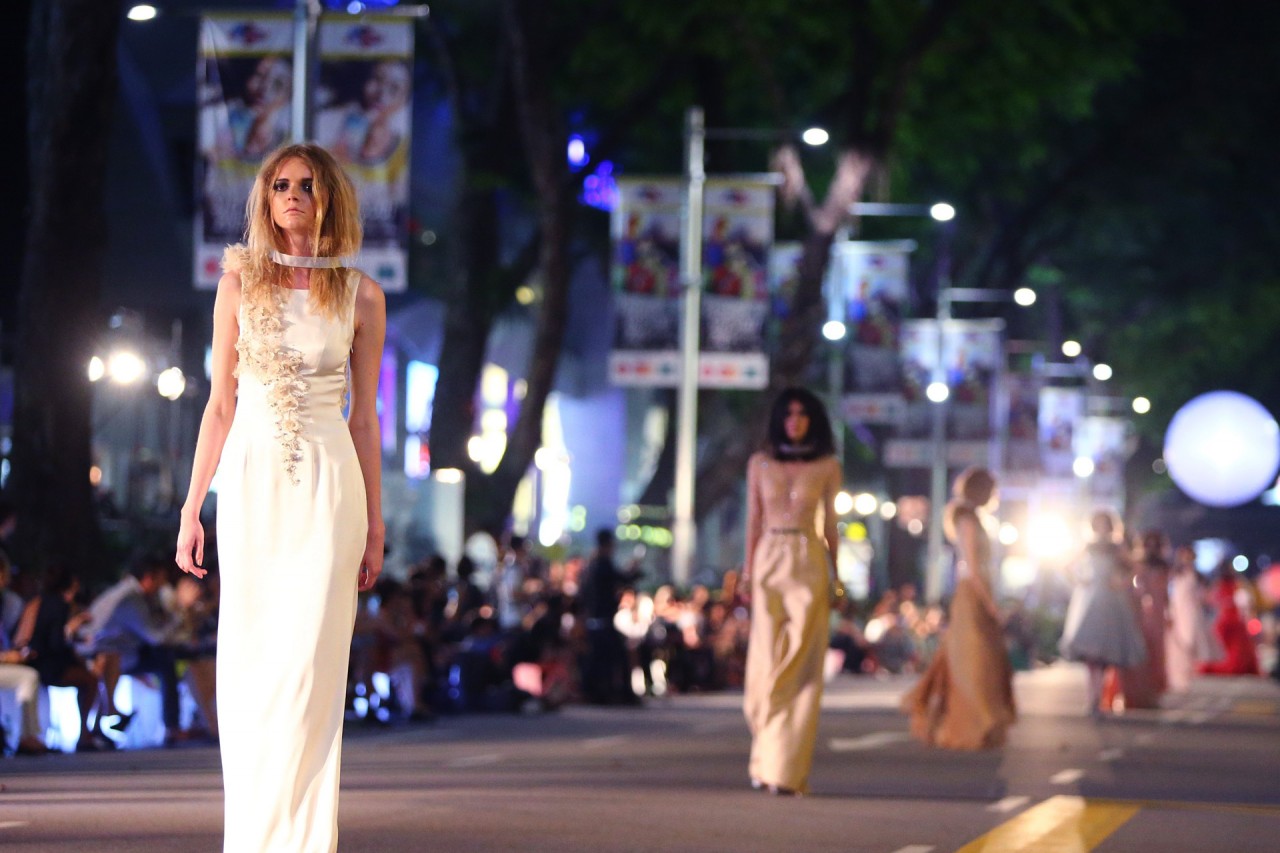 Guest writer, Regina, checks out Samsung Fashion Steps Out Orchard on behalf of Renzze.com
The Orchard Fashion Runway show, also known as Singapore's longest catwalk, was the curtain-raiser for Fashion Steps Out (FSO) 2015, a six-week fashion extravaganza encompassing a variety of activities and rewards to celebrate fashion and promote everyday-style. Organized by the Orchard Road Business Association (ORBA) with the support of Samsung as the Official Technology Partner, Mastercard and the Singapore Tourism Board, the Orchard Fashion Runway show was a feast for the eyes as cars, motorcycles and heavy traffic were replaced by a grand outdoor catwalk display featuring the Spring/Summer looks from local and international brands. The innovative concept was a breath of fresh air as Orchard Road was instantly transformed into the longest runway in Singapore in the blink of an eye.
A record number of 176 models sashayed down Orchard Road in the latest designs from 13 brands, including 50 looks specially created by acclaimed local designers, namely Francis Cheong (Francis Cheong), Max Tan (max.tan), Chiang Xiao Jun (Pleatation), Pauline Lim (PAULINE.NING) and Kenny Lim (DEPRESSION) to commemorate SG50. Here are some of my favourite designs from the SG Next50 collection:
Aside from local designers, the runway show also featured the latest designs from renowned international designers such as Mary Katranzou and Ashley Isham.
Known for her gorgeous digital prints, Greek fashion designer Mary Katrantzou's colourful collection makes a statement and is a natural crowd pleaser.
The audience was also treated to Singaporean designer Ashley Isham's show-stopping Fall/Winter 2015 collection, hot off the London Fashion Week runway, complete with bells and intricate details that make excellent conversation starters.
The show ended with an element of surprise as 40 adorable children took to the streets in FOX Kids' latest collection, joining the towering models at this spectacular fashion display.
Thank you once again to Renzze.com and Ninemer for the kind invitation.
With Singapore celebrating our Golden Jubilee this year, I was glad that I had the opportunity to be a part of SFO 2015, a once-in-a-lifetime experience that fashion lovers would absolutely relish and cherish.