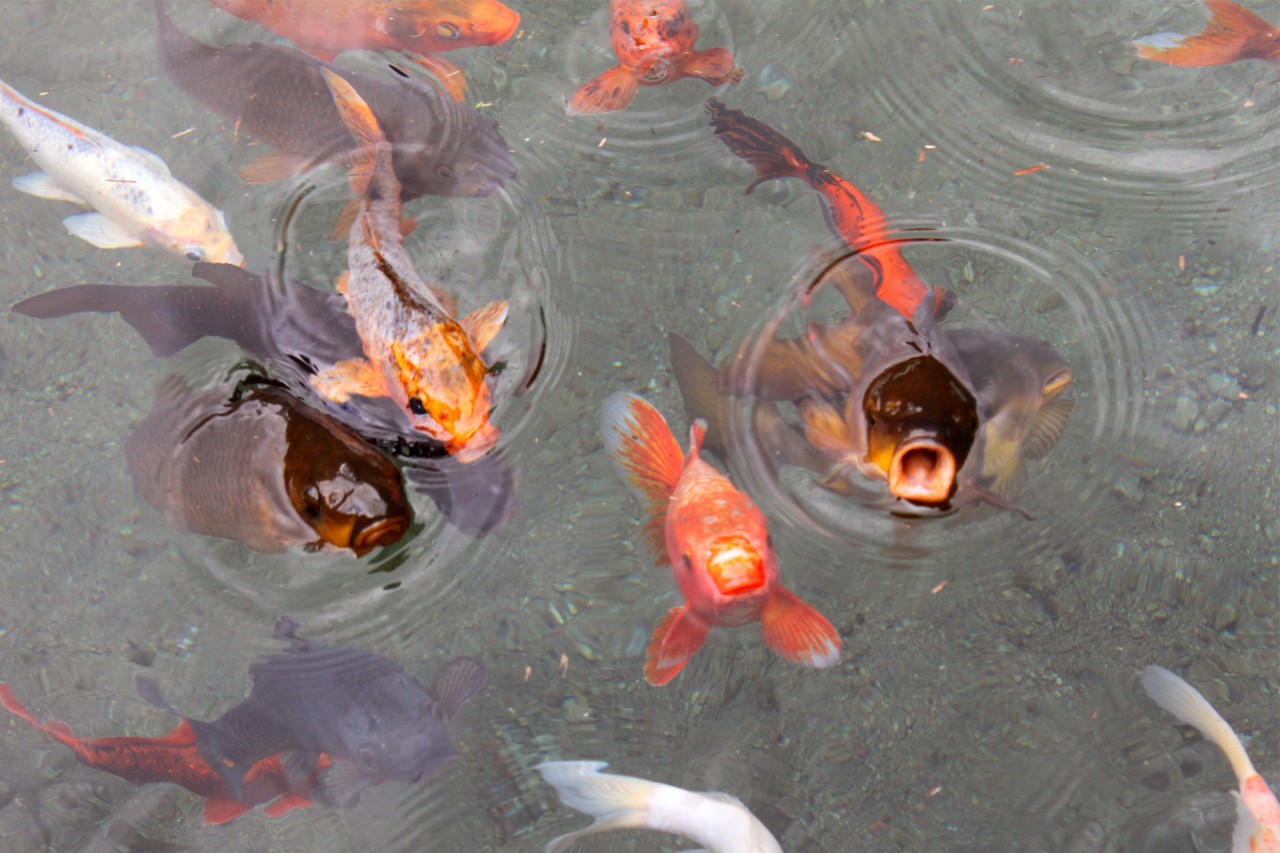 If you have read my Bali Travel post archives, you'll see that I've visited countless of temples in Bali and yet there are always more to be discovered on each new trip. This time, I've come to see the very serene temple called Pura Gunung Kawi Subatu which is about a 15 to 20 minutes drive from Ubud.
This temple is one of the more peaceful and relaxing temples I've seen in Bali with forest surrounding the whole area.
Most of the temple is slipping into ruins as the stones have been worn down after being exposed to the weather elements though the decades. In most parts, there is even moss growing over them. Oddly, there were a lot of animals in this sacred ground and it seemed almost like a little petting zoo.
Pura Gunung Kawi Sebatu Temple was built to pay homage to the God of preserver (Wisnu), who rules over water, which is believed to be one of the most important life forces in the Balinese culture. Naturally, in a temple dedicated to the God of water, you can find quite a number of natural spring and waterspouts. These lovely springs are so clear that you can admire the beautiful fishes in detail.
I was told that a long time ago, their God, Wisnu brought forth these springs in an effort to help the villagers fight against Maya Denawa, a despotic ruler of Bali. I'm not too sure of the exact details but the battle was a success and this temple was built to thank their God.
The roofless stone building in the middle is Padmasana, a chair for the ultimate God. This shrine is constructed within a small pool surrounded by wall, giving us an impression that it is floating. The main shrine is behind locked gates and can only be opened during important festivals. This is the location of the legendary magical spring. Although I wasn't able to enter, the spring water flows out through waterspouts to one particular body of water and I was told that washing/bathing with the holy spring water or taking a drink of the water will help heal and cleanse your soul.
If you are interested to explore beyond the iconic temples of Bali such as Tanah Lot or Pura Ulun Danu Bratan, you can give this temple a visit.