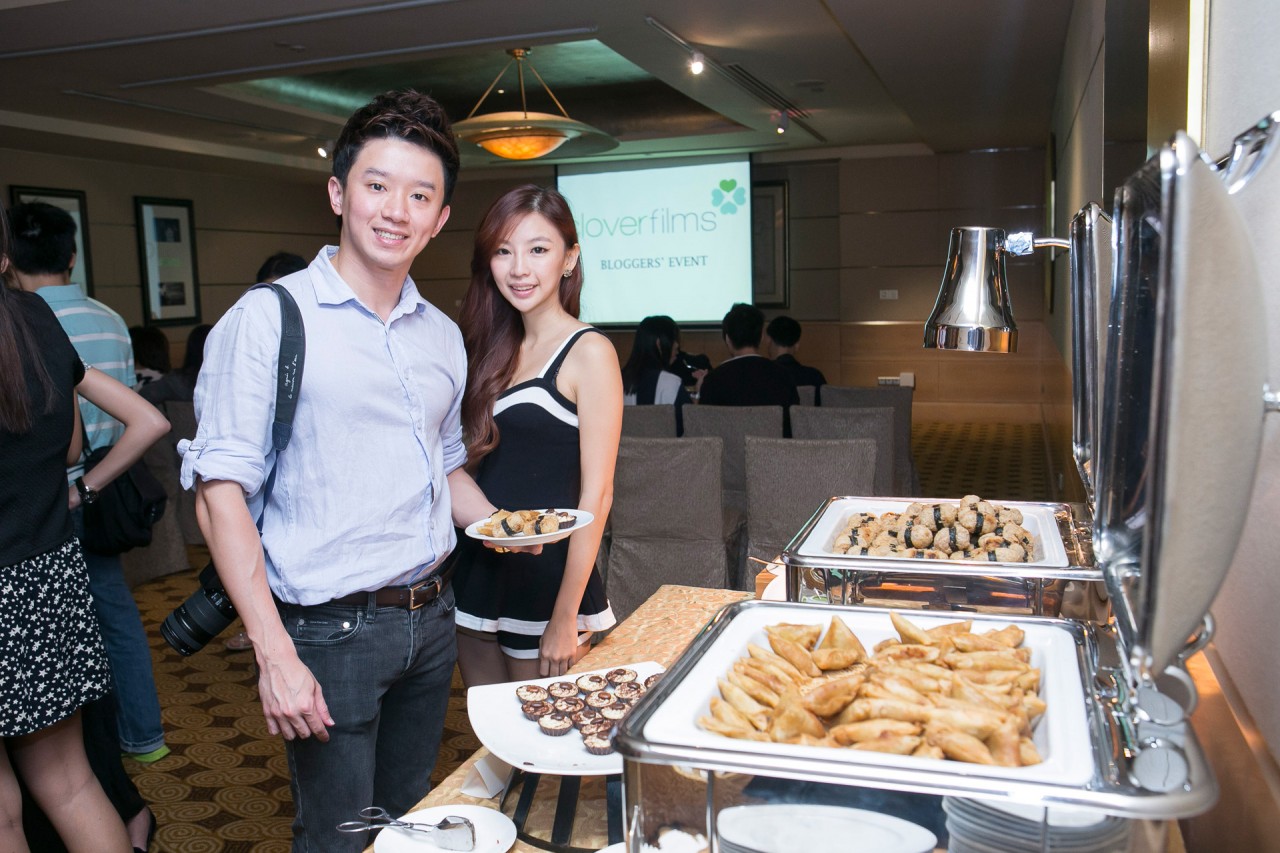 How many of you went to see a movie on last weekend? See anything good? Well if you're looking for more good films to see as we approach the end of the year, check out what Clover Films has in store for you!
Other countries. Other conflicts. Other characters. Other crises.
One thing I love about film is that it gives me a chance to be immersed in the world of the Other. Sometimes people talk about these two-hour flights to another world as escapism. But you don't really escape, you get immersed and you get involved with each character and with each scene Through the filmmaker's lens, we get to see through the eyes of someone different than us. We get to picture the world from another point of view. We get to try on perspectives and weigh them against our own. We might even have our minds changed and our hearts engaged.
In the coming months, try these fascinating movies from Clover Films coming soon on for size and see what they do to your own story.
DON'T GO BREAKING MY HEART
 2 单身男女 2
As soon as Shen Ran loses his ingénue of a girlfriend Zixin to an architect with a heart of gold, he returns to his previous life as a womaniser with a vengeance. He starts hitting on every pretty girl that crosses his path until he finally settles on the stock market maverick Yang Yang, a lady as gorgeous as she is talented…
Cast: Miriam Yeung, Louis Koo, Gao Yuan Yuan, Vic Chou, Daniel Wu 杨千嬅、古天乐、高圆圆、周渝民、吴彦祖
When her seven-year-old son dies in a tragic road accident, a grieving mother, Jia En (Jesseca Liu), seeks the help of her former caregiver, Mdm Seetoh (Liu Ling Ling), to bring back his soul so he can be 'by her side' at home. However, after several strange and deadly occurences in the house, she begins to suspect that there is something amiss with the soul she has brought back. In discovering what has really happened, she unravels the horrific truth … a truth which may cost her her life and the lives of those around her.
Cast: Jesseca Liu 刘芷绚, Jacko Chiang 蒋伟文, Liu Ling Ling 刘玲玲, Eelyn Kok 郭蕙雯
Trailer: http://youtu.be/G7gyA2gY6qo
Xiao Hong was born into a land-owning family in Manchuria. Her mother died when Xiao Hong was young and her estrangement from her tyrannical father sparked a long quest for an independent and emotionally satisfying life. She was rescued from destitution by hard-drinking fellow writer Xiao Jun, but their fraught and competitive relationship brought her more heartache than joy…
'Cast: Tang Wei, Feng Shao Feng 湯 唯 , 馮紹峰
*71st Venice Film Festival Closing Film * Toronto International Film Festival 2014 Masters Selection *Busan International Film Festival 2014 Gala Presentation * Selected as the Hong Kong entry for the 87th Academy Awards Best Foreign Language Film
Trailer: http://youtu.be/lI2RxokmTD4 
Based on true events, <HAEMOO> is the story of a group of fishermen who are driven into madness when their attempt to smuggle illegal migrants ends in a horrible tragedy. Six crew members –led by the captain, is the kind-hearted chief engineer 'Wan-ho'(Moon Sung-geun) who had an eventful life and lives hidden on the boat. To the naive and youngest crew member 'Dong-shik'(Park Yoochun) who just started working aboard the ship recently– begin their dream of having their boat with a full load of fish. However on the open sea, they are transporting something, it is not meat but human beings! To protect the ship and their livelihoods, Captain 'Cheol-ju'(Kim Yoon-seok) suggests to his crew members the job in helping to smuggle [stowaways]. Numerous of stowaways who risks their lives and comes across the sea, and the six crew members who are on board a fated boat. Amid that, an unknown 'sea fog' to which they cannot see what's in front of themselves comes down and they become swept into an uncontrollable accident…
Cast: Kim Yun-Seok, Park Yoo-Chun, Han Ye-Ri, Moon Sung-Geun, Kim Sang-Ho
* Selected as the Korea entry for the 87th Academy Awards Best Foreign Language Film
Trailer: http://youtu.be/jACU56SVHNM 
A martial arts instructor (Donnie Yen) working at a police academy gets imprisoned after killing a man by accident. But when a vicious killer (Wang Baoqiang) starts targeting martial arts masters, the instructor offers to help the police in return for his freedom.
Cast: Donnie Yen, Wang Bao Qiang, Charlie Yeung 甄子丹 、王宝强、杨采妮
* BFI London Film Festival 2014 Official Selection
BLACK & WHITE : THE DAWN OF JUSTICE 痞子英雄:黎明再起 
Lastly, we come to the film that's already out! I'll be reviewing it and letting you know how it is soon 🙂
Thanks for reading and have a good mid-week!