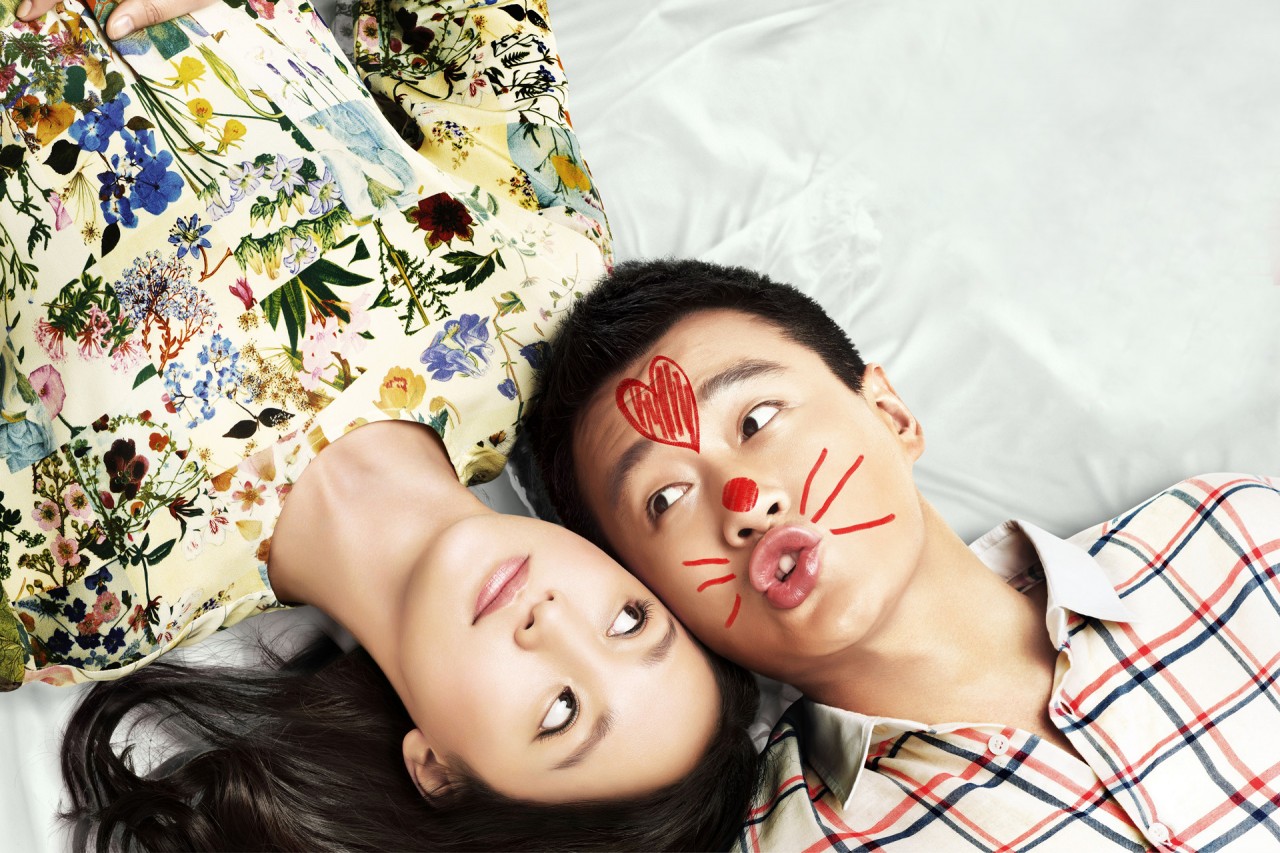 Last week, Clover Film gave me the opportunity to catch the preview of the show 'Meet Miss Anxiety' at Shaw Theatres Lido.
[vc_row][vc_column width="1/1″][vc_video link="http://youtu.be/ufqXGEEa8wM"][/vc_column][/vc_row]
SYNOPSIS
Four years ago, Qi Jia's beloved college boyfriend Liu Chong plans to work in Beijing, while Qi rather stays in her hometown city. At their graduation ceremony, Qi proposes to Liu in the public, only to be rejected immediately – that was the end of their love story. After their graduation, Qi was so passionate toward her new life and approved the 'flat-share' request by her schoolmate, Yuan Xiao'ou who was homeless at that time. Qi had never heard from Liu Chong after then until she got his wedding invitation two years later, she was devastated….
Director :Jae-young Kwak
Cast :Zhou Xun, Tong Dawei, Han-Liang Chung, Zhang Zilin
Genre :Comedy/Romance
Duration :98 mins
 'Meet Miss Anxiety' is a story about a woman who suffers a heartbreak with her boyfriend and then finds out that she is suffering from early menopause. Demoralised, she finds her way towards recovering from her setbacks both emotionally and physically through a loving persistent guy that has held a torch for her since their university years.
Personally, I feel that the movie setting was light hearted which managed to chase my Monday blues away with the humorous characters and romantic plot. One of my favourite scene was when  Qi Jia (Xun Zhou) and Yuan Xiao'ou (Tong Dawei) were trapped in her best friend, Lin Shu'er's (Zilin Zhang) car as a heavy downpour caused the streets and their car to flood. Lin Shu'er was so preoccupied in arguing with her partner over the phone that she did not panic even when the whole place was flooded. In addition, she also forgot about both Qi Jia and Yuan Xiao'ou who were still trapped in her car. Luckily she still managed to rescue them in the last few crucial moments. It was during the time they were trapped in the car that sparks flew as Qi Jia and Yuan Xiao'ou expressed their feelings for each other.
The story was well developed to heighten the conflicting tensions while capturing each parties emotions throughout the length of the film. However, being a guy, I wonder are all guys that ignorant when they love someone. The times when Yuan Xiao'ou was treated badly by Qi Jia in the movie, I had the urge to jump in to giving him a wake up call. Nevertheless, his efforts did pay off eventually.
I would recommend it if you are a fan of movies with romantic settings infused with lighthearted humour. Thanks for reading.