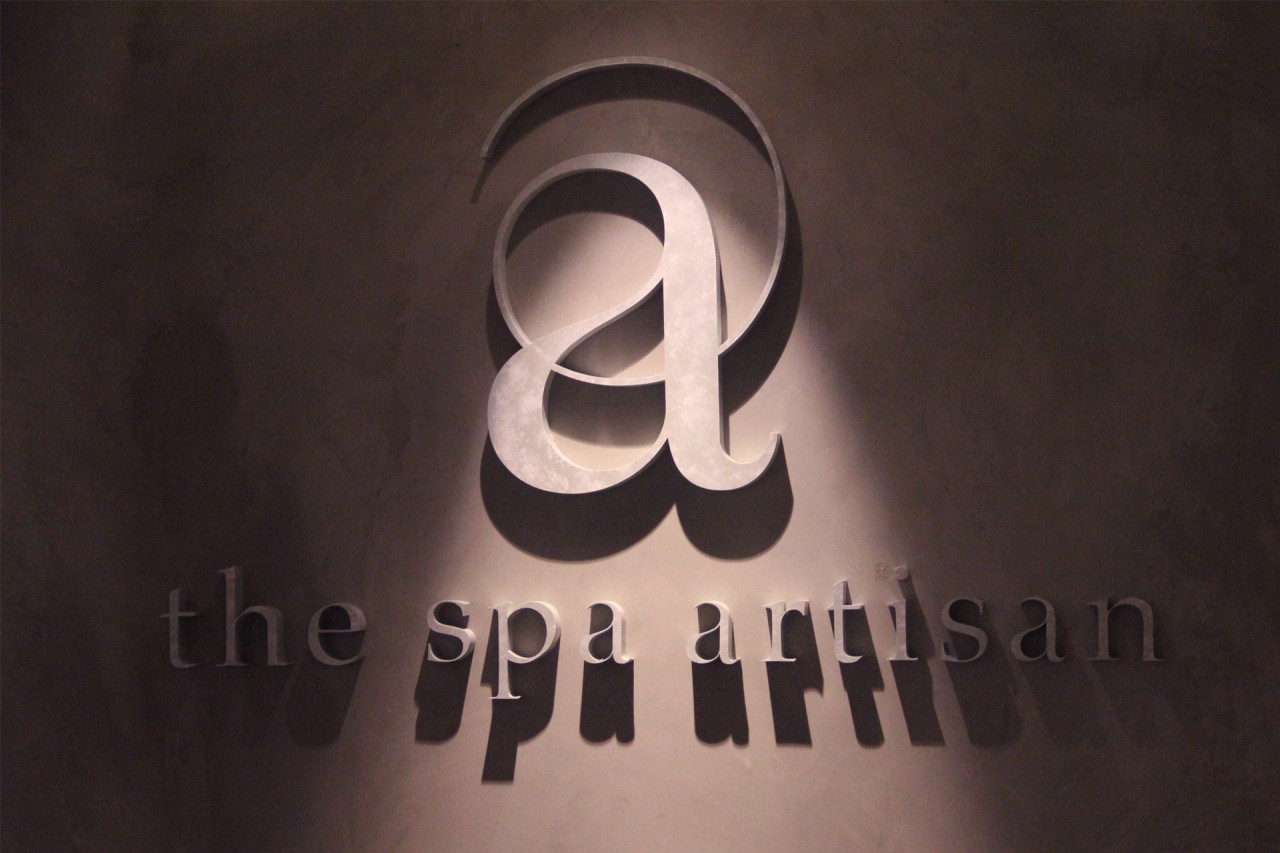 The Spa Artisan invited me to try out a session of their newest PowerSlim IMPACT which promises a relaxing and unique slimming experience  for busy professionals. The Spa Artisan is the first in Asia to showcase this technology, designed by Polish scientists. I had to try for myself to see what the worlds' most comfortable slimming experience felt like.
The Spa Artisan is located inside the iconic landmarks in Singapore – The Fullerton Hotel. I love the clean yet soothing decor and the touches of green they've incorporated into their space to give the impression of being surrounded by meadows. There is an air of professionalism in their service and everything runs like clockwork the moment you check yourself in.
I first started with my INBODY analysis to see where I stand and what my goals were. There were about 4-6 pages of information I had to fill in about my body type, my diet and my goals. Next I was put on a body analysis machine that charts out my weight, lean body and body fat mass, intracellular and extracellular water, current total body water, dry lean mass, body mass index (BMI), percent body fat, ECW/TBW, segmental lean mass (right arm, left arm, trunk, right leg, left leg), fat control, LBM control and basal metabolic rate.
Following that was a little chat with the consultant about the results as well as what would be ideal and how I should go about doing so. The Powerslim IMPACT treatment needs to go hand in hand with a lifestyle change for you to see results. The results reaffirmed what I had long suspected – that I needed more muscles. My lower body was doing alright but my upper body was too weak. I fared average in general weight and nutrition but to get to my ideal, I had to lose the excess 1kg of fats around my organs and gain 8kg of muscles. It was a daunting proposition but it felt good to finally put a number figure on my health targets.
I was lead deeper into their spa facilities to prep for my Powerslim IMPACT Treatment.
They handed me a little kit bag with all the necessary items I'll possibly need – disposable panty, disposable bra top, shower cap, robe and comfy bedroom slippers. Then off to the locker room I went to get changed.
Shorty after, the therapist came to get me from the lounge to the treatment room. The lights in the room were out that day so I had a lovely candlelight ambience. It was fantastic for the experience but low light situations are always bad for the camera so I didn't take much photos in the treatment room that day.

With all their customers, they start with a foot soak to relax and ease you into the spa treatment mindset.
I was then led to line in the Powerslim IMAPCT machine which looks somewhat like a futuristic tanning bed without all the harmful UV. I was really excited because the new PowerSlim IMPACT assures that "55mins is equivalent to 5 hours in a gym"! It was designed to be a perfect solution for busy individuals who wants to maintain a svelte figure in spite of their hectic schedule.
Basically I lay in this machine while the therapist slather on "Velvet Cream" on my thighs and adhesive electrode pads were placed on my tummy to prepare me for the  electro-stimulation treatment. While lying in that hot capsule, the electric pulses ran through to the electric pads and stimulated the muscles on the tummy to work. The stimulation of the muscle by the electrical current creates a significant energy demand  on the muscles so surrounding fat cells are burned for energy. Stimulation also agitates the fat cells causing release of toxins and reduction of cellulite. I could feel my muscles contracting while I watched TV or listened to music.
This device made me feel like I was in one of those Japanese capsule hotel except this one came with a built in sauna. Naturally, I began to perspire while the synergy of infrared and ionization intensifies the metabolism and the process of burning calories, thus reducing the effect of cellulite and improving the skin's appearance. Even 30 minutes of exposure to IR gives a clear improvement in the reduction of cellulite.
The whole process was non-invasive and rather relaxing. I re-watched "Friends" while lying down so the time passed pretty quickly.
After I was done, the therapist escorted me to the lounge for a some herbal floral tea and biscuits till I was ready to change back to my clothes.
Conclusion: This is definitely a very relaxing and effective slimming treatment especially if you do it regularly. I'll recommend it for the individuals who's time is more precious than gold. A great technology to reduce the number of hours needed to be spent at the gym while catching up on some relaxing time.
PowerSlim IMPACT is found at
The Spa Artisan
The Fullerton Hotel Singapore
1 Fullerton Square, Mezzanine Floor 
#01-13/14
Singapore 049178
For Spa Reservations
Tel: 6423 1382
Room Extension: 8182
(For The Fullerton Hotel and Fullerton Bay 
hotel guest only)
Email: enquiries@thespaartisan.com
Opening Hours
10am – 10pm, daily