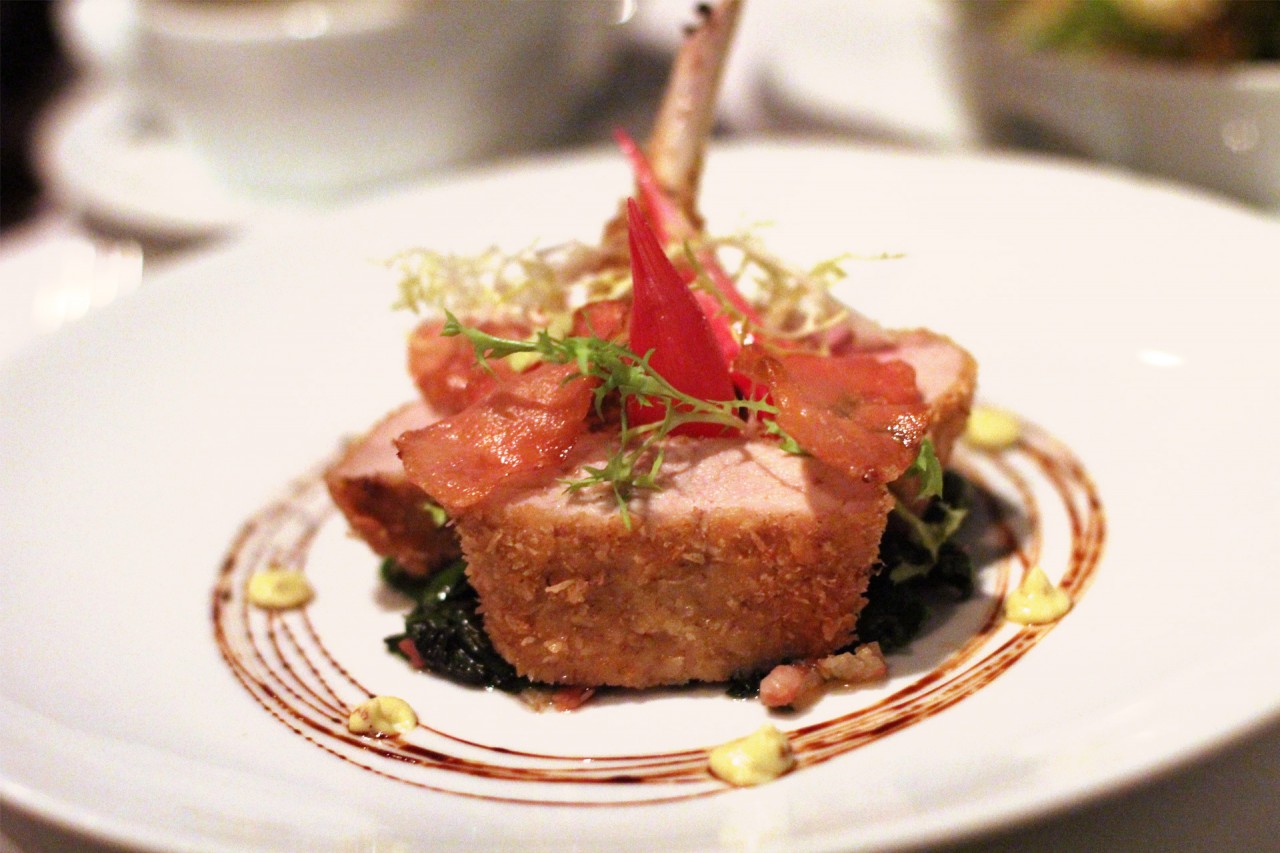 Some people live to eat while others eat to live. Ask anyone who knows me personally and they will tell you how unequivocally I fall into the first category.
I love food and I especially love good food. It doesn't matter if it's hawker or fine dining as long as love and passion has been poured into the making of that dish. There's just something unexplainable when the medley of flavours and ingredients are able to invoke complete joy through my tastebuds.
Naturally, I'm always on the lookout for good places to try and il Lido Italian Dining Restaurant has been on my list of places to go for quite awhile. When I realised that my American Express Platinum Credit Card's dining privileges extended such incredible deals and savings, there wasn't any excuse not to head down immediately.
The American Express Platinum Credit Card offers free membership to two dining programmes, namely the Classic Far Card Membership and the PALATE programme. Under these two programmes, you have the opportunity to eat at over 80 fine dining restaurants, and enjoy drinks after, in Singapore at great discounts. With this in mind, we decided to feast to our hearts' content.
Together with Raphael (who shares my passion for food), we made a reservation for a relaxing weekend dinner.
Gorgeous breads and unexpected specials from the kitchen were delivered right after we made our orders.
Watching the sunset on the horizon while starting our dinner, it is apparent why this restaurant is recommended highly as one of the many romantic dinner destination in Singapore.
The crowd that night consists mainly of couples and close friends with quite a number of people celebration anniversaries or birthdays. The warm and cosy atmosphere was further heightened by the impeccable service we received from the staff. I love how the ambience is still casual and unpretentious despite offering fine dining and degustation menus.
For the appetizer, we order the Wagyu Beef Carpaccio with Asparagus and Parmigiano.
I decided to skip the appetizer for my selection (who says we have to follow an order when we eat!) and ordered two mains instead. Thus, we ended up with a total of three mains to share between the two of us.
The Pumpkin Tortelli with Truffle Bagna Cauda is comfort food that warms both your stomach and your soul after a long day.
The Salt Crust Baked Seabass with Lemon & Caper Sauce was a clear winner for me. Perfectly cooked and fresh.
Raphael went for the Kurobuta Pork Chop Milanese with Shallot Gratin which was also a winning choice. The pork chop was tender and evenly cooked throughout.
Desserts are one of my favourite portions of the meal so we ordered two to share. Both were fantastic and I can't wait to go back again.
The Banana Brûlée with Salted Caramel, Coconut Gelato wow-ed my palate. The seemingly simple ingredients melted together for a wonderful sweet ending to my meal.
If you want a more chocolatey dessert, do try the Hazelnut Coulant with Spiced Chocolate Gelato. Definitely a crowd pleaser.
Just look at that molten flowy warm center!
I had such a dazzling experience at il Lido and with the great deals American Express Platinum Credit Card provides me with, it's evident that I'll be visiting them again.
ilLido
Sentosa Golf Club
27 Bukit Manis Road
Singapore 099892
Tel: +65 6866 1977
Fax: +65 6866 1979
Sunnies: Bangkok
Dress: Japan
Earrings: Chanel
Heels: Korean (locally bought at Far East Plaza)
Thanks for reading.