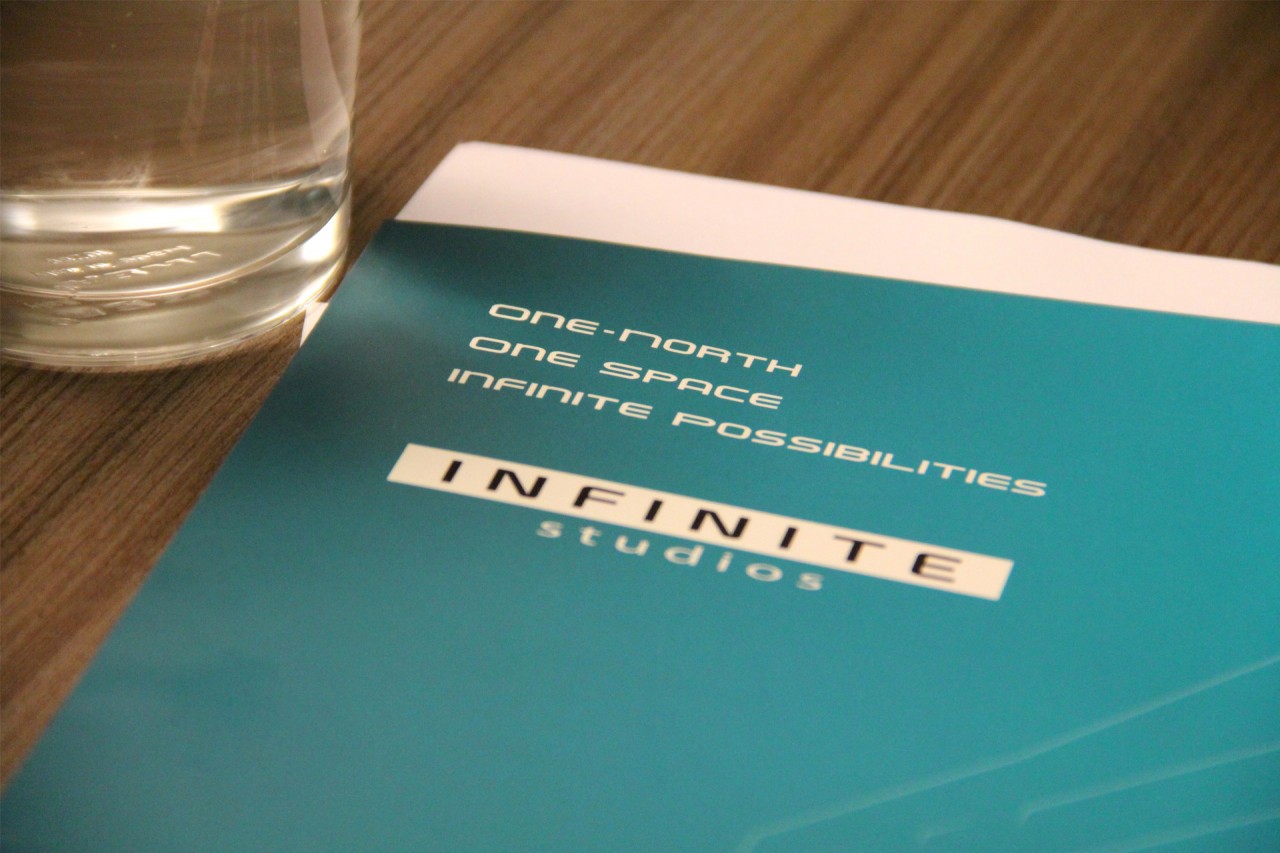 This year, ciNE65 – A Short Film Competition has returned and as part of their program, they organized a little trip to Infinite Studios. I was excited to satisfy my curiosity about what goes on behind the scenes of filmmaking and have a glimpse of some movie magic!
Mr Freddy Yeo, the Chief Operating Officer (COO) of Infinite Studio gladly shared his experiences and stories of working in the film industry. He shares insights on  the post-Production services for TV Commercials, Feature Films /Short Films, Broadcast Design and Branding, Animation, Intellectual Property Acquisition and Content Development for the local and regional markets. Infinite Studios has been recognized for its craft at Clios, Cannes, Promax & BDA, New York Festivals and Creative Circle Awards which is amazing seeing that it hails from our tiny island.
 We visited the 2 soundstages 18,000 sq ft and 10,000 sq ft with 15,000 sq ft of supporting production office, dressing rooms, equipment room that will play home to international projects anchoring their production work in Singapore. It was impressive and reminded me greatly of the sound stages I visited in California when I went on the Universal VIP backlot tour.
After the sound stage tour and a little insight on how they shot the new HBO series "Serangoon Road" in their backlots located at Batam, we got a sneak peak at how they work on reality programs.
We visited their editing suites where their editors were working painstakingly on several reality series projects. There is a lot of footage involved for reality series and it all boils down to organisation and structure to get them edited and delivered on time.
It was just amazing to see how everything was handled and get the movie magic process broken down to pieces for me. I had a good insight to the industry and I'm so proud that Singapore has such tremendous potential for those interested in going into film making.
Here are but some of the international trophies that you can spot in their office!
Thank you Cine65 and Infinite Studios for giving me an exciting experience of viable film making in Singapore and I'm looking forward to all the Cine65 entries these year!
If you want to learn more about Cine65, please visit https://cine65.sg
*****
*****
*****
*****
*****
Outfit of the day
I just came back from a trip and wasn't adapting well to the weather so I didn't have much mood to dress up and decided to go with whatever that was most comfortable.
Cap: China
Sweater: Singapore
Shorts: China
Bag: Furla
Bracelets: Hermes and Balenciaga
Necklace: Phiton
Watch: Cartier
Shoes: Marc Jacobs