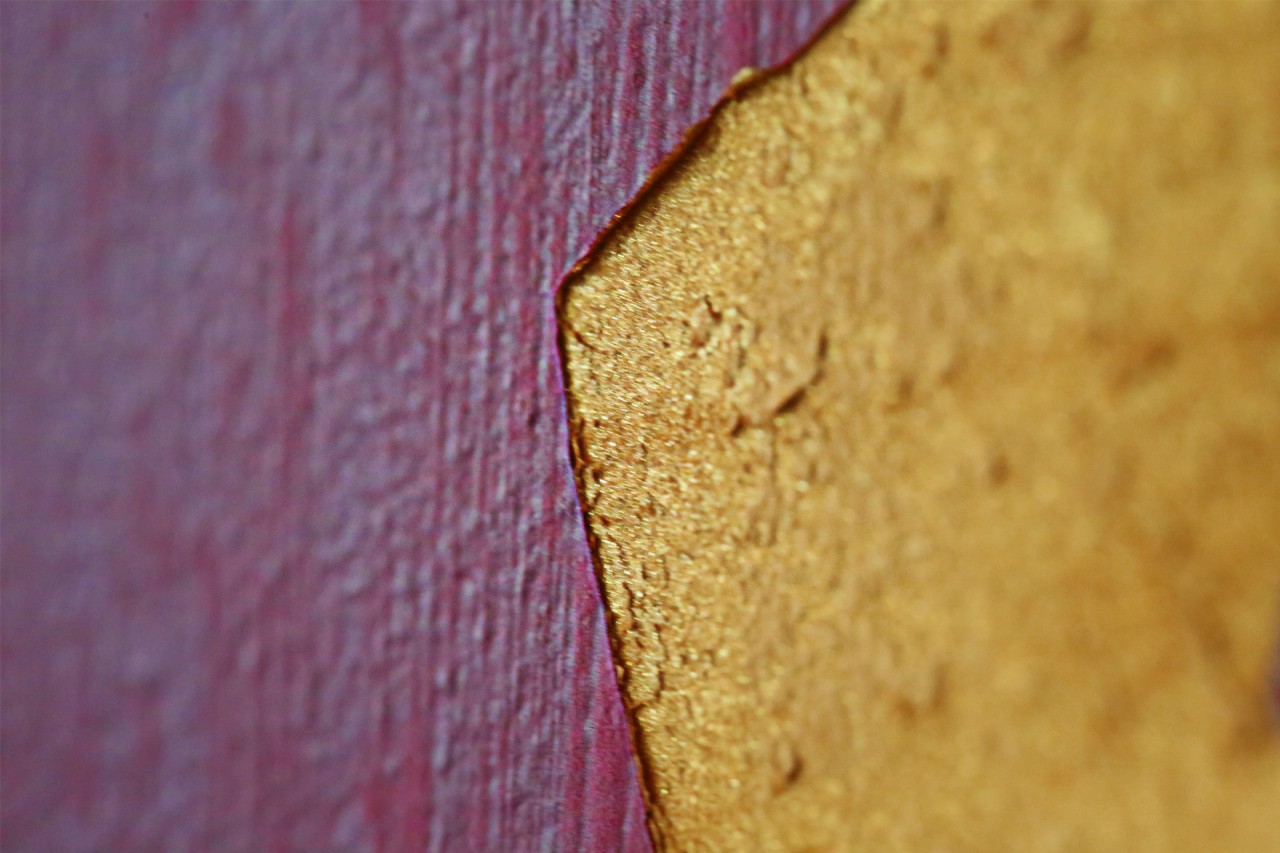 Chinese New Year is just weeks away and I can see my neighbours doing their annual spring cleaning, throwing away old furnishing and updating with new ones. If redecorating is on your mind, then be prepared to be inspired by Dulux Ambience™ paints. I wrote about the amazing colors and textures you can get with Dulux Ambiance™ Paint collection previously. The Dulux Ambiance™ All Range comes with superior toughness, is washable for easy cleaning, developed with Colourguard so you don't have to worry about colors fading easily, is anti-bacterial with mold and fungus resistant properties and is an environmentally preferred paint.
Dulux partnered with key opinion leaders – Nat Ho (鹤天赐), Chef Janice Wong and Hani & Aisah Dalduri, to showcase the endless possibilities of Dulux Ambiance Paints. In this post, I wanted to share a beautiful wall piece done by sisters, Hani & Aisah Dalduri, of the local hand printed textile design studio, Fictive Fingers.
Using Dulux Ambiance™ metallic and linen texture paint finishes to incorporate Fictive Fingers' timeless and most iconic print, Raga, the result is astounding. The word "Raga" has varied meanings in different languages but in Malay, Hani and Aisah's native language, it refers to the wicker baskets that may come in various forms by using only one simple, natural material.
The colors and texture will brighten up any room but has found it's home at the lounge lobby of Naumi Liora Hotel. Located at 55 Keong Saik Road, it is impossible to miss seeing this gorgeous wall art piece once you enter. I love everything about it. The bold contrasting colors, the metallic gold prints and the linen textured backgrounds. Without using any fabric, the paints were able to replicate and bring out the signature look of Fictive Fingers hand printed fabrics. I couldn't help taking more photos with such an exquisite background.
I've had interior design ideas floating around my head recently and the Dulux Ambiance™ range is inspiring me to think more about texture in painted wall arts. Like this piece by Hani and Aisah, with the right colors and textures, you don't need to paint the whole room or even a whole wall with textures to give a unique design presence.
For more information visit the Dulux Ambiance™ Site. Thanks for reading and have a good week ahead!