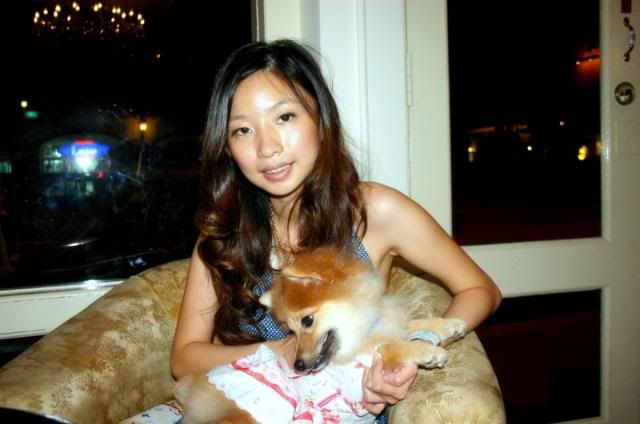 When Siew Kam said she was free for a meetup… I decided to take the 2 cutie pies to try out the new dog cafe – Pawtobellos 2 or 3 weeks back. Was also supposed to meet Yannie after her class but they close at 10pm on Thurs. But we still manage to catch up at NYDC.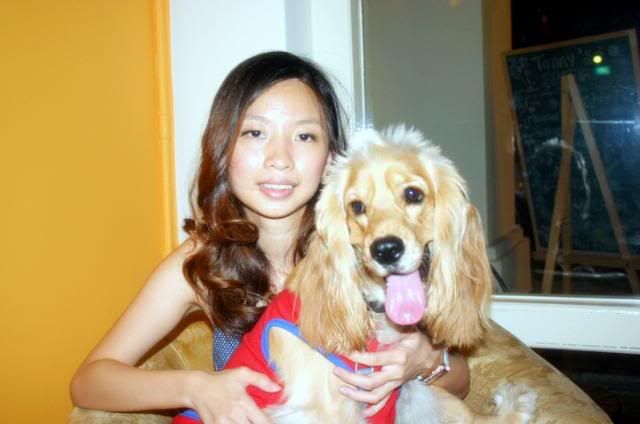 The cafe is really well furnished and well thought out for doggies. They even have hitches on the walls for your leashes so that you can hook up your pets while you enjoy your meal.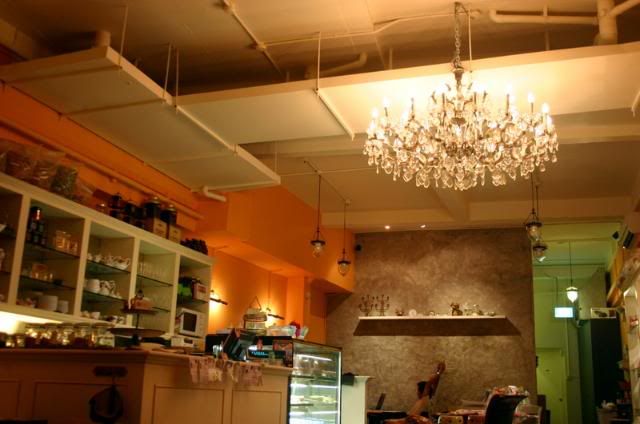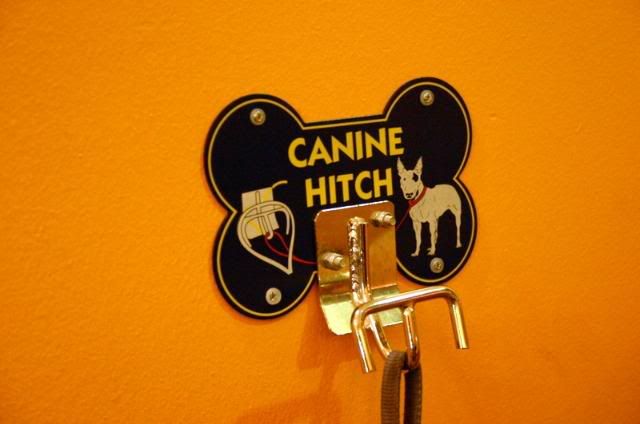 Food for both humans and dogs are equally yummy! I tried the potato salad, pasta and their tiramisu.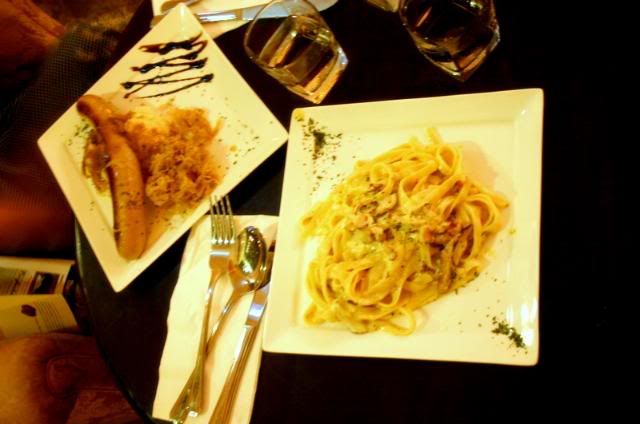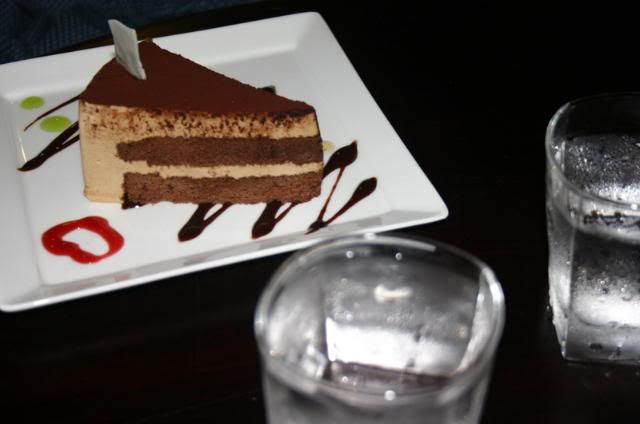 Emmie and Louis had mutt-pie which was made up of lamb with broccoli and carrots and zucchini. And they really loved it!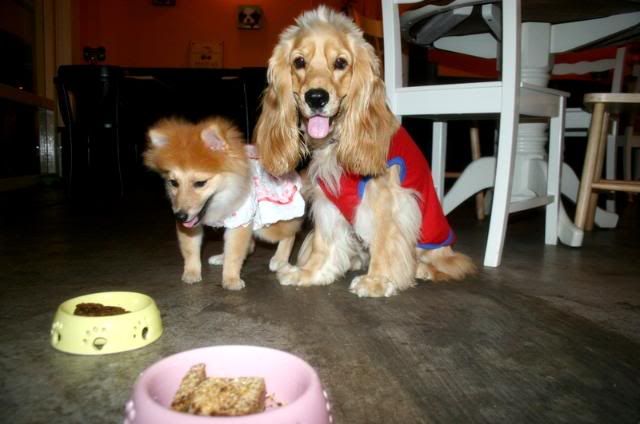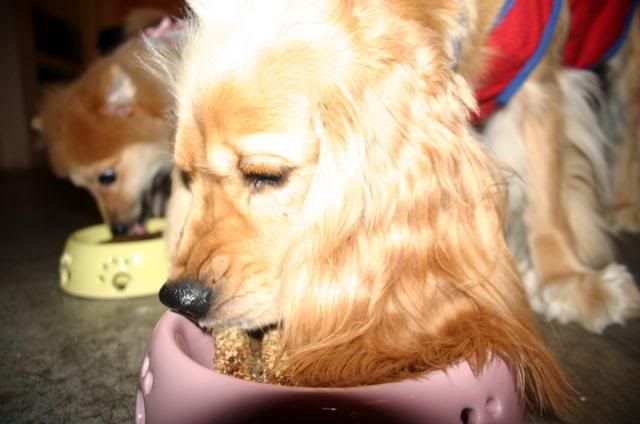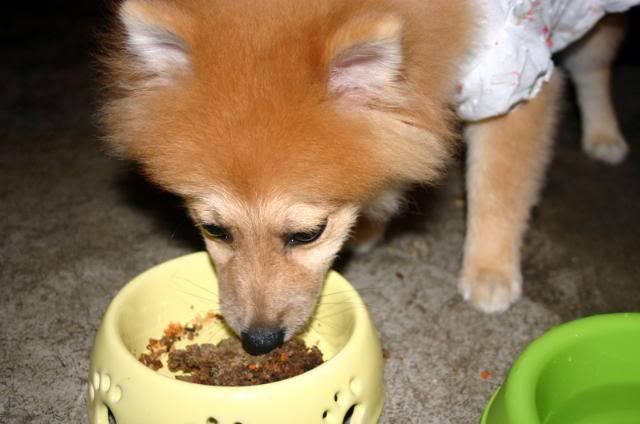 This time was a pretty short trip but at least they still manage to play a little with the other customers dogs. I went back yesterday to the cafe and it was a lot more happening. I guess I'll have to post yesterday's visit as another post as I've yet to upload the pictures =)