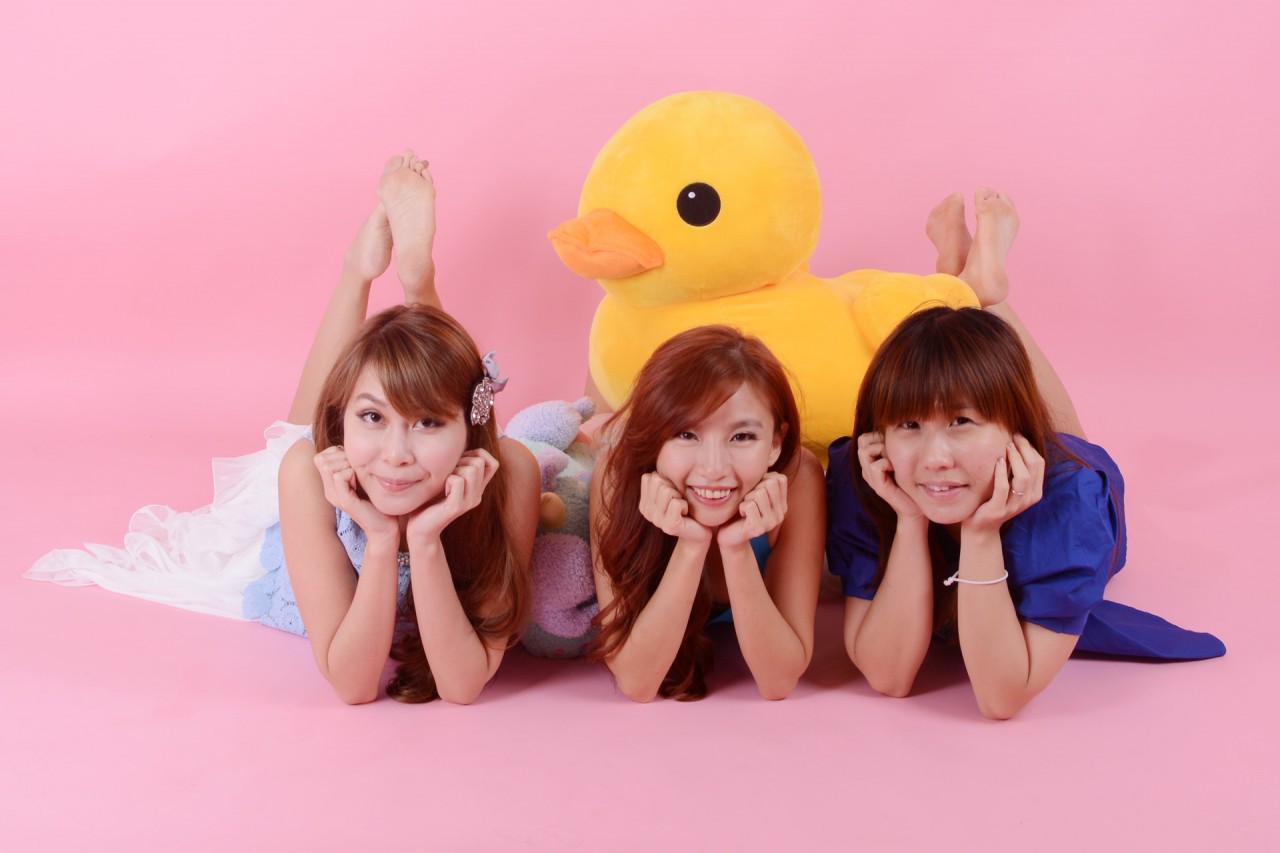 Photography is a lot of fun and I love how emotions and happiness can be captured in time through that one click of the shutter. Now, you can rent Clickz Studio for an hour (or two) and head down with family or friends to capture some great memories in a fuss free and fun way.
I gathered some of my family and friends for an hour long shoot at Clickz Studio previously. We brought some of our own props but they have tons there as well.
The camera, lighting and backdrop was a pre-set up by the studio before we started. Completely idiot proof to getting the perfect shot.
This magic little remote makes snapping the photos a breeze.
They had 2 studios and we mainly used the larger one as there were quite a few of us. The huge LCD TV screen gives you an idea of how you would look like before you take each shot.
On my first test shot, you could obviously see me holding the remote control in my hand.
Then I learnt to hide it from the photo. Once all the initial testing was done, it was time to let loose the kids and let everyone go crazy!
If you want to take fun family photos without all the stresses of having a photographer rolling his eyes at your hyper excited kids, self-portrait studios like these are a great idea.
The kids got to play dress up and it almost became a little playground for them.
Within that hour we managed to get all kinds of different combinations of photos other than just family portraits or happy children shots.
There were nice girly pictures.
Sweet sister photos.
Mummy and her kids photos.
Candid or photobombed shots.
Unwilling participant shots.
Auntie and nephew shots.
Girls gone wild shots.
Personal shots.
Attack of the flying objects shots.
And some pretty decent lying down shots.
I think you get the idea. The more creative you are, the quicker you coordinate yourselves, the more types of photos you can take. You don't even need to limit yourself to just portrait shoots but can even hire the place for product photography as well. My sister felt it would be a great idea for graduation photos as they have party packages that includes some finger foods and beverages.
At the end of the session. All photos are given to you in a disc.
If you like, you could even print out your favourite photos on the spot.
To find out more details on pricing, head over to their site at http://www.clickzstudio.com 🙂
Clickz Studio
14 Scotts Road
#05-05 Far East Plaza
​T +65 6737 1505
​Email: info@clickzstudio.com
TGIF everyone! Thanks for reading!