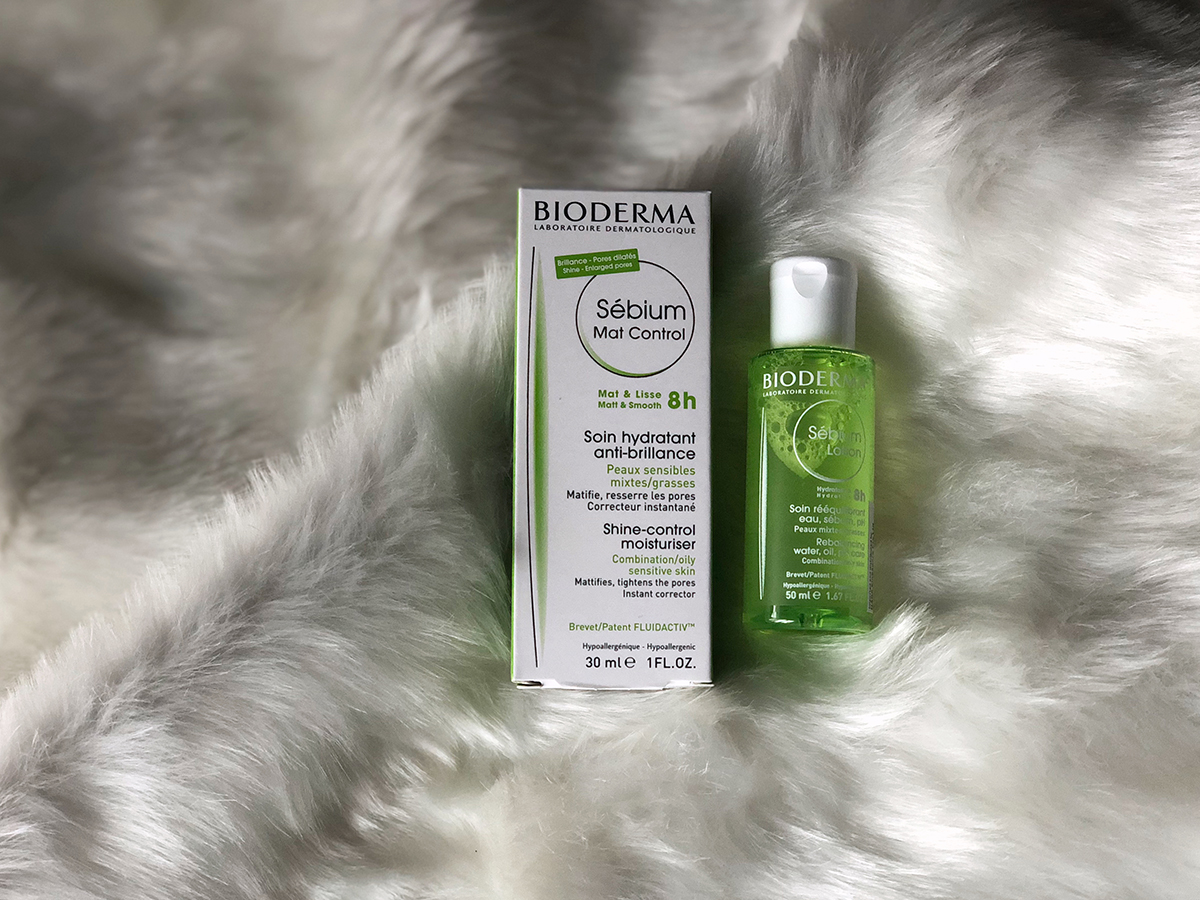 Bioderma is the brand that every gorgeous french girl I've ever met raves about.  Bioderma is so basic and unassuming but so effective! You can find the brand available at almost every pharmacy in Singapore yet even celebrities like Victoria Beckham swears by the brand.  What's there not to like about getting A-lister worthy products at pocket-friendly prices?
I first tried out Bioderma in the early 2000s with the Sensibio range for my sensitive skin. It wouldn't be too dramatic to say that I fell in love with their Micellar Waters at first application. It literally wipes all traces of my day. I'm a huge fan and was thrilled to try out Bioderma's newest addition to their Sebium range that helps oily skin or those with combination skin.
My skin changes all the time when I travel or when my hormones go out of whack every once in a month. During this period, my combination skin starts acting up, and I get little blemishes or an extra oily T-zone. Perfect time to test the Bioderma Sebium Lotion and Bioderma Sebium Mat Control. Both products contain Bioderma's Fluidactiv. It is the only patent in the market that biologically regulates the quality of sebum similar to that of healthy skin and stops the process which causes pimples and clogged pores to form.
Bioderma Sebium Lotion
Right after my usual cleansing, I apply Bioderma Sebium Lotion ($33.90, 200ml) to my face (avoiding eyes and lips) with a cotton pad. I'm delighted that this range of Bioderma products works well on sensitive skin. It contains no alcohol (which is terrible for those with sensitive skin) and doesn't leave a sticky feeling after application. The lotion is specially formulated for Asian skin. The astringent properties of Mushroom Extract tighten the pores while Salicylic Acid gently exfoliates all the dead skin cells; refining the skin's texture. Bioderma Sebium lotion contains Capryloyl Glycine (amino acid) that helps balance skin's pH which limits the growth of P.acnes bacteria. Using Zinc Gluconate and Vitamin B6, it helps with oil control and has anti-bacterial properties. With the aid of Glycerin, it provides the skin with 8 hours of lasting hydration.
Bioderma Sebium Mat Control
I usually put on my usual serums and treatment after the Sebium lotion and leave the Bioderm Sebium Mat Control ($36.90, 30ml) for the last step (before sunscreen). This is a daily moisturiser that gives you the hydration you need while controlling excess oil. Even if you find that you have an oily T-zone or oily skin, you should not skip the moisturiser. The oily surface of your skin might be masking the dry layer below. I do have to admit that makes finding the right moisturiser a lot trickier. If you use the wrong products or products that are too harsh, you might cause more dehydration to the skin forcing it to produce thicker sebum to the surface that leads to clogged pores and breakouts.
Bioderma Sebium Mat Control doesn't look like much, but it is designed to give you 12-hour hydration that utilises Fluidactiv to regulate the quality of sebum. It also promises 8-hour shine control and smooth effect thanks to Matt and Smooth Technology which includes mattifying micro powders and silicones that help to reduce shine instantly. The combination of ingredients including Mushroom Extract, Salicylic Acid, Zinc Gluconate and Vitamin B6 controls the oil and minimises the appearance of pores, improves skin texture and keeps your oily skin under control over time.
Here's a photo of my face without using Bioderma Sebium Lotion and Sebium Mat Control after 3 hours. Can you see that oil sheen on my nose? My pores are also more visible.
Here's a photo of my face after 8 to 9 hours into my day after using Bioderma Sebium Lotion and Sebium Mat Control. Zero shine on my T-zone!
I believe that it is essential to use the right product by analysing what your skin needs. My skin is sensitive, and from time to time, I need a little help with my sebum production that has run amok due to hormonal changes. Thankfully, I now know what to do. Bioderma has a current promotion with Guardian Singapore and if you buy one of the items, you will get the second item at 50% off!