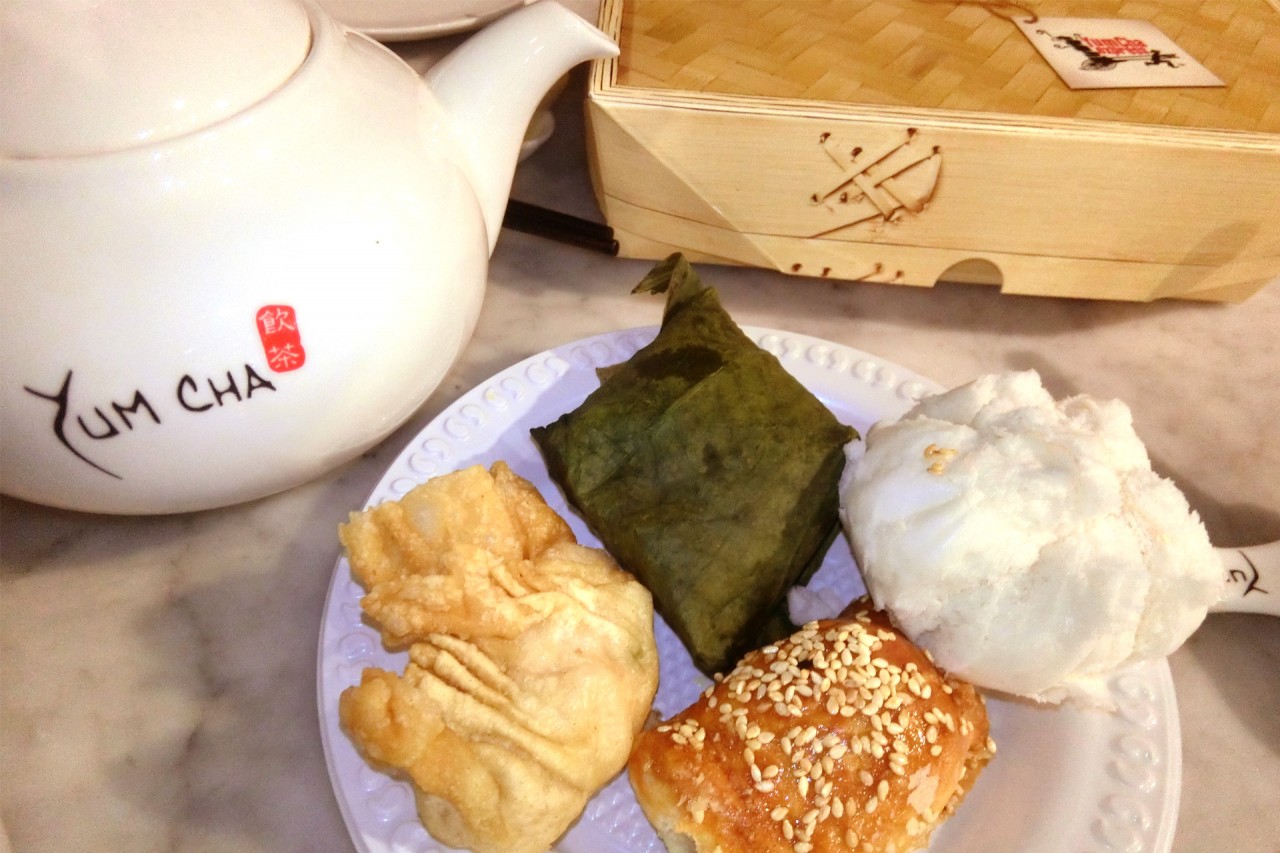 As an avid foodie, having dim sum is one of my favourite ways to enjoy a relaxing afternoon. There are many places to have dim sum in Singapore, however, it is difficult to find really nice ones that don't have an obscene queue or price tag. I often hear my parents and grandparents exclaim how the delicious dim sum they enjoyed in their youth is no longer to be found. Recently, I have discovered good dim sum that is reasonably priced. Furthermore, I can skip the long queues or crazy weekend crowds as they offer delivery right to my doorstep!
Many of the traditional dim sum favourites are available from Yum Cha Express's menu. My must order items whenever I have Yum Cha are siew mai, lotus paste buns, egg tarts, fried shrimp dumplings, and steamed chicken claws.
Succulent, juicy, and tasty Siew Mai.
Do note that the Lotus paste buns with mouth watering salted egg yolk needs to be eaten when it's still fresh and hot.
Great proportion of fluffy pastry to fillings.
Crispy skin filled with succulent big prawns that leaves you wanting for more.
Slightly spicy but tasty steamed chicken claw (For the adventurous)
Personally, I actually tasted the Yum Cha Express dim sums even before attending their food tasting event with Karen. Just earlier this year, I was already impressed by the standards of the dim sum at my cousin's house warming.
One of the more interesting things I noticed was that the picture of the food ordered is on the cover of each individual box so you don't have to play the guessing game when laying them out for your guests.
Other than the usual savoury selections, Yum Cha Express has a great dessert selection of Mango Pudding, Herbal Jelly, and Mango Pomelo Sago for those with a sweet tooth.
If you have cravings for dim sum or are organizing a party and want to impress with easy, convenient and affordable food, Yum Cha Express is definitely one of the more interesting options around. Yum Cha Express delivery operates from 9am till 9pm. To ensure that mouth-watering, fresh and piping hot food are delivered, Yum Cha Express packs the food in microwaveable paper boxes and transports them in a specially customized bag with an internal heating element to guarantee that the dishes are served fresh and hot.
Do note that delivery requires a minimum order of SGD 70 with an additional delivery fee of SGD 12. However, if you order SGD 120 and above, this delivery is waived for delivery to most places in Singapore (except Jurong Industrial Area and Tuas, whereby a SGD 20 delivery charge applies). Payments can be made by cash, or credit card over the phone. Nets and debit card payment will have to be made at the restaurant before delivery. To avoid disappointments, be sure to place orders one day in advance.
To impress your guests for your next gathering, be sure to visit www.yumchaexpress.com.sg, or call 6222 1717 to place your orders. Alternatively, you can email them at delivery@yumcha.com.sg . Specially for Renzze.com readers, from now till 30 June 2015, quote promotion code YCV20 to get SGD 20 off your total bill with a minimum spending of SGD 120 (conditions applies).