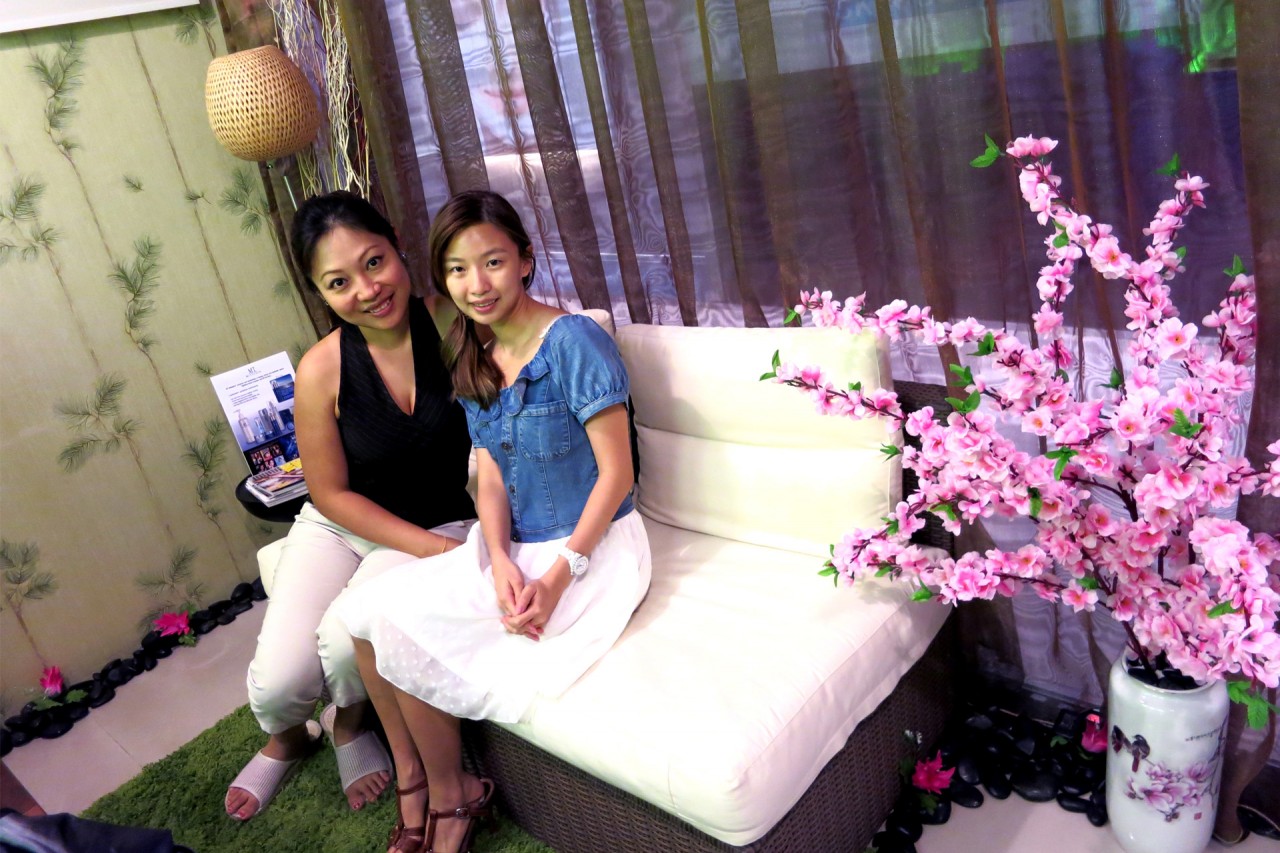 The polluted air and late nights affected my skin and I was starting to look a little haggard with little oil bumps appearing all over my T-zone. It was time for me to let some professionals pamper my skin with a facial.
I decided to try Your Senses Beauty at Novena Square 2 after some recommendations, mainly because of the therapist Grace Ooi.
Grace is trained and certified by both CIDESCO (Swedish) and CIBTAC (UK) and has more than 10 years of beauty experience. In fact, she's a trainer for other beauty therapists.
After examining my face, Grace told me that I could either do a firming facial to brighten and lift up my face to combat my haggardness or a deep cleansing pore shrinking facial to clear my oil bumps and shrink my open pores.
The friend that recommended me this place actually did the deep cleansing pore shrinking facial and exclaimed that it was highly effective. But since I'm one of those who get squeamish whenever needles are involved, I decided to try out the firming and lifting facial instead.
Your Senses Beauty uses a mix of brands such as Gatineau Paris and Decleor as they believe in  harnessing the best of what each brand can provide. For my firming facial, they used the Pico Bio Super Lifting Mask for me. This is a Korean brand and I was told that their lifting mask is a hot favorite among their customers.
The results on the Korean women were pretty impressive so I gave it a go. When the mask is applied, you literally feel your skin being pulled tighter together!
At the end of my facial, I took a photo in exactly the same treatment room as I took my photo before I started my facial. As you can tell, now I had totally no makeup or mascara on compared to the 'before photo'. I still had small oil bumps on my forehead but because my skin was completely hydrated, it wasn't as obvious. The lifting also helped my skin look more energized and less haggard. In terms of a better facial contour, I didn't see much difference in this one session. I was told that most facials see results in lifting after a minimum to 2 sessions and my skin wasn't very saggy to start with.
All in all, I was rather pleased with the service and I felt my skin was hydrated, revived and stimulated after the session. This place has mainly gotten their regulars by word of mouth as many have gotten long term results for their problem skin and body. I haven't found time to give them a 2nd visit but I'll do so when I feel that my skin is under environmental stress again.
Meanwhile, I'll just try out Grace's recommended skincare range from Japan called Metatron which is exclusively sold to beauty dermatology clinics and aesthetic salons.
Your Senses Beauty
Novena Square 2 #B1-96,
10 Sinaran Drive, (S)307506
Tel:  6397 7017