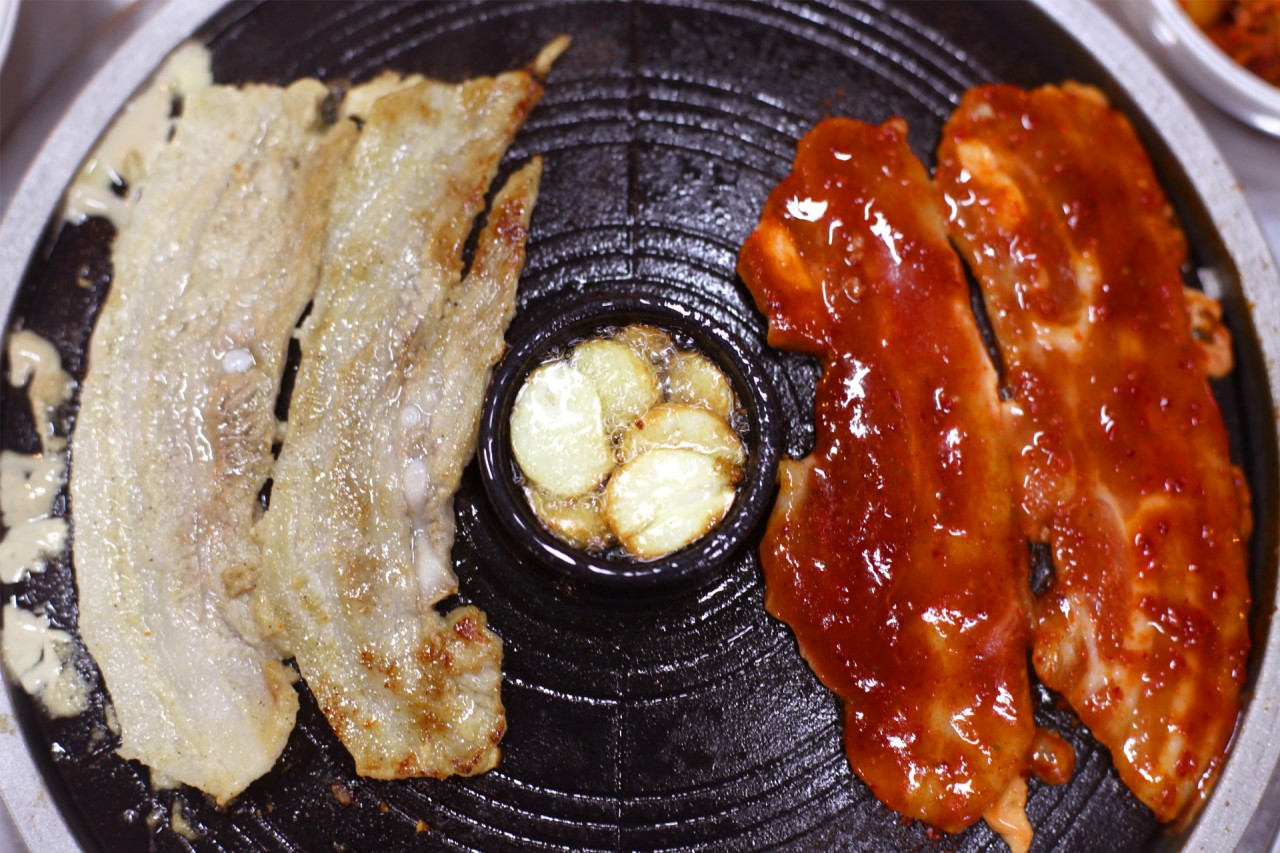 Personally, I have found Singapore to be getting increasingly populated and I would try as much as I can to avoid heading into the city (especially on weekends). Luckily, heartland areas now offer a full selection of dining choices these days. It's no secret that I love food and I'm always excited to try out new places so here's a recent one that I'll like to share with you today.
Yorijori is a Korean restaurant located at Paya Lebar Kovan CC.
The alfresco seating lends a relaxed and casual vibe to the place.
Aptly named Yorijori, the word of which literally meaning "look around" and when the word is separated "Yori" means cook  while "Jori" means recuperate.  Customers can expect to pay an affordable price to enjoy authentic Korean Cuisine.
Apart from the chicken and vegetables, the soup bases & main ingredients including rice are imported from Korea. Even the tables are imported from Korea.
You may also enjoy watching some of the hottest Korean MTV and shows while dining at the restaurant.
The Spicy chicken ribs "Dak galbi" is one of their signature dishes. Come in big groups as many of the portions are huge and great for sharing.
The Seafood Pancake "Haemul Pajeon". I can't take seafood so I didn't really try this dish.
The Boo Dae Jji Gae also known as Spicy Army Stew.
The spicy fried rice came on a side plate while we were still enjoying our Dak galbi.
Once we were almost done, they added that side plate of ingredient into the skillet and "fried up" the spicy fried rice in front of us. This was one of my favourites that night.
During the tasting event, I had fun making my own Korean rice balls and covering up with seaweed.
The rice balls were the perfect accompaniment for the army stew! I highly recommend ordering the Boo Dae Jji Gae on the more chilly nights and let the spiciness warm up your belly.
If stews are not your thing, you can try their Korean BBQ.
We had a mixture of Original Pork Belly, Garlic Pork Belly and Spicy Pork Belly to try out that night.
The best way of eating Korean BBQ meats is to wrap them with condiments and greens inside a fresh lettuce.
I love having BBQ meats with simple greens and a dab of gochujang (Korean red pepper) paste. As a random side info, I generally don't take raw garlic or raw onions which might explain my plain looking wrap.
Please pardon my greedy face. There was so much to eat that night, I had a food coma after.
The steam egg were really popular with everyone.
Another one of the highlights of that night was the watermelon soju!
Made with hollowed out watermelons and Soju, it tastes like a very sweet, spiked fruit juice. Even though I rarely take alcohol, I couldn't resist sneaking a cup or two.
Thank you Yorijori for the generous tasting session. I had a great time with all the other invited guests.
Currently there is a 10% discount to all customers who order 3 items and above and also for customers who dine at their alfresco area during Rainy days.
Yorijori  Singapore
207 Hougang Street 21,
Paya Lebar Kovan CC,
Singapore 530207 
Contact: +65 6288 6651
Email: yorijori.kovan@gmail.com
Website: http://www.ministryoffood.com.sg
Operating Hours: Mon – Fri: 3:30 pm – 11:00 pm Sat – Sun: 11:30 am – 11:00 pm
I was lucky enough to win a small little prize that night so I'll definitely be visiting them with friends again soon. Thanks for reading!