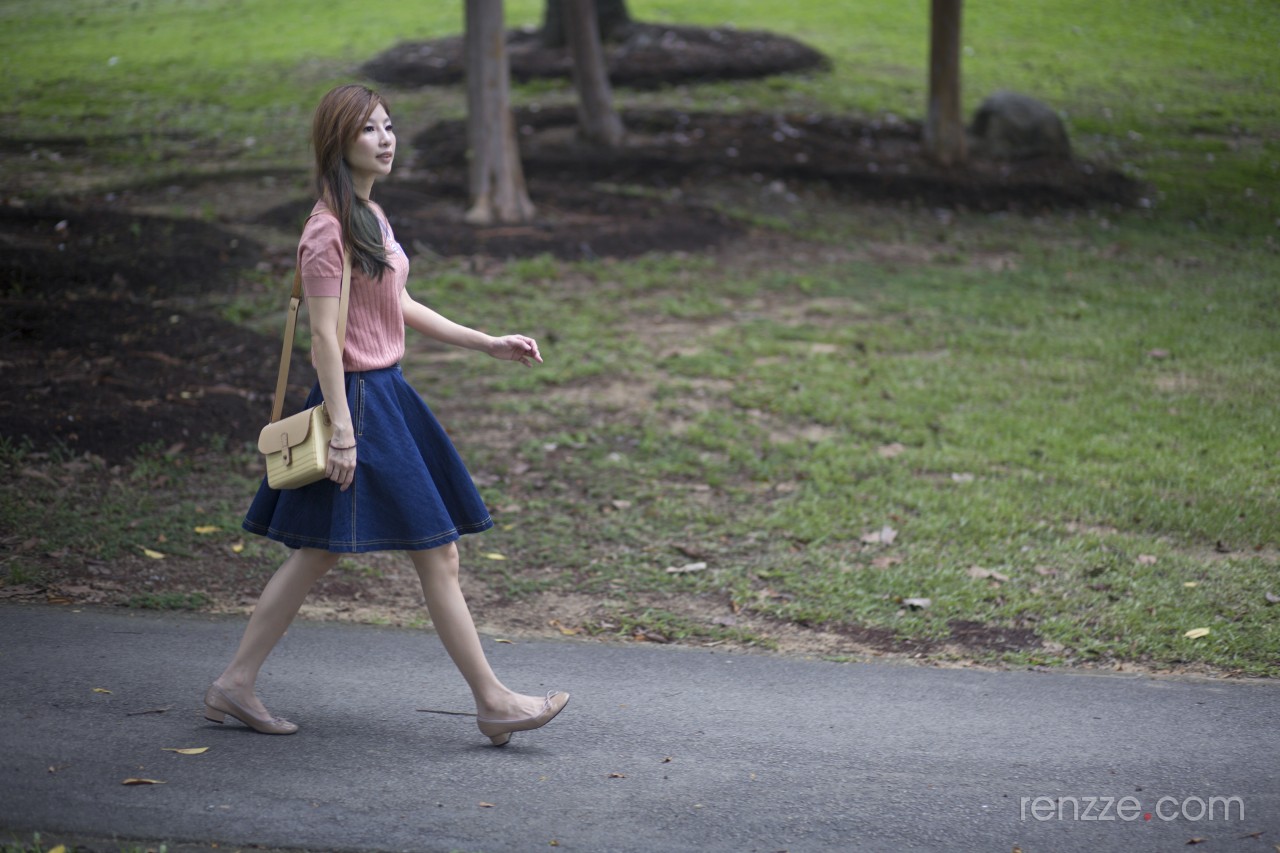 If I told you that you have to go without drinking water for a day, how would you feel? Would you panic? Would you be concerned about how it impacts your health?
In the same token, the skin on our body needs water every single day as well. Our skin goes through a lot of abuse daily so it's important to moisturise often. As I age, I find my skin gets drier a lot faster. When I'm traveling, I subject my skin to the dry environment of the aircraft followed by lots of sunshine after I land. When I'm in Singapore, I'm usually found either at my cafe or at my office. Either place means that I'm stuck in an air-conditioned environment all day. It's no wonder that my sensitive skin often feels parched and sometimes even red.
No matter what kind of skin type you are, you still need to moisturise often. These days I've been using Nivea Intensive Moisture Milk in the evenings and Intensive Moisture Milk with SPF 15 for the day. They have been voted Singapore's #1 brand for Hand & Body Moisturiser (*Based on Nielsen FY 2015 data for Hand & Body Moisturiser category in Singapore). It has made a huge difference compared to not putting any moisturisers at all.
Here's what it will do for your skin.
In the short term:
You'll notice the difference almost immediately after adding a body moisturiser into your daily routine. Your skin is smoother, softer and healthier looking! The moisturiser I'm using has a water-in-oil formula that applies easily and gets absorbed pretty quickly. In fact, the act of applying the lotion to your body helps stimulates the skin improving the circulation of blood to the body which will boost collagen levels. More collagen means less appearances of wrinkles, sagginess and fine lines. Additionally,  Nivea Intensive Moisture Milk smells pretty good but the scent doesn't last so don't worry about the fragrance clashing with your usual perfumes.
In the long run:
Pollution, poor diets, travel, air-conditioned environments and stressful lifestyles can all dehydrate the skin, that is why we need to give our skin some added help. I know we can't avoid these moisture draining factors but daily application of moisturisers will help to hydrate your skin and protect it in the long run. I'm sure you all know how damaging the sun rays are. I've said this many times on my blog but I'll say it again – sunscreen/sunblock is crucial! While I'm more conscientious about applying sun protection on my face, I do neglect my body from time to time so I'm really glad that Nivea Intensive Moisture Milk comes with an SPF 15 version.
Nivea Intensive Moisture Milk (250ml – $6.90, 400ml – $9.90) and Nivea Intensive Moisture Milk SPF 15 (350ml – $10.90) is exclusively available in Watsons. NIVEA is so confident on the hydration efficacy of their #1 body moisturiser to deliver smoother skin that they are  offering a 100% money back.
Thanks for reading and I hope that you will have a well moisturised skin too!