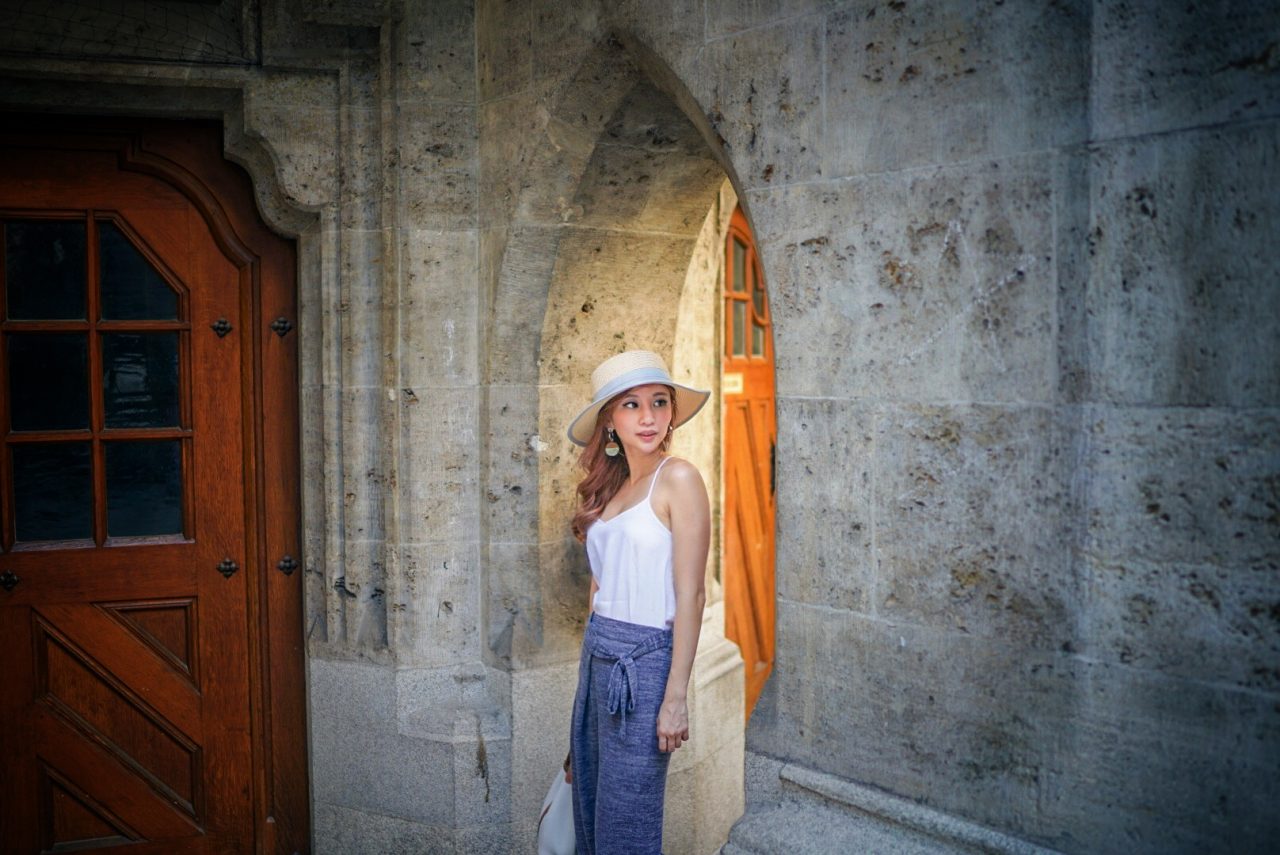 I've been to Germany several times but the charm of Munich is very different and uniquely enticing. If Europe is on your travel list, do make it a point to add Munich into that list because she won't disappoint.
Here are just some reasons why you should visit Munich and where you should go.
1. One of the most livable cities in the world
A weathly populace with a rich cultural background mixed with sophisticated modernity, Munich has always ranked high for quality of life. High quality housing, Low crime, liberal politics and a general friendliness makes this one proud German city.
2. Beer
While Munich is not JUST about beers, I feel a need to address the elephant in the room.
The Bavarian culture has cultivated beer into an intricate part of its customs and lifestyle eversince the great Bavarian 'beer purity law' declared that beer could only be made with three ingredients, barley malt, hops and water (nowadays yeast and wheat malt are accepted ingredients as well). The throngs of crowd that gather in Munich for Oktoberfest just proves that Munich is still standing strong as Germany's beer capital.
In fact, right after I collected my baggage at the Munich airport I dived into my first taste of German craft beer right in the airport! Munich Airport is the only airport in Europe with her own microbrewery inside the terminal.
While in Munich, the 'big six' to try are – Lowenbrau, Spaten, Paulaner, Hacker-Pschorr, Hofbräu and Augustiner.
While I've had my fair share of beer tasting while in Munich and even learnt all about tapping a wooden beer cask, I'm still no expert in choosing beers. I do notice that most of the locals preference tend to lean towards Augustiner.
Go into the Hofbräuhaus or Augustiner Braustuben and you will be greeted with row after row of wooden table and be served by waitresses in plaid skirts clutching four to five giant glass beer steins in each hand. Simply amazing.
3. Bavarian Food
The Bavarian cuisine in a nutshell is hearty and meaty which was perfect for me.
I've got to admit that I love all the different types of sausages and eat them with regularity while I was there but I was told that the "weisswurst", white veal sausages with pork fat and spices are the breakfast of champions in these parts.
Sauerkraut (pickled cabbage) here is so much better than the ones I've tasted in Singapore and you find them as a side in most sausage and potato dishes.
The local pretzels were a hit with us and we found all excuses to have them at every meal. They are hearty, doughy and studded with salt (though I tend to pluck out the salt before popping the bread pieces into my mouth).
There are some enormous ones as well and I love the pretzel together with a lard spread served with crispy onions.
The brave souls can try conquering the Schweinshaxe (roasted pig knuckle) all on your own. Served to the table with a knife sticking out, the outside is a crackly crispy pork rind while the inside meat is absolutely tender.
My personal favourite is the Schnitzel and I can't get enough of this hammered meat with a crisp golden crust.
4. Biergarten
There are more than 180 Biergartens in Munich and they are wonderful magical places that have been a huge part of the Bavarian culture.
It even became official in 1812 when King Max Joseph I stated in the 'Bayerische Biergartenverordnung' ( Bavarian Beer Garden Decree) that these gardens are places where both food and beer can be served.
The most important part of Biergartens are that you are allowed to bring your own food to these places and right up to today, people continue to bring their own picnic baskets. It is seen as a common social event to gather and make new company at these spots.
The first beer garden I went was Airbräu which is in the airport's central courtyard between terminals 1 and 2. You should also put Austiner Keller, Chinesischer Turm ( in the English Garden) and Hacker-Pschorr Bräuhaus in your list of beer gardens to visit.
I love that the greens and parks surround these places and you could take a beautiful stroll around after your meal.
5. Nymphenburg Palace
Built on romance, the Nymphenburg summer palace was commissioned by Elector Ferdinand Maria for his wife, Henriette Adelaide of Savoy who after some ten years of marriage finally gave birth to a their first son and heir to the throne, Max Emanuel.
A beautiful piece of European architectural creations of the period, the paintings and details inside are magnificent. I wished I had more time to explore the Amalienburg as I'm a big fan of Rococo architecture.
6. Olympiagelände
Forever a turning point of peace and terroism in Munich's history, the city hosted the 20th Summer Olympics in less than 30 years after the Holocaust and the defeat of Nazi Germany. A whole Olympic district was created just for this momentous event and the Olympic tower is still Munich's highest building.
For me the most impressive part is the huge roof canopies Frei Otto designed for the 1972 Olympics. The tent-like constructions are an incredible design and brought a sense of light and openness to public buildings.
I got a chance not only to admire these art forms but to scale the translucent plexiglas roof tops of this breakthrough construction.  For the adventurous, there are options to abseil from the roof tops as well!
7. BMW Welt and Museum
Another incredible modern architecture design, the BMW Welt and Museum is one of the top attractions of Munich. At the BMW Welt, fans of the brand will find the latest BMW products, ranging from cars to motorbikes, on display. Customers can also pick up the new cars on the site.
Just a short walk away is the BMW Museum which presents the history of the BMW company with interesting exhibits derived from their nine decades of history. Learn how BMW, originally an air plane manufacturer was forced to diversify into automobiles and motorcycles after WWI by the terms of the Versailles Armistice Treaty and the significance of the iconic kidney grille in their designs.
I got to view some interesting art cars as well as the actual Elvis Presley's lipstick BMW 507 that was fully restored nearly 50 years later and currently on display in the museum.
Tip: I had a great lunch at Bavarie in BMW Welt and would highly recommend it. I heard that Esszimmer is pretty good as well and would love to try it on my next visit.
8. Catch FC Bayern Munich at the Allianz Arena
Anyone who knows anything at all about football would have heard of FC Bayern Munich. After all, it is the most successful club in German football history, having won a record 27 national titles and 18 national cups.
Even for someone like myself, who is not an ardent football fan, found the excitement of watching a live game at the Allianz Arena completely adrenaline filled.
I was privileged to have been able to catch the Audi Cup live at the stadium and it was such an incredible experience.
The Allianz Area with a 75,000 seating capacity was completely filled with fans!
I love the stadium's luminous design and it is the first stadium in the world with a full color changing exterior. I've been told that on clear nights, the stadium can be easily spotted even from Austrian mountain tops which are 80km away.
Tip: If you are watching a live game, the best way to travel is to take the trains as the subway station is just south of the arena. Also, don't miss out on the humongous pretzel they sell at the food stalls!
9. River Surfing
Munich is the birthplace of river surfing and is still one of the world's largest urban surfing spots. Head over to Eisbach river at Englischer Garten to catch the locals surfing at a 1m high standing wave. The water is cold and shallow so it's suitable only for skilled and experienced surfers.
Queues form along each side of the banks and it was so fun to watch. Beginners can try out at a second standing wave a few hundred meters further down stream or head to Floßlände near the Thalkirchen U-Bahn station. It has also been surfed since 1972, and it is wide enough to take a few surfers at a time.
10. Munich's Altstadt (Historic City Centre)
The must-sees by any traveller or tourist is quite easily navigated on foot in the heart of Munich. I stayed at Cortiina Hotel which was a stone's throw from Glockenspiel and Marienplatz (marked by the golden statue that was built in honor of the Virgin Mary to celebrate the sparing of the city from the Swedes in the Thirty Years' War).
I love the new City Hall building ( let me clarify that 'new' here means about a century old) and I'm entranced by the automated clockwork figures which were all handmade in the days when automation was rare.
For 2 euros, you can climb up 306 steps to the top of the tower of Peterskirche (Munich's first parish church).
However, if you would prefer a fuss free way to see an areial view of the city centre, pay 4 euros to take the lift up the bell tower of the City Hall.
Tip: I also really enjoyed browsing all the little stores at the Viktualienmarkt (a large open-air market). This the place to if you want to get a feel of the local market as most of the owners have been here hawking their wars for decades.
11. Museum Of Contemporary Art (MUCA)
If you have time, you can pop by to see MUCA which seeks to include urban and street art into the contemporary art discourse.
It's not a very big museum but they are a unique platform for street art to flourish in experimental formats and breaking barriers in the international art scene as well as the public views.
When I was there, the 'Art of Writing' as well as 'The Art Cube' was on exhibition.
As you can see, there are just too many lovely reasons to visit this city and I'll won't be able to share them all in one post so look out for my subsequent posts about the various places that will make you want to visit Munich soon!