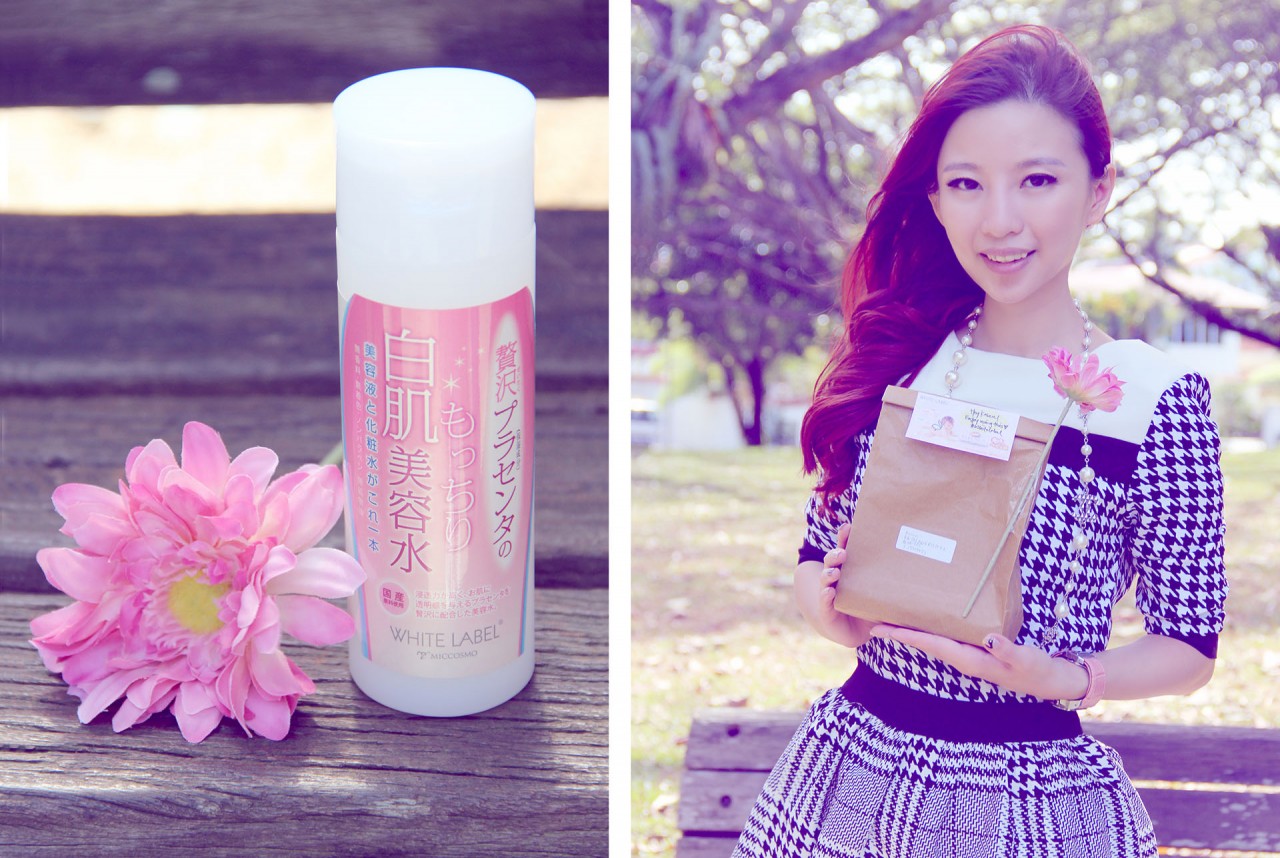 I came back from an overseas trip to find a gorgeous flower with White Label Premium Placenta Essence waiting for me. Much love and thanks goes out to Beauty Direct!
I'm not new using placenta as a skin care ingredient and have long heard raves and praise from many Japanese. The makeup artist at my Japanese salon also told me how popular placenta skin care and make up is in Japan and how she totally swears by it. The range she carries, however, is on the high side and I'm so glad that Beauty Direct has brought in White Label. A range that focuses on using 100% Japanese-made placenta extract at a way more affordable price point.
The essence is a luxury lotion that combines both toner and essence into one so it is more convenient for use. I love how the texture is moisturising and yet non-sticky. I find that it works really well with the Hitachi Hada Cirie Cool as well.
As you probably already know, I have sensitive skin so I love that this product contains zero additives. There is no scent, no mineral oil content and paraben free. As you can see from the photo, the lotion is colourless and light. It does contain alcohol but so far my skin has been able to tolerate it.
Pour a decent amount of the lotion on a cotton pad or on your hands. I normally prefer to pour it directly on my hands and tap it into my face unless I'm using it with the Hitachi Hada Crie Cool beauty gadget. You can use it all over your face and all over your neck where the first signs of ageing tends to show.
The White Label Premium Placenta Essence is retailing on Beauty Direct at an affordable $14.90 . It made my skin feel moisturised and glowing after a week's use and I'm tempted to try out the BB Cream and Mask from the White Label range now.
Thanks for reading and have a great week!