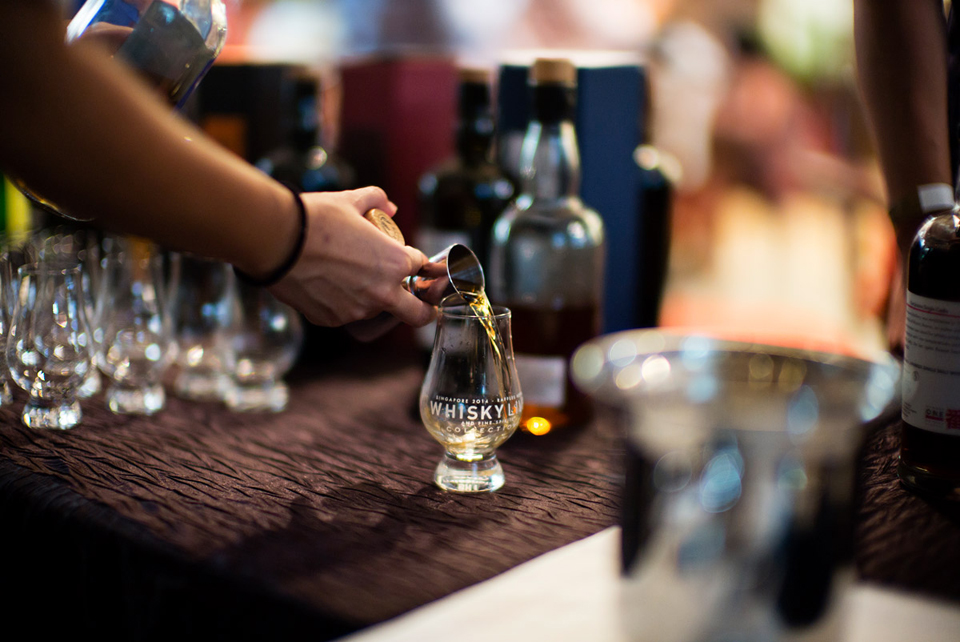 Date: 12th November 2016 2PM – 10PM (Saturday) & 13th November 2016 11AM – 9PM (Sunday)
Venue: Capella Hotel Singapore
1 The Knolls, Sentosa Island, Singapore 098297
Whisky Live Singapore enters its seventh year in Singapore, organized by La Maison du Whisky the event will be showcasing close to 300 expressions and over 60 whisky and spirit brands for guests. Brands that will be showcasing products this year include Glenfiddich, Dalmore, Aberlour, Mortlach, Nikka, Kavalan for whisky and for spirits, Monkey 47, Chalong Bay and Don Papa. New brands that will be debuting this year include The Macallan, Old Pulteney, Balblair and AnCnoc.
Whisky aficionados wishing to relish in rare and south-after bottles from across the world will be able to do so in The Collector Room which will be made available to VIP pass holders guaranteeing a comfortable and enjoyable environment for attendees with Leica Camera as the official photography partner for the event.
There will also be special guest appearance from prolific Whisky writer Dave Broom, Rum legend Luca Gargano, and master Mixologist Rogerio Igarashi Vaz.
Celebrating its 10th anniversary in Singapore, La Maison du Whisky will bottle the last two barrels of Karuizawa – Karuizawa 1965 Bourbon Cask and Karuizawa 1965 Sherry Cask – which will be opened for the first time at Whisky Live Singapore 2016 with Dave Broom hosting a comparative tasting of these two barrels for attendees at his exclusive masterclass.
Rum legend Luca Gargano will make his return to this year's Whisky Live and host a masterclass of Velier's range of premier rums.
Master Mixologist Rogerio Igarashi Vaz, co-founder and chief bartender of Bar Tram and Bar Trench in Japan will be making his debut in Singapore. Bar Trench will be recreated in Singapore exclusively at Whisky Live Singapore 2016 where Rogerio will be on hand. Guests can expect original and exclusive creations showcasing the latest cocktail trends from Japan.
The show this year will be hosted at Capella Hotel Singapore and will feature food from executive Chef of Capella Hotel Singapore David Nicolas Senia, who is known for his culinary excellence of drawing inspiration from local flavours, will be creating unique and exclusive dining experiences for guests attending Whiskey Live. Guests will be entitled to two portions of dishes per day with more being available for a small fee.
Last year I was able to meet the various brand ambassadors for whisky companies learning a great deal from them as well as being able to sample a large variety of liquor suffice to say I had a blast, you can read more about my experience here . I am very much looking forward to Whisky Live Singapore 2016!
More information can be found at www.whiskylive.sg or by checking out their Facebook page.
Ticketing information and sales can be found at www.whiskylive.sg/tickets-prices/
Thanks for reading,
Liang Sheng