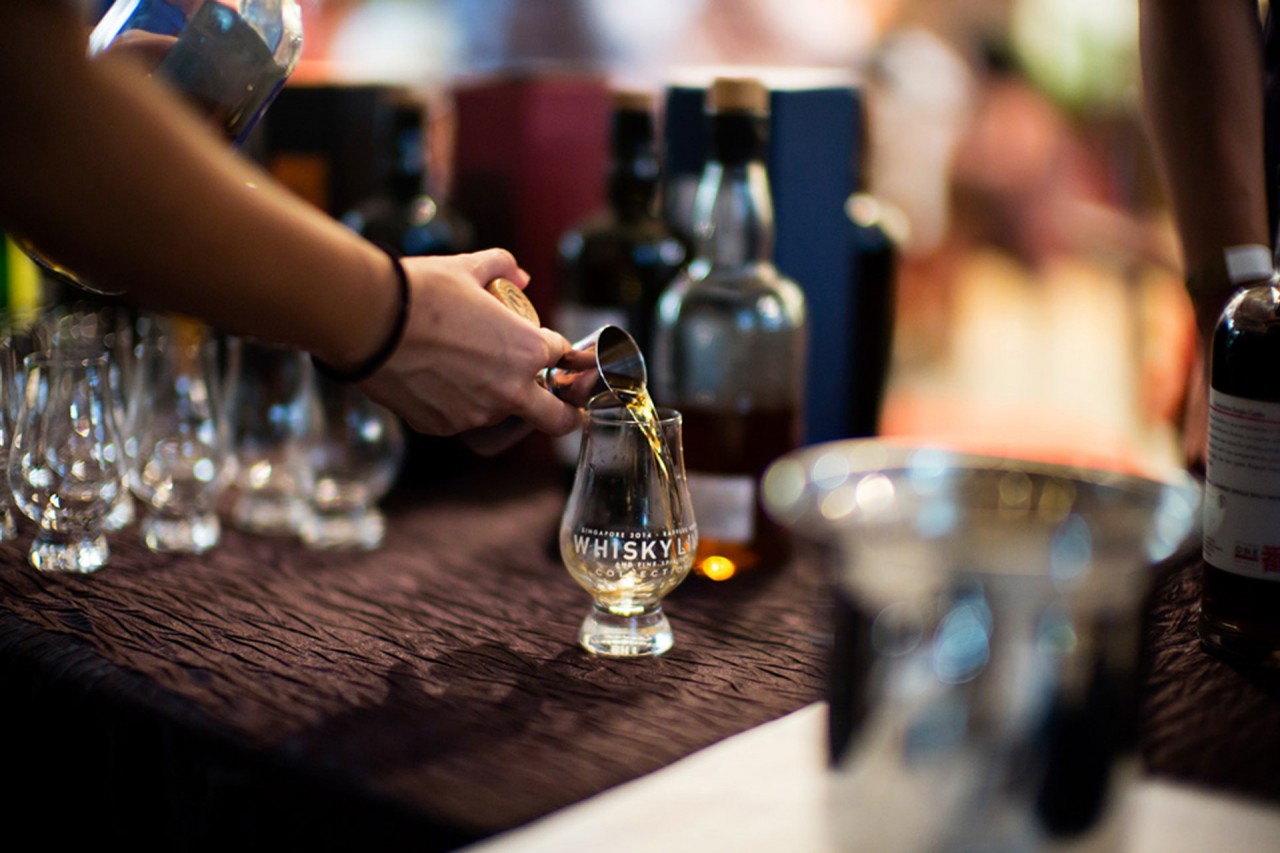 Ouyang Liang Sheng reporting for Renzze.com
WHISKY LIVE 2015 SINGAPORE
Date: 28th November 2015 @ 2PM (Saturday) & 29th November 2015 @ 11AM (Sunday)
Venue: Capella Hotel Singapore
1 The Knolls, Sentosa Island, Singapore 098297
Organized by La Maison Du Whisky Singapore, the event will be showcasing close to 500 expressions and 90 whisky and spirit brands. This includes more than just whisky, with food being served in themed cuisine shifts such as Mexican food with two bars serving cocktails based on Tequilla and Mezcal or fine dining from Sorrel. So there will be something there for everyone be it drink or food. The event features a lineup concept with 5 different shifts with one restaurant and two bars over a consistent topic, keeping you entertained through the day.
Supporters of local businesses can hang around the pop-up bars to sample delicious cocktails from some of Singapore's best bars like 28 HongKong Street, L'Aiglon, Tippling Club, Sugarhall, The Library, Anti:dote, Spiffy Dapper, FOC and Longplay. In addition to the line of leading industry figures that will be hosting tasting sessions throughout the day, rum legend Mr. Luca Gargano will be hosting the Masterclass session and will introduce Velier's range of highly sought-after, premium rums such as Caroni, Clairin, Diamond, Enmore, Uitvlugt and many more.
However as the event name suggests the main focus will be on whisky with distilleries such as Bruichladdich, Glenlivet, Nikka and with tasting sessions from Brand Ambassadors of the like. Other world's most notable distilleries you can look forward to will be brands like Aberlour, GlenDronach, Glenfiddich, Hudson and Kavalan. You can also find different well-known spirits from Don Papa, Hendricks, Monkey 47, Monkey Shoulder, Milagro, Merlet, Sailor Jerry, Solerno, Dodd's.
Furthermore, this year you can expect exciting entries into the scene like the newest Irish whiskey, Teeling which is the first new distillery in Dublin in over 125 years. Fair trade spirits from Fair, the largest selling Indian single malt Paul John, and the incredibly flavourful new range of single estate potato vodka Vestal, make their debut at this year's Whisky Live.
As someone with a very casual interest in whisky but a very serious interest in good taste I'm looking forward to trying some independent expressions of whisky as well! An independent expression is usually made from a cask purchased from one of the larger distilleries at a much younger age, perhaps 2 or 3 years old. They then do what they want with the cask, be it aging it until it is 12 or until it is 25 before bottling it. Usually what that produces is a very unique product that likely will not be reproduced again!
After a huge success in 2014, South-East Asia's premier Whiskey and Spirits show, Whisky Live returns to Singapore and for the first time will be held over two days with exciting highlights all weekend long, and will occupy over 2,500 square meters at the 5-star Capella Singapore, Sentosa. A Night Package ticket is also available for those who want a complete experience. Night Package ticket holders can look forward to enjoying two express passes to the Collector Room and VIP Relaxing Room over the two-day event with an overnight stay for two at Capella Singapore (breakfast included), as well as drams from the iconic Collector Room.
Whisky Live Singapore has been a sold-out event, and thrives to be even better year after year since its inauguration in 2010 so get yours now.
95 SGD for a One-Day Pass
150 SGD for a Two-Day Pass
250 SGD for a VIP pass which includes Two-Day pass, 2 Selected Collector Drams and Express Access to Event, Collector Room, and VIP Relaxing Room.
Or for 990 SGD you can have the Night package which includes all the VIP pass has plus a 1 Night Hotel Room for 2!
Tickets are available for purchase via:
1. SISTIC (http://www.sistic.com)
Ticketing Hotline: +65 6348 5555
2. Whisky Live (http://www.whiskylive.sg/tickets-prices/)
3. La Maison du Whisky
Address: 80 Mohamed Sultan Rd., Singapore 239013
Tel: 6733 0059
For more information and updates, please feel free to visit and join "Whisky Live Singapore 2015"
Facebook page.