White MNG top with Grey skinny. Black beaded bracelet. Chunky necklace. Black Dotti crop jacket.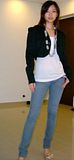 White silk dress. Gold heels.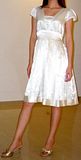 White shirt and Grey pinstripe shorts. Both Dotti. Grey Billabong newsboy cap and gold Supre ring bag. Gold wedges from C & K.
Pink Abercrombie embellished cami and black gauchos. Black bead necklace and gold wedges.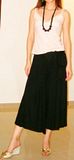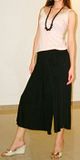 Purple imported dress with pink C & K wedges. Burberry Blue label tote.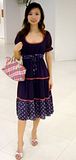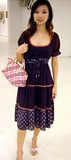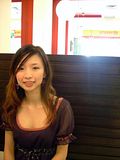 Black DVF eyelet wrap dress and Fendi inspired heels.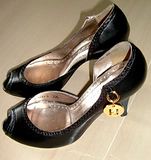 White puff sleeves top and light brown ribbon skirt.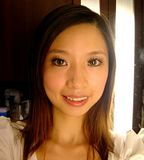 To wedding dinner – LE MNG flowery chiffon dress.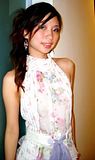 Wasabi top with brown ribbon and brown Supre berms.


For day – Supre tux spag top with white berms and black vest with lace backing. White C & K heels.



For evening – Supre tux spag with Perfect In Black ball skirt. Black patent pumps.

Red korean dress with red ribbon or red butterfly belt.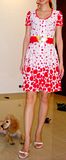 Gold Yen tube with black MNG skirt. White shrug with black bow belt. Black patent pumps.

White silk ruffle top with Levis jeans and black pumps.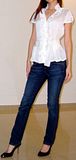 Blue polka dots white dress with black butterfly belt and Fendi inspired black heels.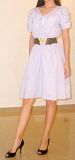 Red dress with shiny white belt and red paris imported shoe.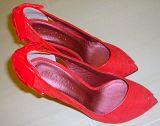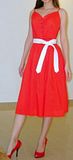 Blue polka dots MNG dress with blue bow belt. Cream snake skin imported white wedges.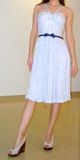 Marc Jacobs denim dress with white bow belt and brown boots.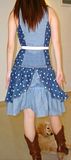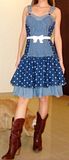 Back from Korea – White MNG long sleeves top with blue skinny jeans. White cropped trench jacket with brown belt and bronze flowery boots. Black bead necklace.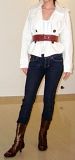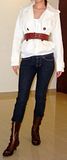 Green plaid dress with brown belt and green LV inspired shoes.

Green stripe dress with green elastic vintage belt. Green stripe heels.