June has been a wedding frenzy month for me!Being Jei Mei here and Bridesmaid there… no wonder I've hardly any time to be online! No time to blog or forum or chat on msn. I've also been really slack in my WAYWT pictures.
I wish I could share all the wedding pictures with you all but these are my really close friends getting hitched and I've been active in most of the events so I've to rely on the photographer's pictures rather than my own and most of the brides told me that their actual day pictures would be ready only a month after.
I did manage to snap a picture or two at Yan's wedding with my camera though! Bernice and Xinyi… if you are reading this… I want the rest of the pictures!!!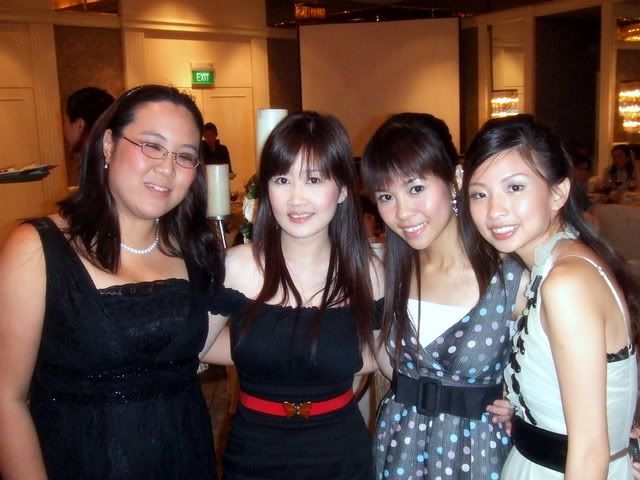 My pretty gal friends! Carolyn, Mel, Xinyi and me!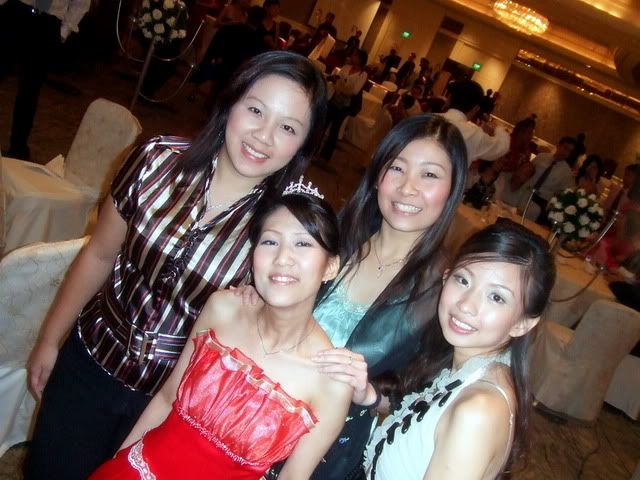 Old friends with the bride. To think about it we've been good friends for 14 years or so already!!! Berns, Deb and Me with Yan the bride.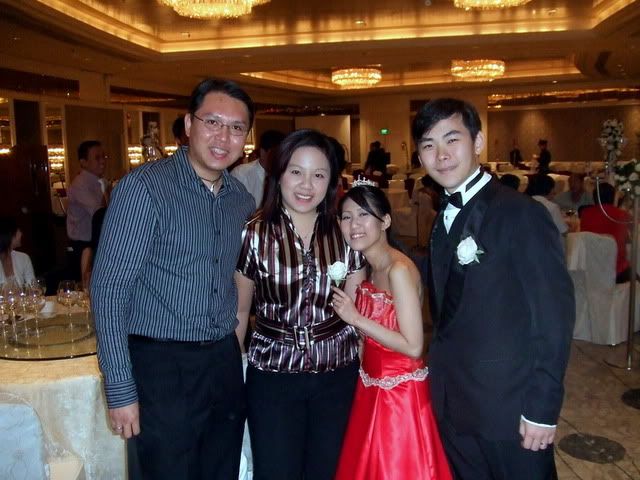 Berns and Kelvin with the wedding couple. Melvin actually held the wrong gal in this pic!! Lol..
It was also damn fun having the girls over my place recently for a pot luck… but again no one snapped pictures!!!! The gals had fun with all the chit chat and catching up while the bf's and hubbies had fun playing blackjack and poker! Alvin's home made pasta was super yummy and a big hit with everyone! We really should organize another session and this time take pics!