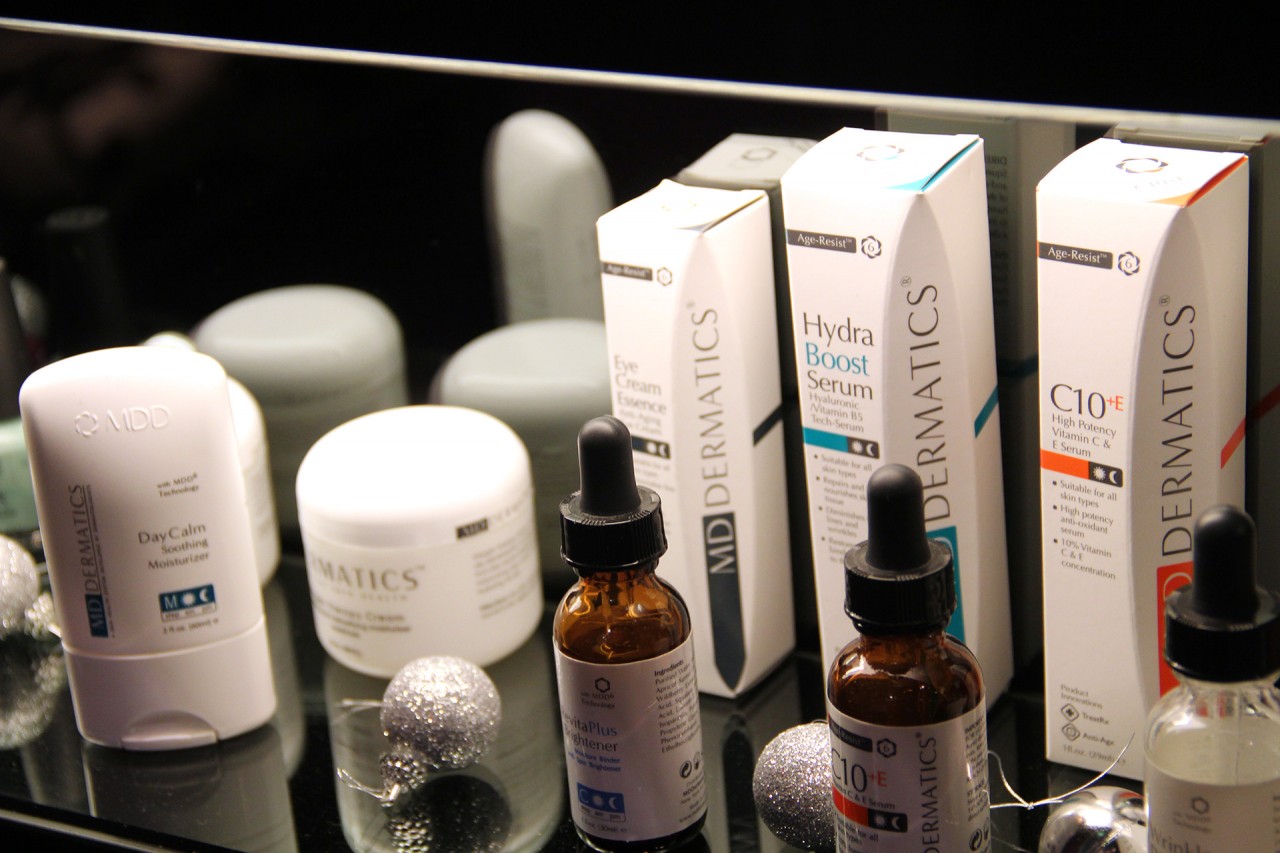 Some time back, I tried out a body treatment at Vedure, an award winning medispa and aesthetic clinic that takes care of your face, body and nails. If you are looking to give yourself a pampering session with only the finest in mind, then Vedure is the only aesthetic center in Singapore that gives a complete head to toe makeover serving both beauty and medical demands. Vedure covers 4 main aesthetic needs and offers its services as an Aesthetic Clinic, a Nail Spa, an opulent Spa and lastly, a Skin & Body MediBoutique.
Vedure has received all sorts of awards and comes highly recommended so I couldn't wait to see if it lives up to all that hype. I quickly made an appointment for an afternoon of body treatments at their spa.
Vedure has 3 different outlets and I visited their Wheelock Place branch to try out their new spa menu. Small, but perfectly formed, the spa is peaceful – you would never know you were actually still in the middle of the constantly busy Orchard district until you look out of the windows.
There was so much interesting treatment varieties on their new body spa menu and I couldn't decided if I should try their Japanese Wasabi- Ginger Spa detox, the Tuscan Wine Anti-Oxidant Session, the Thai Green Tea & Kelp Spa Detox, the All -Natural Exotic African Spa Session or the Norweigian Seaweed Cocoon. In the end, I decided to go for the Vedure Signature Experience (SGD288) since it was stamped with a " Must-Try" on the spa menu and allows me to indulge in a little of everything.
I filled up a form that asked about my health as well as preferences on scent and strength of massages. At Vedure, they try to personalise each treatment to their client likes and dislikes so feel free to share your desires with the staff. Whatever your specific needs are, you'll leave feeling radiant, relaxed and pampered to perfection.
The threapist led me to the Spa Treatment room that was big enough for two and my treatment started with a 30 minutes exfoliating body scrub to cleanse and revitalise the skin. The scrub is then rinsed away using warm towels before a super nourishing actual Nori Seaweed body mask was applied on me. The smell of the seaweed body mask was a tad overpowering for me at first but I slowly got used to it. The sea smelling body mask coupled with the relaxing music played in the room made me feel as if I was a mermaid doing a body treatment out in the sea.
After 30 mins of being wrapped up, I was then lead to the shower. I noticed that everything is done in the same room so it's extremely comfortable and convenient. I had a nice lovely shower and my clean, smooth skin made me forget about being a strange smelling sushi wrap just a while ago.
After changing to a new set of disposable undergarment and lying back onto the treatment bed, I finally come to the best part of the treatment – the body massage. There was a choice of aroma massage oil and I selected the Lavender one. I was given 60mins of sheer bliss as the therapist worked through my body, releasing all the tensions and knots with great pushing and stroking techniques.
I finished my 2 hours Vedure Signature Experience with a lovely cup of tea and some caramelised biscuits.
As an interesting tidbit, I learnt that consumers at Vedure enjoy a cooling-off period of at least 5 working days to seek full refund of payments made for spa packages if they do not wish to proceed with the services offered. The 5-day cooling-off period offers recourse for consumers who have been pressured into signing up. For avoidance of doubt, this cooling-off period is not applicable for trial sessions whereby the treatment have been utilised. I think this is a outstanding practice that should be adopted by all spas, salons and clinics in Singapore and deserves a mention.
Above are the address and contact numbers for the 3 different Vedure outlets. To find out more as well as to view the comprehensive service menus, please visit their website at http://www.vedure.com