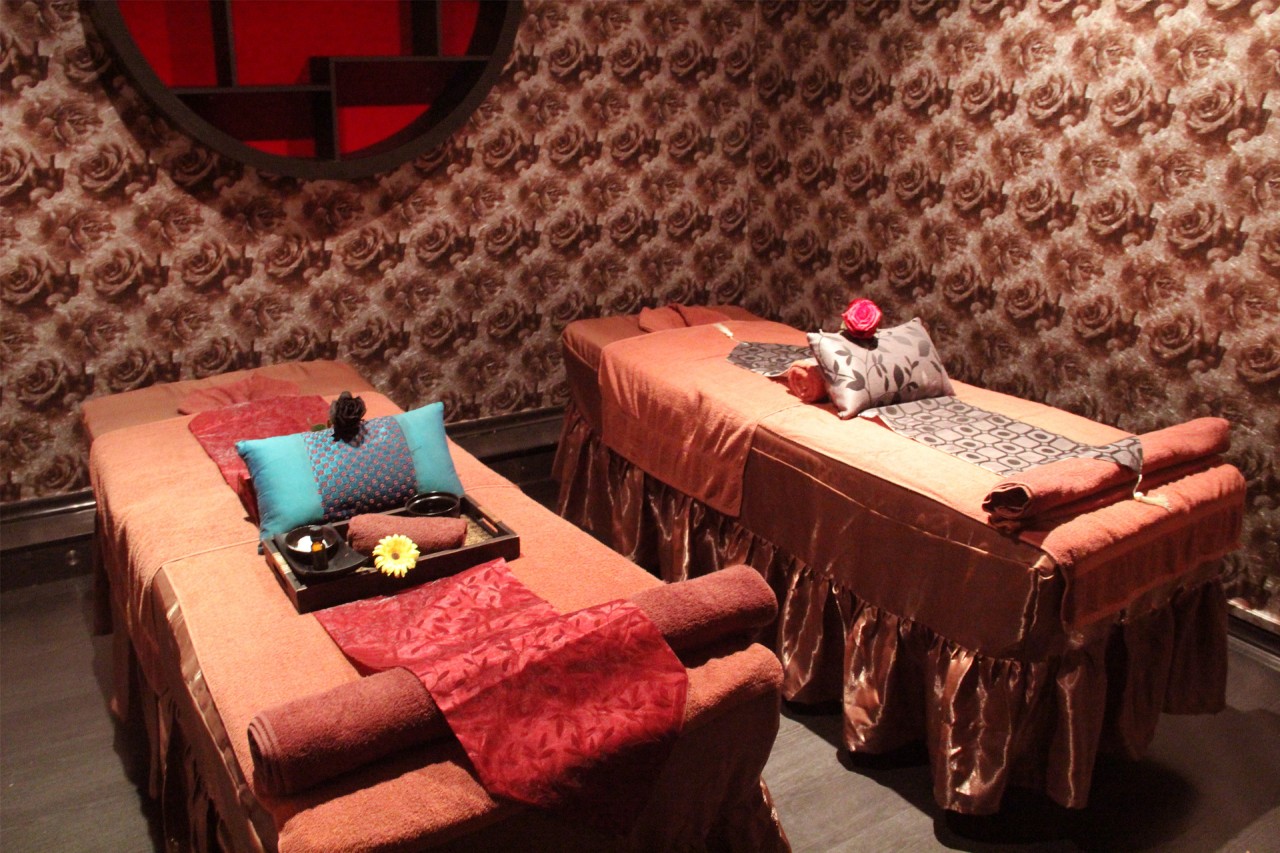 Tucked in an inconspicuous corner of Gemmill Lane (in the heart of Club St) is Universal Spa. I had an incredibly packed schedule last month so finding time to go to a spa was a much needed relief.
I enjoyed a cup of herbal tea while deciding on which treatments I would like. After a few moments of pondering and some enquires, I decided to try their very popular Urban Fusion Massage (S$60/60 mins) while my partner-in-crime chose a more relaxing Tropical Bali massage (S$60/60 mins). Even though I was tempted to opt for something relaxing, I decided to do Urban Fusion as it held the promise of a long lasting treatment rather than a one-time feel good massage. Urban Fusion is a mix of Chinese style deep tissue massage (tui na) together with intense probing of the acupuncture points. I had been sufficiently warned that it was going to be painful.
Both of us would also be taking up their unique Taiwan Imperial Foot Therapy.
I love the relaxing ambience that Universal Spa had the moment I stepped into their inner sanctuary. Even the chairs meant for the simple foot reflexology looked really comfortable.
All their rooms had different themes and were warm and inviting. I couldn't wait to get started.
After changing into black disposable underwear ( I love it when spas use the black version instead of the super thin, see through white versions), I was given a warm fluffy bathrobe to wear.
It was decided that I should do the herbal foot soak and Taiwanese Imperial Foot Therapy (S$48/50 mins) in the room that I was in so that I didn't have to move around too much. Having rose petals in my herbal foot soak was a pretty touch and these small aesthetic details are not lost on me. The Taiwan Imperial Foot Therapy is much milder than most foot reflexology you find elsewhere.  Unlike the China version, the Taiwanese version is meant to be soothing and relaxing and it left me sighing with pleasure instead of writhing in pain. As my therapist hands glided across the bottom of my foot, I knew it was a promising start to my spa experience.
Next, I began my body massage. My therapist used to be a traditional chinese medicine doctor in China and she felt that most spas in Singapore were not hiring the right therapist with the right knowledge of traditional chinese massage. Instead most therapist would just randomly press parts of the body and relied heavily on pure strength, resulting in a painful massage that held no benefits to the body.
First, my therapist did a short consultation on my personal lifestyle and studied my problem areas as she worked powerful strokes around me and drilling hard into my acupuncture points to ease the knots I had. With her nimble fingers, she was able to pinpoint with striking accuracy at my trouble areas and her fingers soon cause me to feel a dull ache (similar to those I feel when I tried acupuncture) as she hit those hot spots. There were even some spot that made me cry out! This painful form of massage isn't for those who want to doze through a session, but the long-lasting results (looser, more limber muscles and restored equilibrium) are well worth the workout. In fact, it's one of the rare massages that I've had which made me feel stimulated and more energetic for days after the massage instead of feeling like I want to sleep it off.
I also added an ovarian care segment in my massage where a herbal incense was placed on top of my stomach to burn. A full bust and ovarian care therapy (S$60/ 40 mins)  is also available. The therapist shifted the holder around to different parts of my stomach and lower abdomen while the heat and the smoke from the herbal incense would accumulate at each area. The concept is that most women have too much cold air in our body especially near the ovaries and womb so the heat will help to improve the blood circulation while the herbs on from the smoke will get absorbed into the skin. It's recommended for those who have irregular menstruation or bad cramps during their monthly cycle. It was warm but not painful at all and was quite soothing.
At the end of my session I was given more herbal tea and a lovely red bean dessert.
My partner who did the Tropical Bali massage told me his 60 mins was a blur of pleasure and that the therapist knew exactly where to press so it wasn't long before sounds of snoring wafted out of the room.
I was awake the whole of my Urban Fusion session because it was so stimulating, it is impossible to sleep. After the session my body heaved a huge sigh of relief and that euphoria from the knots at my shoulders being untangled lasted about 3 to 4 days. I heard from the therapist that Urban fusion is very popular with customers who had body pains or problems sleeping as they get a much longer lasting effect after the session with most of them having long restful sleep for the next few days.
The one package where I was quite excited to try out was the Couple Weekend Hi-Tea Spa that combined a massage with a Hi-Tea Dim Sum set. The owner told me that their Dim Sum was specially brought from a popular store that often see long queues. I think it's a lovely way to spend the weekend with your love one and I'll look forward to trying that out!
Universal Spa
14 Germmill Lane
Singapore 069253
Tel: 6222-6803
Email: admin@universalspa.com.sg