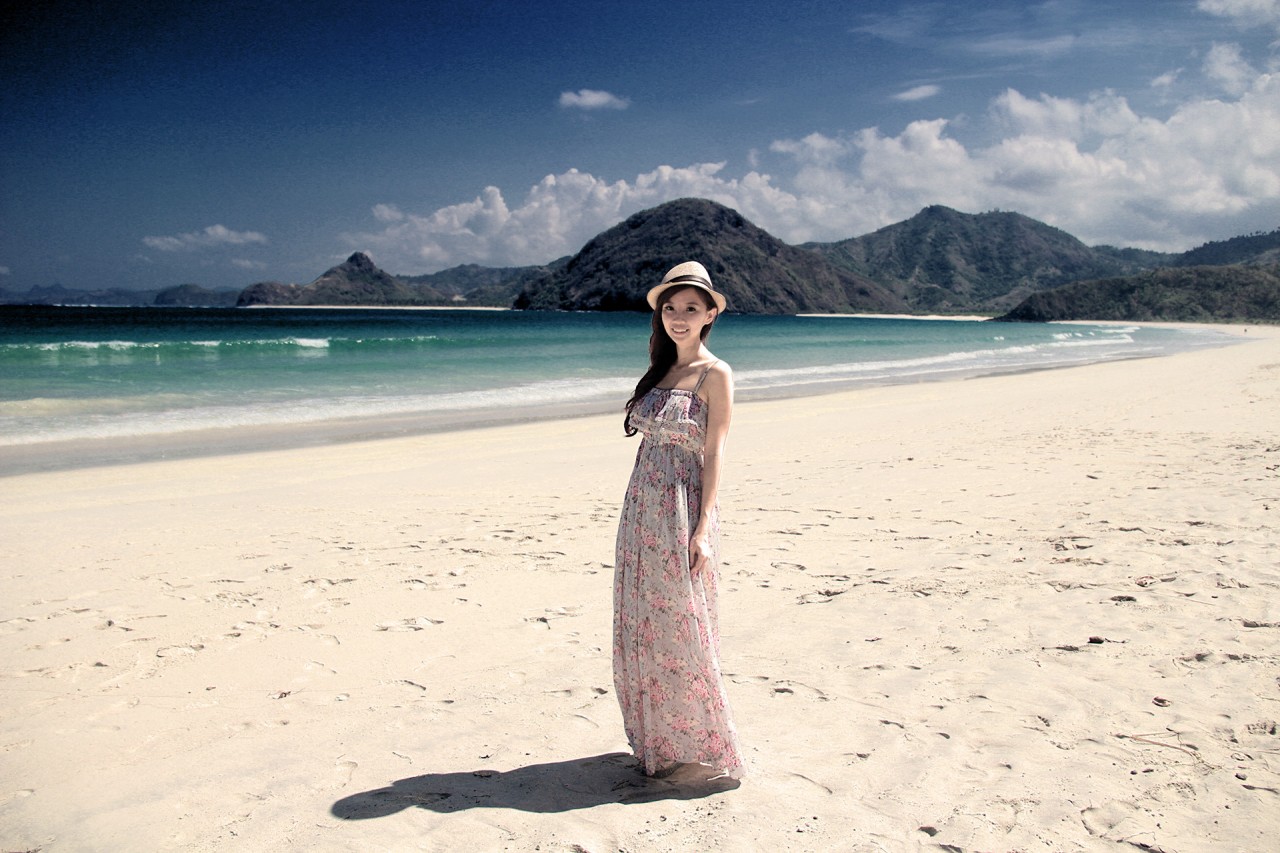 I've travelled quite a bit in the last 20 years of my life but I always feel that I've only just begin to skim the surface of what the world has to offer me. In particular, I think I've neglected exploring Asia and South East Asia.
With competivitive rates and the number of choices we have with the multiple air routes local and regional airlines are offering, it's really the best time check out some lesser known destinations.
Recently, Air Asia launched their newest route from Johor to Lombok and I was lucky to be invited on their inaugural flight. There are 3 flights from Johor to Lombok a week (Tues, Thurs, Sat) which departs at 6.50am, allowing you to waste no time in touring the moment you land in Lombok. On those same days, there are also 3 flights a week from Lombok to Johor departing at 10.05am.
It's interesting how with AirAsia new FREE sky shuttle service, I can now easily consider air flights departing from across the Malaysian border in Johor instead of just limiting myself to flights departing from Singapore.
More options give greater possibilities to getting a more direct route to a wider choice of destinations at a better rate so who would say no to that.
I departed Singapore on the 4am AirAsia Sky shuttle departing Kranji MRT station. Just present your AirAsia Itinerary and Causeway Link's e-Ticket to Causeway Link's staff to board the cross-border bus at either Newton MRT (CW5), Queens Street Bus Terminal (CW2) or Kranji MRT (CW1) to CIQ Malaysia (1st Link).
Upon reaching Senai Airport, we dropped off our baggage (I did an online web check-in earlier) and boarded our flight.
The AirAsia meals are actually pretty good. The Uncle Chin's Chicken Rice was not bad but I really loved their authentic tasting Nasi Lemak. Prebook your meals online and save 20%. The food served on board is HALAL-certified (AirAsia Japan and Philippines flight are excluded).
Lombok is still rather untouched by massive commercialism of the tourism trade and their airport is only 3 years old.
Arriving at the airport, we were greeted with an incredible crowd of locals and fellow travellers commented that it felt almost as if we were part of the 'Running Man' cast.
I guess for the locals, they still find great wonder at air travels and the airport is a novelty and attraction for them. It really makes me think back of how Singapore was when I was a kid in the early 1980s. Whenever anyone of us went on a trip, the whole family takes time off to do a proper send off. These days, I'll be lucky if I didn't have to take a cab home on my own.
We were greeted with a local hand woven cloth by the representatives of Lombok Tourism Board before our journey to learning more about Lombok began. I truly appreciate that they sent, Mr Uji, our extremely knowledgeable and fun guide to bring us around.
I've seen and experience so much in my stay in Lombok that just this one post is not going to give it any justice so I will be putting up more posts about places and sights in Lombok whenever I find time to write about it.
Departing the airport, it didn't take long before we were passing villages and farm lands. Fields of corn, rice and tobacco passed us by. I would love to go back Lombok to take time to explore these areas.
Our guides must have found us odd to be so fascinated what they consider to be their uninteresting way of life.
At a random lookout point, I had my first glimpse of the beauty that surrounds Lombok and it was merely a small window to what I would experience in the next few days.
We couldn't wait to hit the beautiful waters and our wish was granted to us as they brought us  to Selong Benalak beach.
This was obviously a popular surf beach with tourists and I'll recommend anyone who would like to try learning surfing or aren't good at it to start their warm ups in these shallow waves.
Next, our guide brought us to yet another beach on the mainland, Kuta Beach.
Not to be confused with the infamous touristy Kuta Beach of Bali, Lombok's version is filled with immense peace and serenity.
With barely a handful of tourists sun bathing in the super soft white sands, I couldn't help but take off my shoes and jump right into the waters even though I wasn't dressed for the beach.
I'll be sharing more about Lombok in posts to come so keep a lookout of it. You can easily book your flights there on AirAsia.com and you should visit this beautiful island before the rest of the world catches on.
Follow AirAsia for great deals and travel tips:
Facebook @ https://www.facebook.com/AirAsia
Twitter @ https://twitter.com/AirAsia
Instagram @ https://instagram.com/airasia
Thank you for reading!