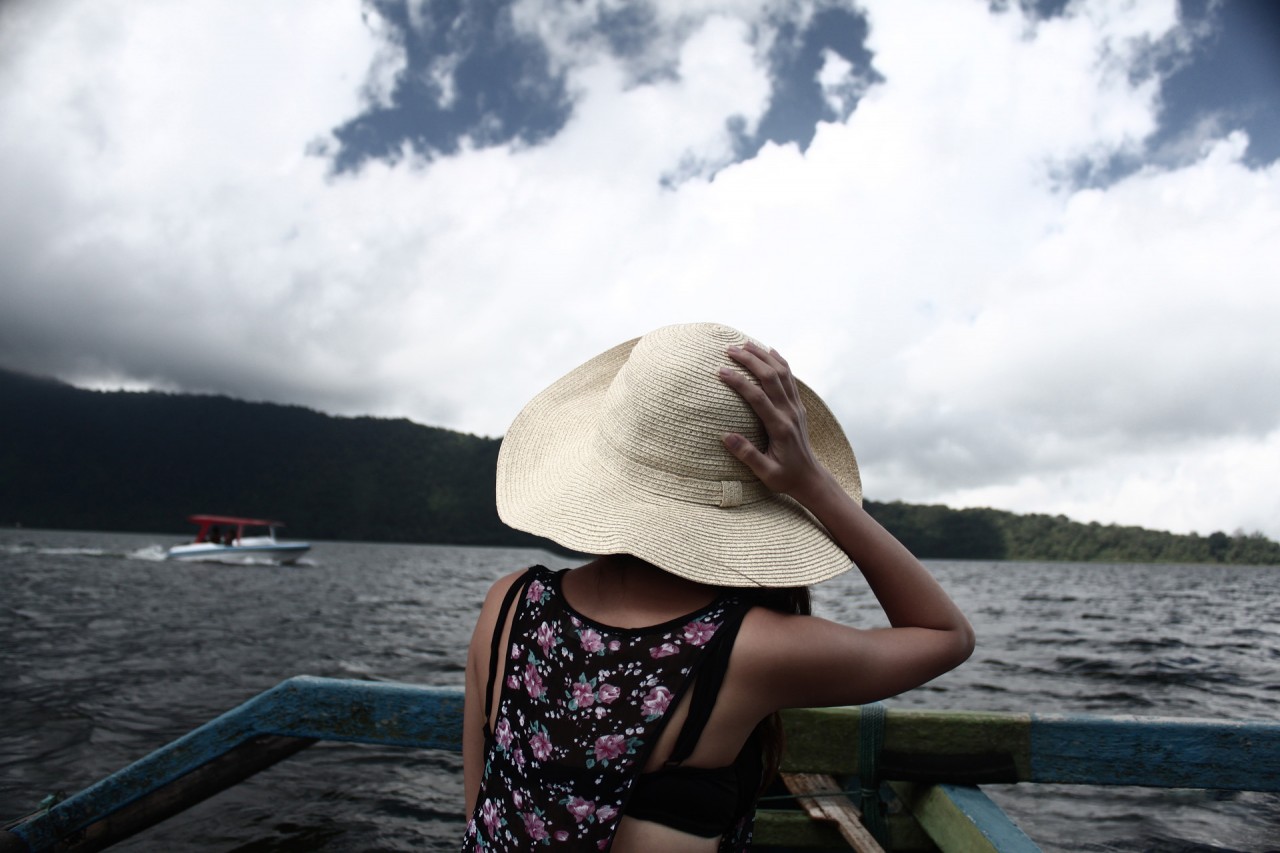 Another throwback to my adventures in Bali. Berantan Lake is the shallowest lake in Bali and know to be a relatively calm one that is great for paddle boats.
There is always an option to hire a boatman together with your rented boat so you can calmly enjoy a river ride. However, I think it's more fun to have give it a go in navigating one of these traditional boats.

One of the main sights on this little lake trip is Pura Ulun Danu Bratan (Lake Bratan Temple). Other than Tanah Lot, this is perhaps the most photographed temple on the Bali island and is certainly one of the iconic images of Bali.
The temple sits on the western shore of Lake Bratan and it can give the illusion of actually floating on the water. Built in 1633, the temple is devoted to Ida Batara Dewi Ulun Danu, goddess of the lake. A beautiful temple in a truly stunning setting and a must visit if you go Bali.
Of course, you could always choose to just visit the temple without doing the boating excursion on the lake if your schedule is tight.
Thank you for reading.