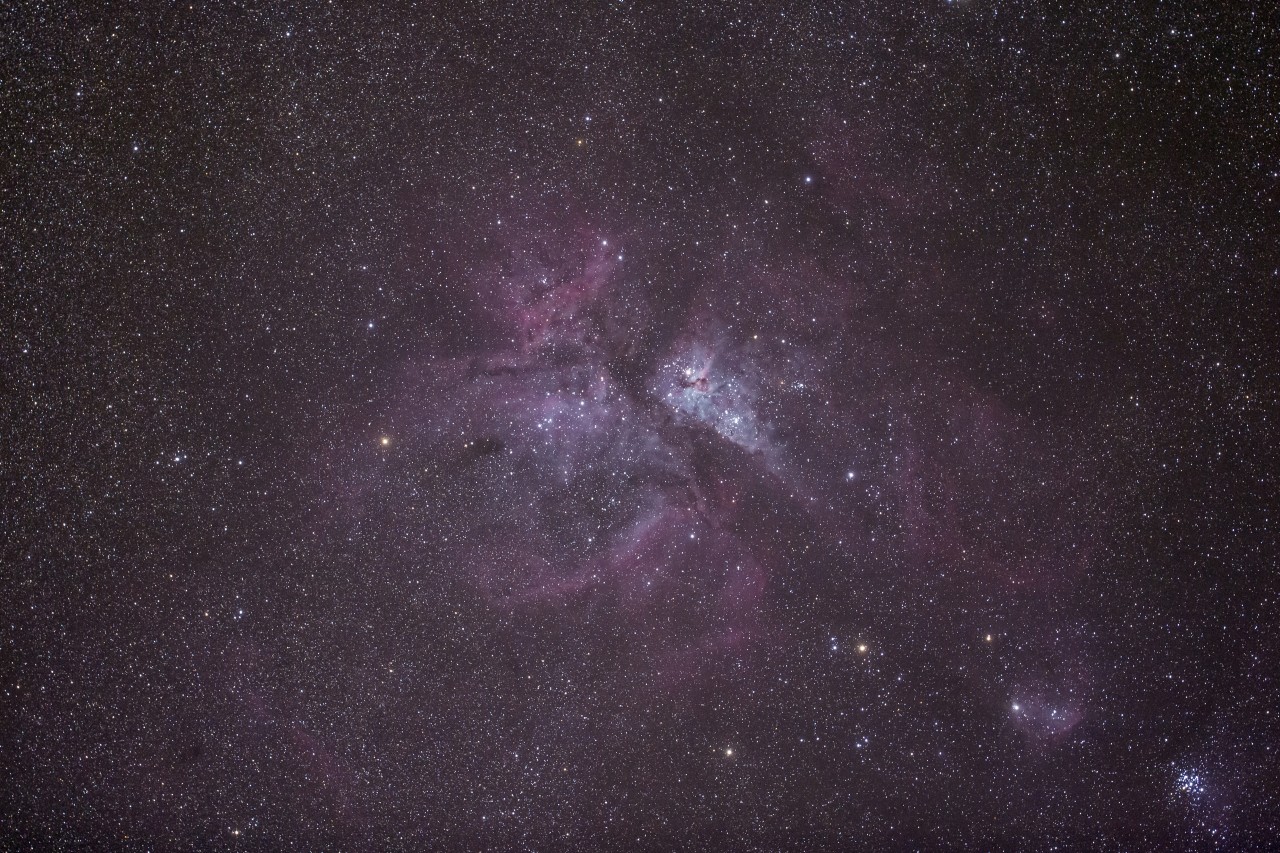 I consider New Zealand as one of my favourite countries to visit because the scenery there is simply spectacular. On my last visit to Lake Tekapo (which also looks amazing during the day.), I decided to spend some time exploring astrophotography.
For stargazing fans, if you ever find yourself in New Zealand, you must take a trip to Lake Tekapo.
A UNESCO Dark Sky Reserve, this place is just perfect for viewing the stars.
These photos were probably my first attempt to capture the night sky using nothing more than my Canon 600D and a simple 50mm 1.8f lens.
Of course, with better equipment the results of these photos will be better and maybe I was inspired because I recently upgraded both my camera and lens collection. Hopefully the next time I head back to New Zealand I will be able to improve on my photography skills.
I just had to do a couple with me in front of the iconic Church of the Good Shepherd as well. It was really hard to stand as still as possible in the chilly and windy 2°C weather.
Believe it or not, the night that these photos were taken was supposedly not a good night for stargazing as it's cloudy. It's hard explaining to the locals that I'm still crazily excited because we don't even get to see a fraction of the number of stars they see when I'm in Singapore.
While I was at Lake Tekapo, I took a one-to-one course on astrophotography with Fraser Gunn. It was an intimate lesson on how to use your own camera, mounted on a tracking mount to take the most amazing photos of star clusters.
Even if you are completely clueless about the dimensions of the night sky (like me), he will gently rouse your interest and show you how easy it is to get your bearings to find significant constellations or planets.
Here are 2 photos taken with my camera mounted on his tracking device to show you that you don't need a super powerful camera to capture these gorgeous star clusters. Just the right technique and the right person to guide you.
Tarantula Nebula
Eta Carina
Considering that these were taken on "a cloudy and not so good night", I'm really happy with them!
I had so much fun staring at stars and planets through his powerful telescope on the deck of his home then enjoying a cup of tea while looking at photos we captured in his living room. Very personal and great for learning at your own pace.
Here are some photos (below), taken by Fraser Gunn.
Centaurus A Galaxy

Centaurus A, NGC 5128 or the Hambuger Galaxy is a prominent galaxy in the constellation of Centaurus.
Eta Carina Nebula
The Carina Nebula (also known as the Great Nebula in Carina, the Eta Carina Nebula, or NGC 3372) is a large bright nebula that surrounds several open clusters of stars.
The Moon
Orions Nebula
The Orion Nebula, Messier 42, or NGC 1976 is a diffuse nebula situated south of Orion's Belt in the constellation of Orion. It is one of the brightest nebulae, and is visible to the naked eye in the night sky. distance 1,344 light years.
Trifid Nebula – M20
Trifid Nebula, Messier 20 or NGC 6514 is an H II region located in Sagittarius.
Sculptor Galaxy
In case you are interested in astrophotography the next time you are around the area , you can check out Fraser Gunn Astrophotography FaceBook Page.
Thanks for reading!