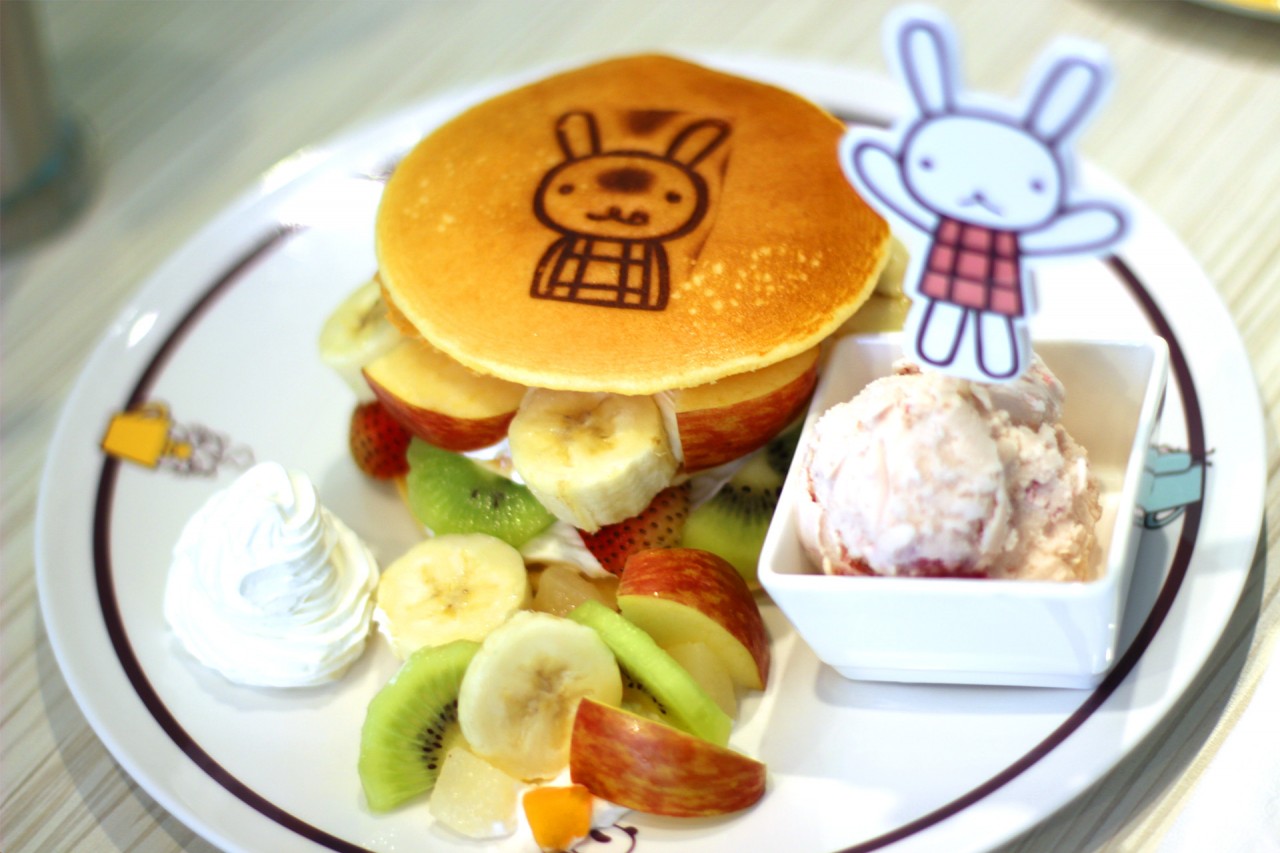 Taipei is known for her many themed cafe and Melva & I stumbled upon this while exploring Danshui during our last Taiwan trip. Aranzi Cafe 阿朗基咖啡 originates from Japan but can now be found in several locations around Taiwan. The mint color of the cafe caught my attention just shortly after I exited the Danshui MRT station.
It's such a cute little store that instantaneously brightens up your morning. I love the whimsical feel of the various characters and how they managed to incorporate it into their cakes, desserts and drinks.
Melva and I took turns taking photos and selfies with the cute interior!
Surprisingly, the super cute food and drinks we ordered tasted pretty good as well!
Melva ordered a Chocolate Panda fruit cake.
I went for the more filling fruit pancakes set which was a little heavy on the whipping cream but otherwise tasted good. The fruits and ice-cream made perfect pairing to the pancakes.
Greedy me even ordered a super yummy chocolate banana milkshake!
If you ever feel like you need a pick me up or just want to be immersed in all things "Kawaii" then this is the perfect cafe for  you. The full list of Aranzi cafes in Taiwan can be found here.
Thanks for reading! Have a great week ahead.