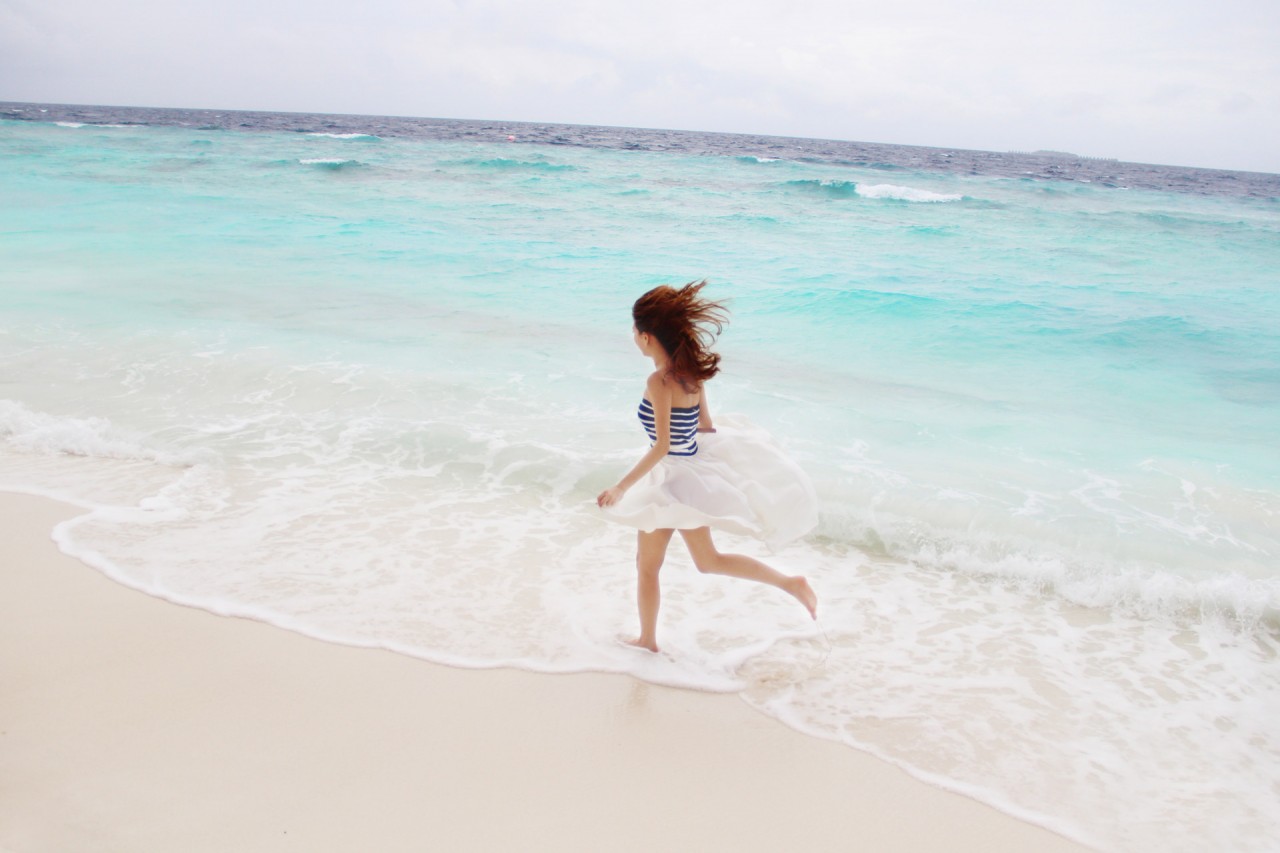 One of the best places to enjoy the beauty of sand, sun and sea is the famed Maldives. It's simply gorgeous beyond words and I was happy to just do nothing there. Just lazing around in hammocks or swimming in the turquoise waters was enough to make me smile from day to night.
I really should make it a point to visit Maldives more frequently. It's a costly destination for a beach vacation but at the end of the trip, you'll feel that it was worth every cent splurged. Today, I'll share with you some photos of my recent Maldives trip 🙂
You can see the inviting waters from the runway the moment you land and right outside the airport was the resorts' boat or seaplane to whisk us away from the main island, Male, to our island resort.

This time of the year is actually not the best time to visit Maldives as its monsoon period and the best time to go would be the November to April period. I saw some rain during my vacation but overall still had a great and relaxing trip.
The winds were really strong and the currents can be quite strong during their monsoon months but the waters are still incredibly clear ( you don't even need to snorkel to see fishes) and you can walk pretty far out from the shore without having to really swim. Basically the waters get very deep when you see that the waters turn into a dark blue rather than the pretty turquoise color.
Most Maldives Resorts are really private and you rarely see anyone on the beach because most people are enjoying the view from their rooms, out for day trips on boats or yachts or enjoying a dip in their private infinity pools. We had fun strolling around the island and spotting all sorts of little lizards and crabs.
If I zoomed at the way, you can spot the Banyan Tree resort just across from my resort 🙂
To be honest, I didn't take that many photos when I was Maldives because I was in the water or doing wet activities most of the time. This series of photos were taken shortly after I arrived at Maldives Bandos and took a couple of hours to explore the island and snap some shots before lunch.

Pardon my windswept super messy hair!

You can spot the pair of ribbon earrings from Embellish.sg in the photos above!

The dress I'm wearing is the same dress from ClubCouture that I wore in my Breezy Sunday post. I love the simple colors and cut of this dress.
Have a lovely Tuesday!