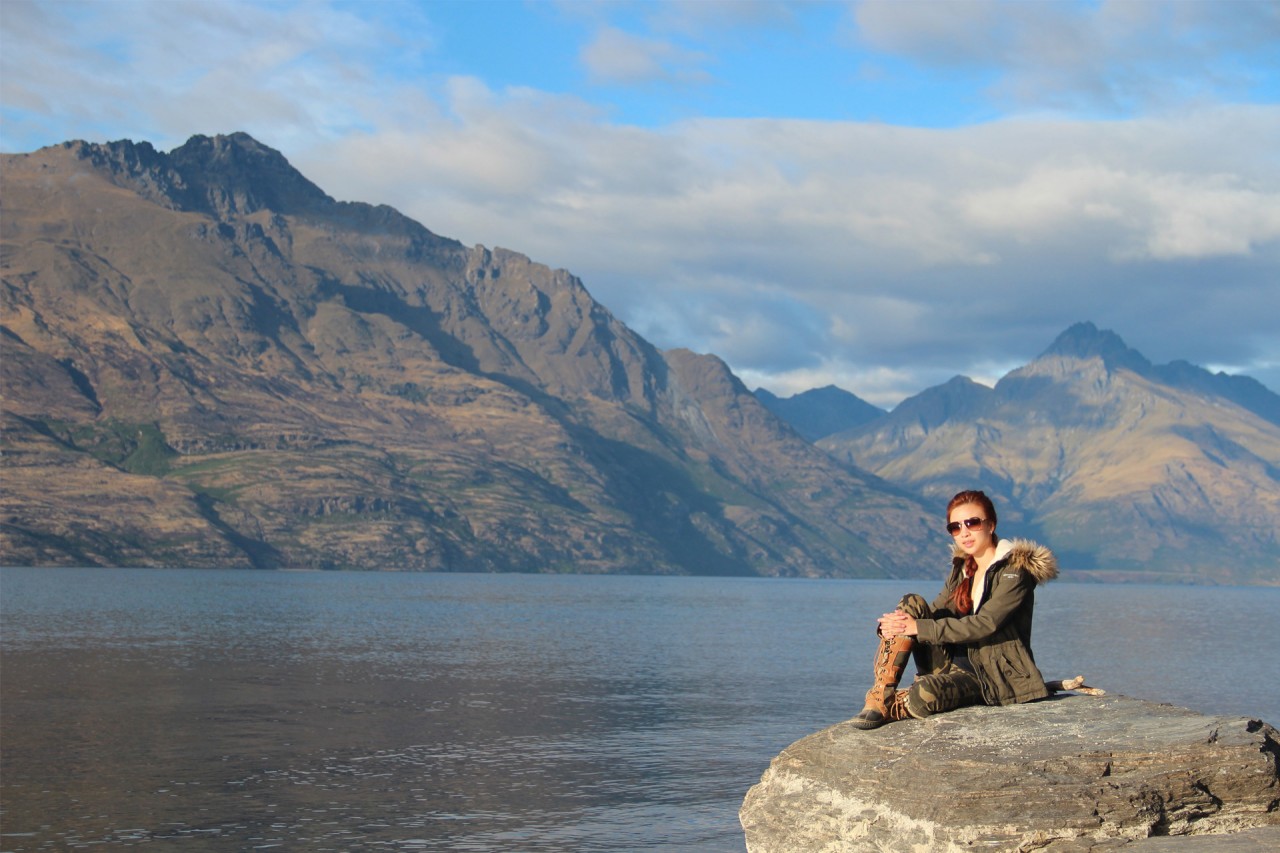 I've been traveling more than ever this year and have accumulated quite a substantial backlog of travel posts. I fully subscribe into the "Living in the moment" philosophy and would do it all over again while finding little brackets of time to update my blog and my readers. Of course, if you want the quick snippets of what I'm doing and where I am, the best way to keep track will be to follow me on my Instagram (@renzze) or my Renzze FB page.
As I'm writing this, Singapore is currently terribly hot and hazy and I'm trying my best to adjust. My sensitive nose and skin are acting up and I'm also back to the daily grind of deadlines and meetings. However, I'm actually happy to be back. Nothing in the world replaces the joy I get from being close to my love ones, family, friends and my little dog, Louis. I've been pigging out on local delights (like hokkien noodles and chicken rice), I just celebrated my birthday recently and I have a few exciting collaborations coming up so it's gonna be a fantastic time for me before my next flight out.
Usually when I travel, there are just some gadgets I can't do without and I wanted to share my essentials with you as well as these gorgeous photos I took in New Zealand awhile back as well as some taken in Singapore recently (further down this post). New Zealand counts as of my favourite countries that I've traveled to and I can't help myself from going back frequently. These lake photos are taken during a morning walk outside my hotel in Queenstown after having a cup of hot chocolate. I was hunting for a place to bask in the warm sun to enjoy the finale of my book and I think I found the perfect spot.
The first essential gadget I need while traveling is my DSLR. I think once you start playing around with photography and SLRs, it is kinda hard to go back entirely to compact point and shoot cameras. The photos you see here in New Zealand are taken with my Canon EOS 600D. I also own the Canon EOS 5D Mark III which is hands down the best camera I've ever owned. My DSLRs are the best investments for me and I'm still learning how to do better by them every single time.
Unfortunately, as much as I love shooting with the DSLR, I actually do not bring it with me every single trip or out every single day while I'm on my trips. Some trips are just a lot more 'hands on' or precarious and I haven't reached a level where I'm willing to risk my expensive DSLR dropping into irretrievable states. When I go on very long trips (like months at a time), my shoulders and back can't withstand carrying the heavy DSLR and equipment on a daily basis so I'll pick and choose when to take it out.  It's not a bad thing to leave the bulky gadgets behind as I want to be more connected to living the experiences of the locals and integrating myself into the culture rather than being a standout tourist. Times like these, I'll rely on my little Casio Selfie Camera (which also works pretty well for wide angle landscape shots) or my trusty iPhone.
I'm sure the smartphone is an essential gadget for most people these days. You get international times, google map where you need to go, keep track of emails, check essential flight or hotel information and take a million photos with it. When traveling alone, it's also possibly the only gadget where a stranger can help to take a decent photo of you. Passing a DSLR to most strangers overseas seems to yield burry or lopsided photos of me and it stresses both the helpful stranger and myself in the process.
The next gadget is not essential to everyone but extremely important for me and that's my Kindle Paperwhite. To say I love reading would be a vast understatement. Most people may not know this (mainly cause I hide it in my unmentionable closet) but I was quite nerdy for the first 16 years of my life. I never quite looked the part since I don't wear glasses but I actually won the Owl Award for reading the most number of books in the school and public library ( please don't judge), several years in a row. Old classmates would easily remember me as having my nose constantly in some book or other and I have quite a collection of books to show for it. I was a late bloomer and didn't have a rebellious bone in my until I hit 17.
Coming back to books, Kindle changed my life and I can now read a dozen or more books in one holiday without having to cart brick loads around or to figure out storage space for them. I rather read or sleep then to watch a movie onboard the plane and being able to sit and read in gorgeous landscapes such as this lake in New Zealand or on the sea facing deck in Maldives is one of my most soothing holiday activities. Give me my Kindle to read for a couple of chapters before bedtime and it unwinds any stresses the day might have given me (hugs works just as well, if not better).
Another optional gadget is a pocket wifi. Some destinations, I just use a local prepaid SIM card or rely on free wifi at my accommodation. On some trips, however, I will invest in renting a pocket wifi to ensure I'm contactable at all times (essential for work) or it might be just more economical when shared with a small group of travelers.
This leads me to my final but also most important must have gadget when I travel – the portable powerbank. Unfortunately, the convenience of gadgets are only as reliable as the amount of 'juice' it has. With constant uses and full days of exploring, my gadgets (especially my phone) seems to run out at the most inconvenient times.
Luckily, with a fully charge power bank, I hardly face such situations anymore. My most current power bank is a matt aluminum casing one (FP05M) from GP Batteries which only costs S$29. With 5,000mAh it's more than what I need for a day (or even two) but they also have the FP10M which has 10,000mAh or the pocket friendly FN05M with 5,200mAh. Basically the higher the mAh, the higher the capacity of the battery. Pretty affordable, these power banks are retailing at selected Best Denki, Challenger, Courts, Newstead and Popular outlets.
Trust me when I say that not all power banks are created equally, and some are just not worth buying. I remember buying a 10,000mAh My Melody designed power bank in Sydney only to have it completely die on me a week later. It was devastating but I learnt to never buy from unreliable sources and to always buy only trusted brands or power banks that have had plenty of good reviews.
GP's F Series power bank features 'over-temperature cut off' during power bank re-charging (complying with UN38.8 air transport safety standards) and preserves its' long battery life by shielding against overcharging, over discharging, overheating or low temperatures. It has safeguards from malfunctions due to short circuit and the loopback protection automatically cuts-off power when a cable is plugged into input/output simultaneously. I appreciate the speedy charging  (2.1A speed) especially in times when my gadgets are completely dead and I need to use them immediately!
An interesting plano-concave dual front design means that it will safely hold your devices in a stable state regardless whether it is curved-back or flat-back ( I love how my Gudetama phone cover looks so completely relaxed while charging). The intelligent automatic power modulation switch for various input voltage means it is tailor-made for travelling use and you can easily see the amount of power left with the smart LED indication.
If you would like a chance to win a GP's F Series Power Bank, just head to  GP Facebook page between 6 Nov 2015 to 30 Nov 2015 for details on the giveaway.

Thanks for reading and I hope you enjoy my sharing of essential traveling gadget and photos. Have a great week ahead.