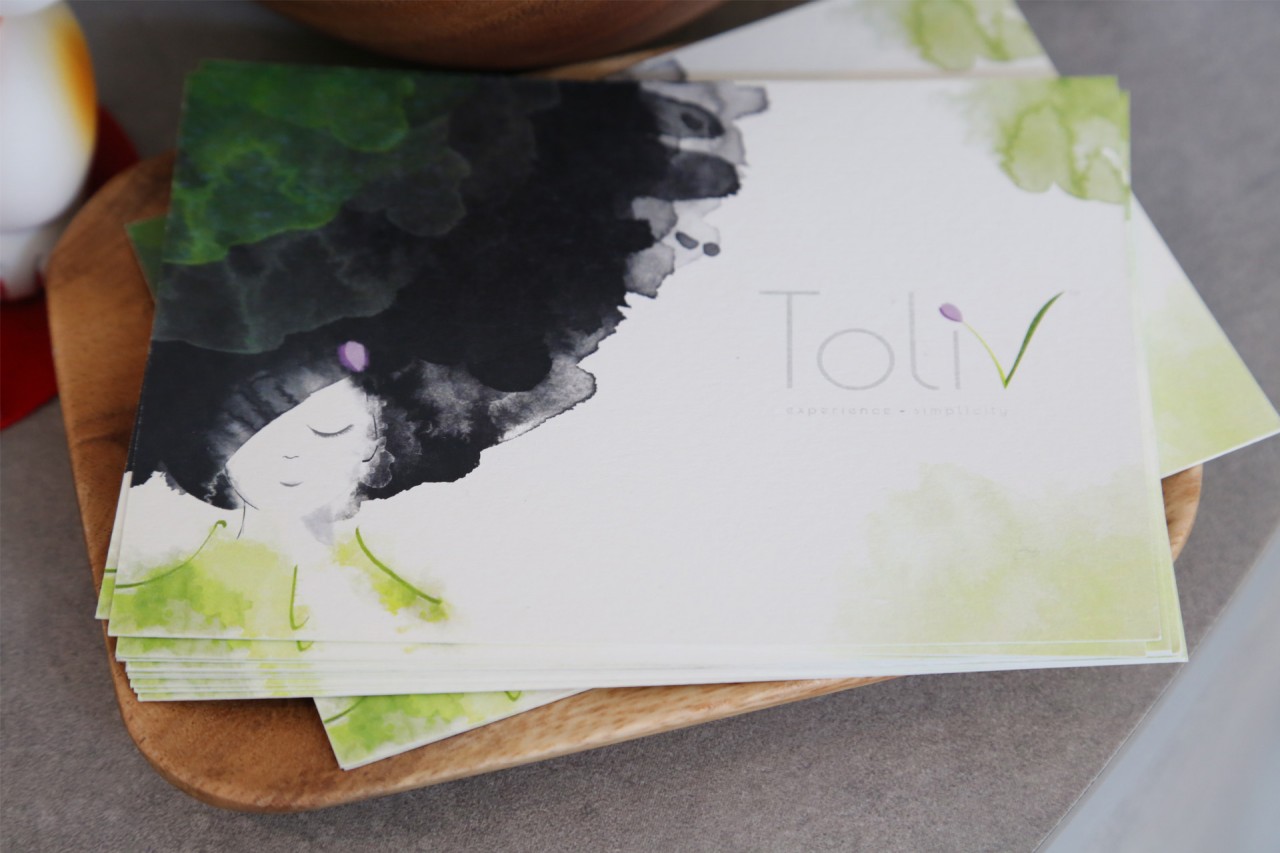 There some aspects of my beauty regime that I refuse to DIY and would only leave it to the hands of experts. One of this is my crowning glory. Waking up with good hair really makes my day. I can leave my house without any makeup on my face but I can't stand myself when my hair looks bad. Thankfully, my longtime stylist, Michelle Soh, has always taken good care of my hair. With her expertise and flair, I have been able to keep my hair healthy, beautiful and low maintenance.
If you have been following my Instagram (@renzze), you'll know that Michelle left her previous place of employment to set up her own little boutique at Purvis St called Toliv. Tucked in the corner of a heritage conservation street, this little sanctuary is truly a place to be pampered in more ways than one. The simple design, white walls, wooden elements and natural sunlight are so pleasing to the eyes. The nearest MRT or Bugis or City Hall and coupon parking is also available on Purvis Street.
Michelle truly cares for her customers and that makes all the difference. I love how she never forces a look or color upon me but encourages me to keep my hair as healthy as possible because healthy hair is the base of any beautiful hairstyle. I travel very frequently and with Michelle's guidance, I've always been able to keep my locks manageable even with no time for styling.
Toliv uses award winning Aveda products and abides by their philosophies of connecting beauty, environment and well being. Even chemical treatments such as coloring is less damaging to the hair when using such naturally derived products. No matter how busy my day is or how flustered I am, I feel more centered when I'm getting my tresses pampered at Toliv. The little touches such as Aveda floral tea, Lotus biscuits, chakra enhancing essential oils and a simple head and shoulder massage does wonders to putting my mind and body at ease.
Michelle is one of the best in her business and many regular customers have followed her to Toliv. With her dedication and expertise combined to do the best for you and your hair, I can understand why she has such a loyal following. A number of my closest friends will only go to Michelle after seeing the magic she works on my hair. She has saved countless of women and men from bad hair days and I'm grateful to have her as my hair stylist.
ToliV Hair Salon
Address: 5 Purvis Street, #01-01 Singapore
Tel: 6333 9223
Website: http://www.toliv.com.sg
Facebook: https://www.facebook.com/tolivboutique
Thanks for reading. I'm heading to Toliv to give my distress hair some therapy today.