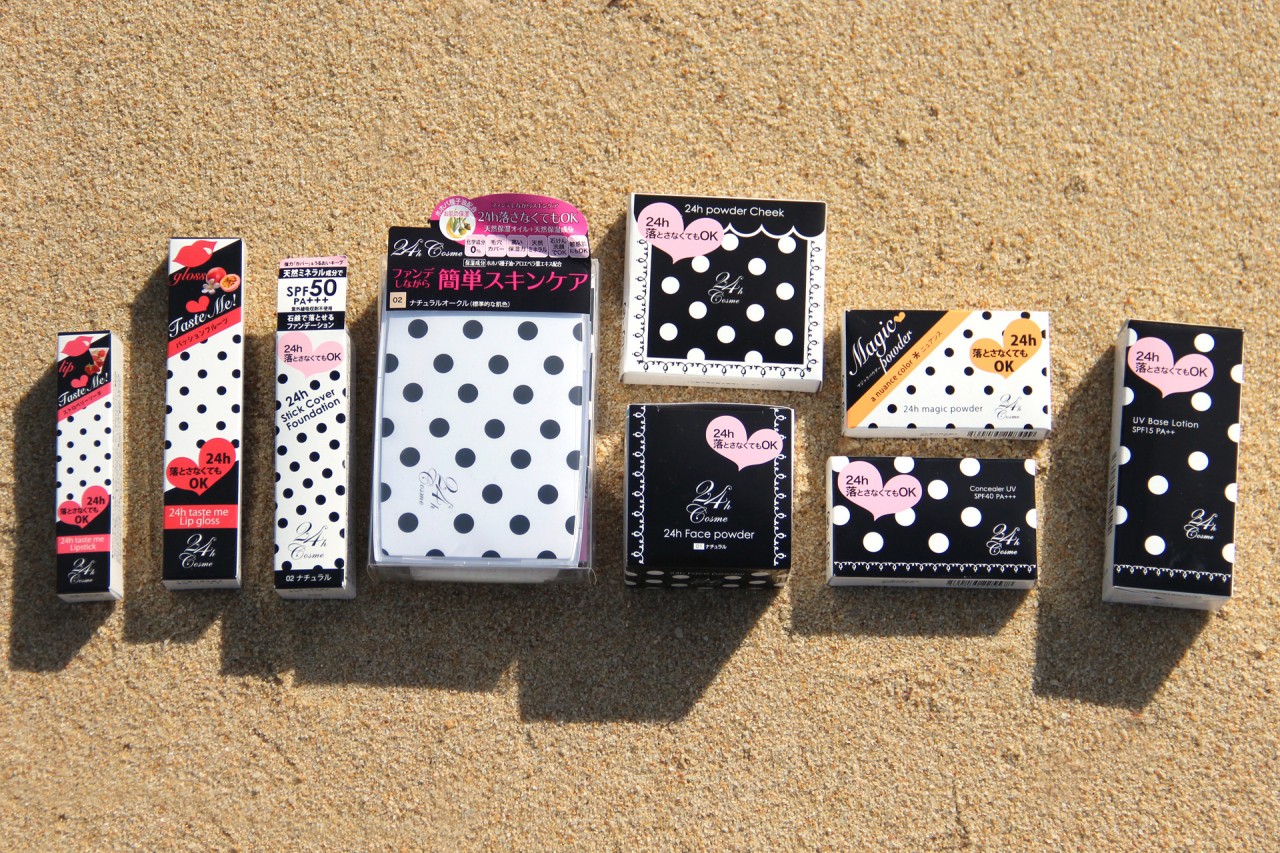 I love Japan and all the Japanese products. Every time I visit Japan, I never fail to have a good time. The food there is so yummy, the clothes fit me perfectly and I'll happily get lost in their drug stores and department stores browsing all the beauty products I can never buy in Singapore. Naturally, I was thrilled when I heard Tokyo Luxey will be making their headquarters here in Sunny Singapore.
Tokyo Luxey is a "LUXE" community that supplies Japanese-made beauty and lifestyle-related information and high quality Japanese products with everything originating from Japan.
Tokyo Luxey basically brings carefully curated  products from Japan especially in those pertaining to  skincare, makeup, hair care and wellness.
But Tokyo Luxey is not just an online store, it is a unique community that bonds over Japanese trends and culture. In addition to the products Tokyo Luexy shares videos of skincare and makeup techniques from famous Japanese makeup artists. You can view their makeover TV series over Fox channel on cable or visit their YouTube page.
Together with some of the other lifestyle and beauty bloggers, I've joined them as one of their pioneer batch of LUXEY women. As such, I'll like to share with you some of the products I've tried and love from them.
First up is this Platinum Mascara from FairyDrops.
This mascara adds volume to your lashes in just one application. It is water-resistant and it's most outstanding feature is their patented curling wand that helps to give an even but thick coating to each individual eye lash.
Next is the award winning "3D" Evangelist UV Protect BB Cream.
One of my favourite items from Tokyo Luxey, this BB cream comes with SPF 31 PA ++ sun protection and is imbued with Placenta and EGF properties which makes it more than just a cream to even out your skin tone. It actually helps with anti-ageing which is exactly up my alley.
The texture is super light and very easy to blend into the skin. If you like a light coverage that gives a gorgeous glowing finish then you'll like this as much as I do. Of course you can always choose to layer over this for more coverage.
My other recommendation will go to the 24h Cosme makeup range from Natura Purify Institute. I've got very sensitive skin so I'm always on the lookout for more natural based cosmetics.
Covering almost the full makeup range, 24h Cosme is gentle on the skin as their revolutionary cosmetics are made from natural minerals and moisturising ingredients.  It's no wonder this brand is already extremely popular with the Japanese and has garnered a lot of attention to it internationally. 
The lipstick tastes of strawberry but I try not to lick it 🙂
The Lip gloss on the other hand tastes like pomegranate. Great to wear out for intimate dates where a lot of kissing is involved.
For those who prefer to have on a makeup base to keep their makeup lasting throughout the day, you can try 24h Cosme UV Base Lotion that has SPF15++.
I usually don't wear foundation so when I feel that my skin needs a perk me up, I'll just use this UV Base Lotion on it's own and it works perfectly for me.
Any small blemishes can be concealed with the 24h Cosme Concealer UV that has SPF40 PA+++. Since this product was made for the Japanese market, the concealer suits those with fair skin tones only.
The 24h Cosme stick foundation comes with SPF 50 PA+++ which means if you use this, you can skip your sunblock and still have a pretty strong UV protection. I've never really used stick foundation before and was a little worried about application. Turns our pretty easy to use and blend using a makeup brush.
I really like how compact it is to carry around as well.
If you prefer powder based foundation compared to the creamy stick type, you can try 24h compact powder foundation.
The texture is so fine and applies smoothly on your skin, covering all the blemishes and open pores.
I really love the cute black and white polka dot packaging.
To top it off, there is the 24h Cosme Face powder.
All of 24h Cosme products are mineral based and you can keep it on the whole day without worrying about clogging your pores or damaging your skin. In fact, one avid fan of this brand told me that you don't even need to use makeup removal when you are using this brand but I'll still advise my readers to always do a complete cleansing routine whenever you apply any sort of makeup on your face.
I use the 24h magic powder more as a highlighter for the corners of my eyes and to brighten up the area under my eyes.
The last step of my makeup routine is usually a blusher so here's showcasing 24h Cosme cheek powder.
A nice rosy hue, a dab or two on the apples of my cheeks gives me that slight natural and healthy looking blush.
The last product which I want to share with you from Tokyo Luxey is this Heaven and Earth Hand Cream from re:terra. This hand cream is an eco-friendly oil-based product sourced and produced in the Tohoku disaster area. There is much to learn from the Japanese culture and how they try their best to support each other in times of crisis. No one nation is as cohesive and bonded as the Japanese and it's truly admirable.
Thanks for reading and you can always visit Tokyo Luxey for more information. Their Tokyo Luxey gift box (specially for Singapore residents) is only SGD39! What you get in the box depends on what products they are using in their TV series. There are only 300 boxes in the current batch and you can find my favourite award winning "3D" Evangelist UV Protect BB Cream among all the other goodies. Super worthwhile!