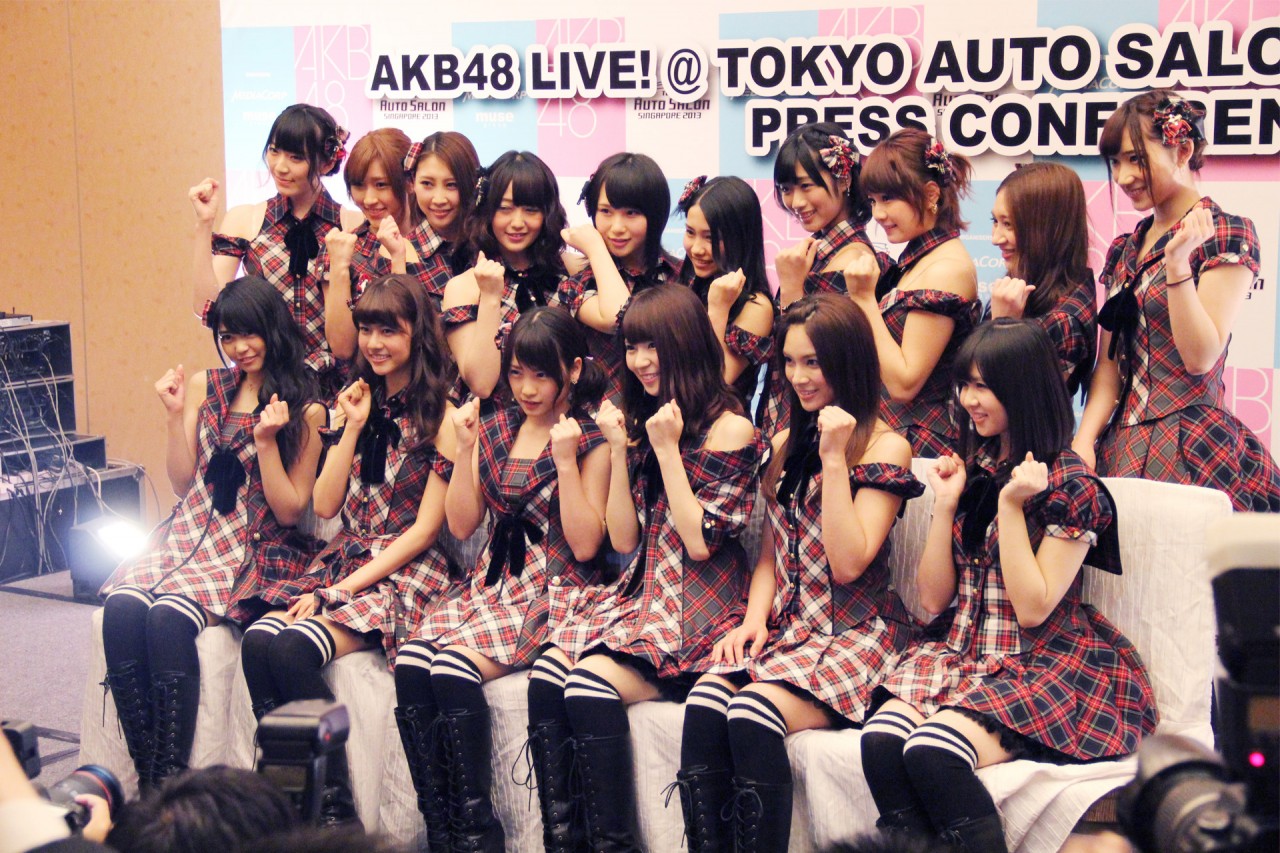 This post is going to be a myriad of photos because words don't do justice to the powerful and cute cars I saw at the Tokyo Auto Salon 2013.
For the 1st time in its illustrious 30-year history, Tokyo Auto Salon will be coming to the shores of Singapore.
I was very lucky to be able to attend the grand opening as part of a media invite and get to meet the super popular Japanese girl group AKB48 for a Q & A session.
The girls are very cute and the press room soon became a little madhouse of photographers as everyone scrambled to get their photos.
If you have been following me on instagram or twitter @renzze , then you'll have seen my live updates while I was there!'
After the press conference, I proceeded with excitement to view the cars and the car models. As expected with such a prominent show, there were many car enthusiasts and photographers.
More than 20 of the finest and most unique cars from Tokyo Auto Salon 2013 in Japan together with Japanese race queens, as well as invited cars from Singapore can be seen.
The cars are all fitted with the latest technology and pimped up in the most unique ways. More than just a motor show, Tokyo Auto Salon brings together the most creative minds from the automotive world, culminating in a display of hundreds of custom-built automobiles by after-market parts manufacturers, custom and tuning workshops, car manufacturers and automotive vocational schools.
Singapore's position as the hub of South East Asia will ensure that automotive fans and automotive industry players from around the region will converge at Tokyo Auto Salon Singapore 2013 to make this event the must-attend automotive event of the year.
Launched in 1983 by the editor-in-chief of the iconic custom car magazine Option, Tokyo Auto Salon has today grown to become the largest automotive after-market parts and accessories exhibition in the world. Every year, more than 250,000 automotive fans from all corners of the globe converge at Tokyo Auto Salon in Japan over a 3-day period.
Tokyo Auto Salon also serves as a valuable channel for automotive professionals to deliberate upon the latest trends and innovations from the automotive sector and with a wide array of after-market parts and related accessories showcased.
The cars were so mesmerizing that it was only with the combination of Japanese Race Queens and appearance of Japanese idols AKB48 that the crowd was able to take their attention away from the cars and focus on the opening ceremony.
The AKB48 girls were so "kawaii" and filled with enthusiasm that it made meeting them at the TAS2013 even more fun!
I had a great time at the TAS 2013 and I look forward to more unique and exciting display of cars next year!