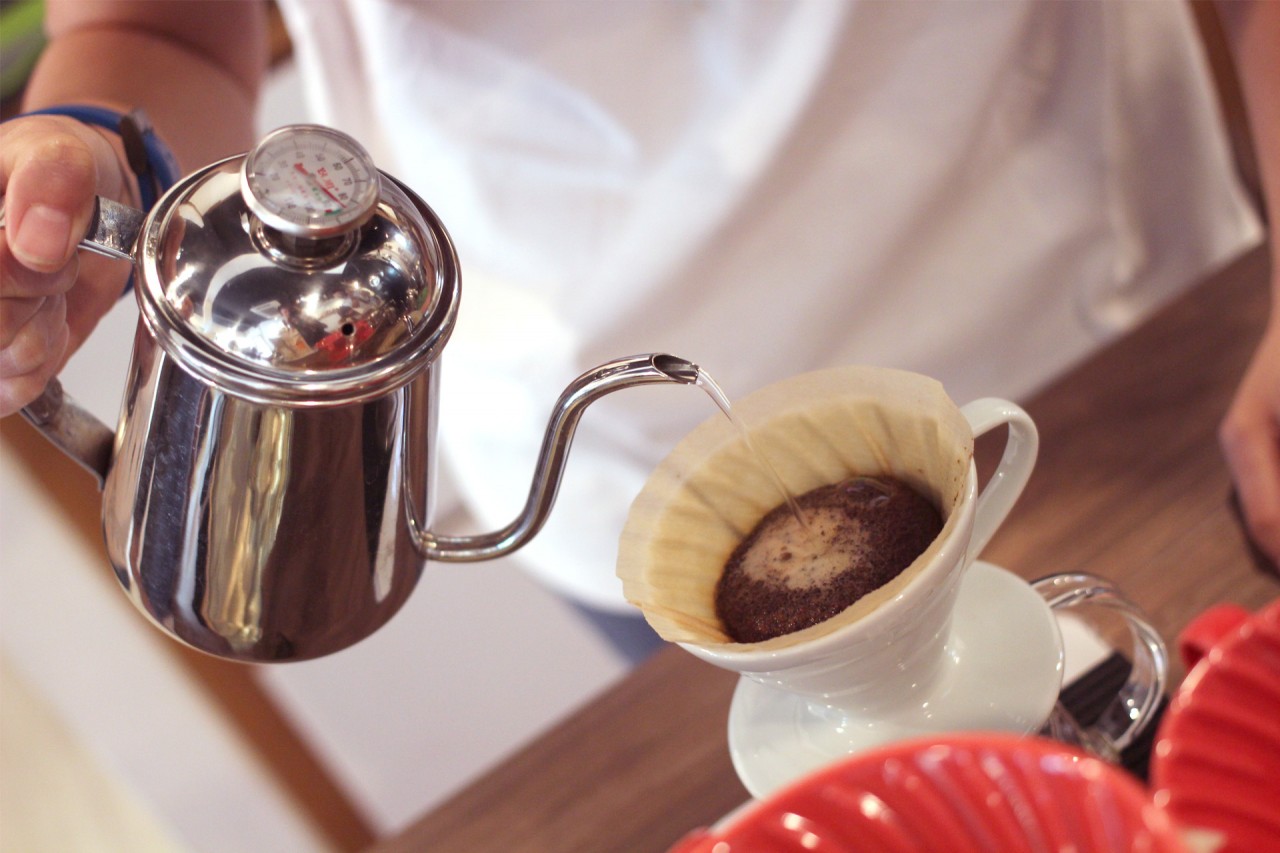 Having friends (like Raphael and JW) who are coffee fanatics means I get try out interesting coffee places during our meetups. One weekend (quite awhile ago already) brought us to Tiong Hoe Specialty Coffee at Stirling Road. Tiong Hoe Gim Kee Trading Co was founded out of genuine love and passion for coffee by Mr. Tan Tiong Hoe in the 1960s, and is now managed by the second generation. Although it started off as a traditional roaster, it has continued to evolve with time adding interesting processes (such as a Q Grader scan score sheet as part of their quality checking process) to keep competitiveness with the demand of coffee aficionados.
With a full range of supplies, on demand roasting services and training classes, this might be one of the more 'serious coffee' place I've come across in Singapore and I do hope more of such places will thrive to help raise the coffee bar in Singapore. Interestingly, they have a 'pay as you see fit' concept. So tantalise your taste buds with the coffee beans available that day and pay what you think is worth. Raphael had a field day discussing his coffee passion with the barista who was able to match his drive and caffeine fueled craziness with the same aplomb. Even though Regina, JW and I didn't have the same coffee intensities, we enjoyed our little cupping session, gaining insights through their conversations.
With the weekend coming round again, I hope I can find the time to chill with friends and discover yet another interesting place in Singapore. There are so many cafes popping all over this island these days but my schedule is so full when I'm back that it is actually harder for me explore my own country compared to the times when I'm traveling overseas.
Thanks for reading and enjoy the weekend!