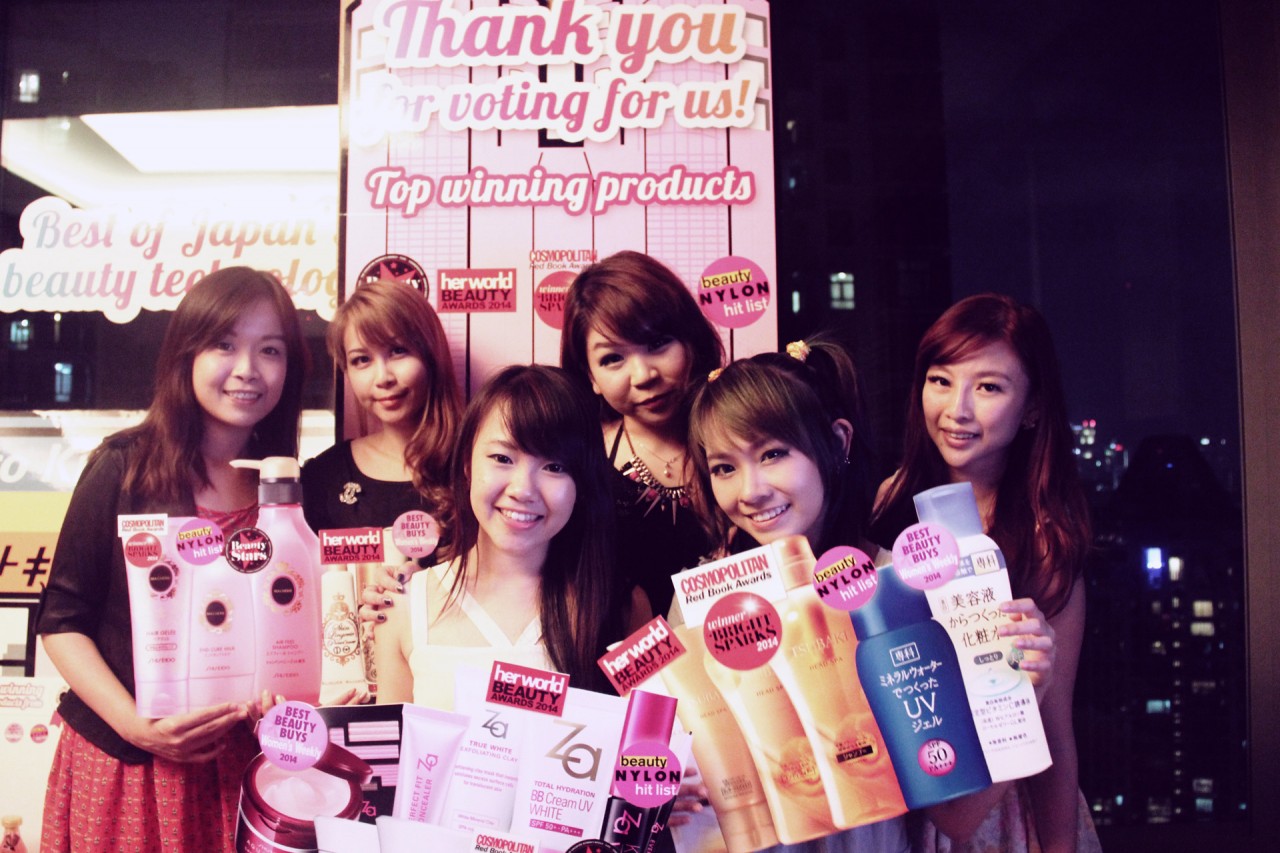 I've done quite a few reviews for ZA, Aqualabel, Tsubaki, Senka, Majolica Majorca and Ma Cherie on both my blog and for Watsons's Beauty Playground so it was sweet of them to have thrown a special bloggers appreciation party earlier this year. While a number of the products I use are sponsored, I fully reserve my opinions and would rather not blog about it than to give a false review. Unlike many others, blogging is still a passion and a hobby for me and I do not rely on it for a living. Somehow I feel that by keeping it that way, I am able to consistently keep my thoughts true and my writing sincere. My main income comes from my consulting work, my business and other passive incomes. While I do take advertorials from time to time, I only work with products or brands that I personally like. Of course, it doesn't mean that I'm against bloggers that blog for a living or think any less of them. To each their own; it takes dedication being a full time blogger as well so I salute them for their creativity, drive and tenacity.
Many strangers I've spoken to about blogging always get excited about the number of freebies I get or would want to know how many readers I have and how I intend to gain more followers. The truth is blogging is amazing. I've tasted and encountered a whole world of experience that I would never have come across otherwise. For these I'm truly grateful. However, my blog is not the sum of me and I want to be able to write only whenever I feel like I have something valuable to share and not to race for numbers. There's a lot of work that goes behind maintaining a blog that goes unseen. Freebies are great especially when I love the products but I can personally afford to buy many of the things I'm sponsored and if getting a sponsored item means I'm indebted to write about it against my personal  then I rather not be sponsored in anyway. Thankfully, my encounters with many of the brands has been great. Which brings me back to today's post where I'm thankful for companies that take time off to appreciate our efforts in blogging.
The party was held at Oasia Hotel with lots of games and prizes. I won a little hamper of goodies that night and if you have been following my blog, you've probably already seen some of the products I've tried and reviewed. I love Japanese beauty products and I'm glad that in Singapore we are lucky enough to get easy access to many of these brands.
Thanks for listening to my random thoughts and rambles on this calm Thursday afternoon.