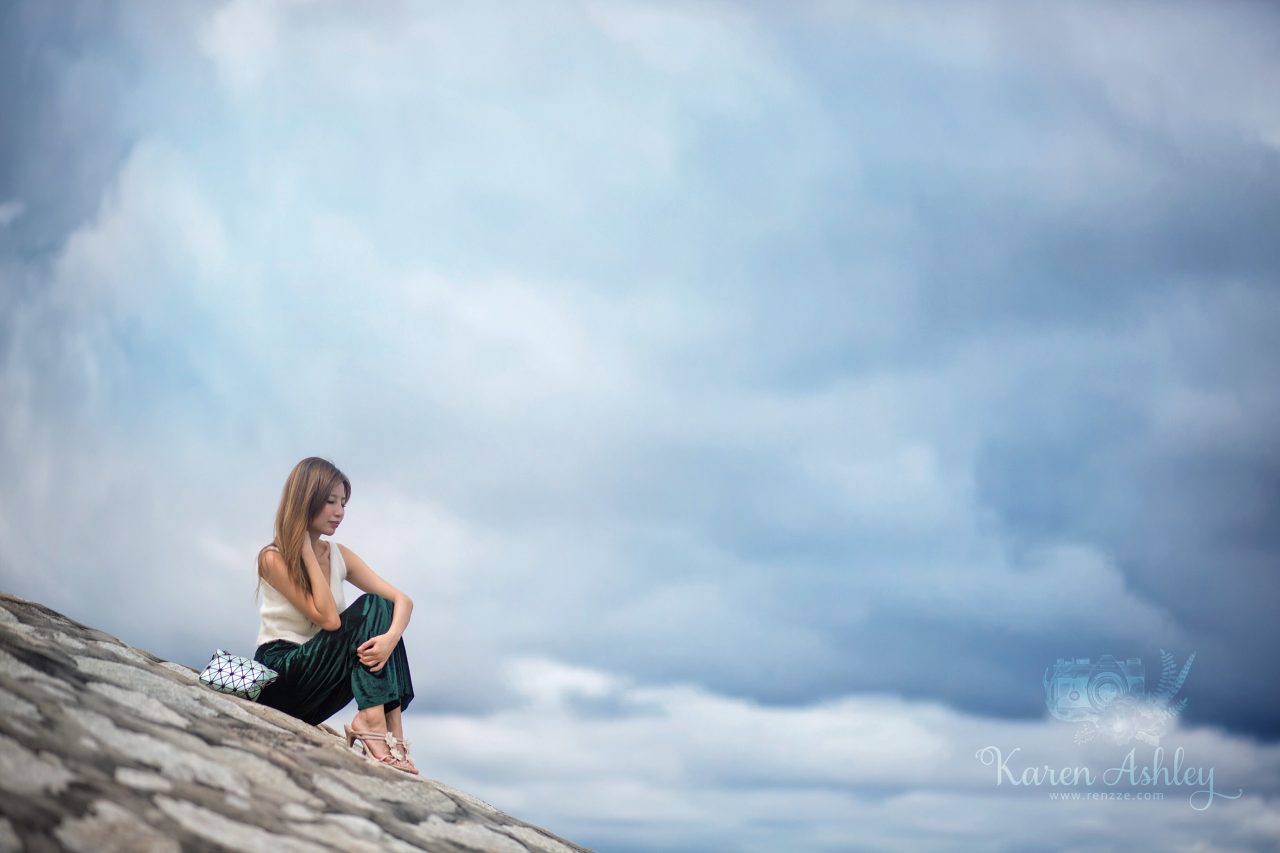 Velvet has always reminded me of special occasions. It's a strange association I picked up as a kid. When I was 5, my Mum had a gorgeous black velvet dress that she tailored and wore for my auntie's wedding dinner. She had an air of elegance and worldliness that had me longing to grow up faster so I could start wearing dresses just like that instead of the fluffy over-the-top frocks that I were picked for me to wear on such special occasions.
These days, velvet remains its' luxe and sophistication without the cumbersome weight. The cut and style of modern pieces have made velvet a viable option for smart casual outfits instead of special occasions just like this jade green velvet pants. I love the deep richness of the Color and chose to paired it with a simple white Angora crop top and a modern geometric designed BAO BAO sling bag to give the whole outfit an effervescent feel without losing the refinement of such opulent fabrics.
PS – I've changed my blog layout ever so slightly. Have you noticed? I'm making subtle improvements as I go along.