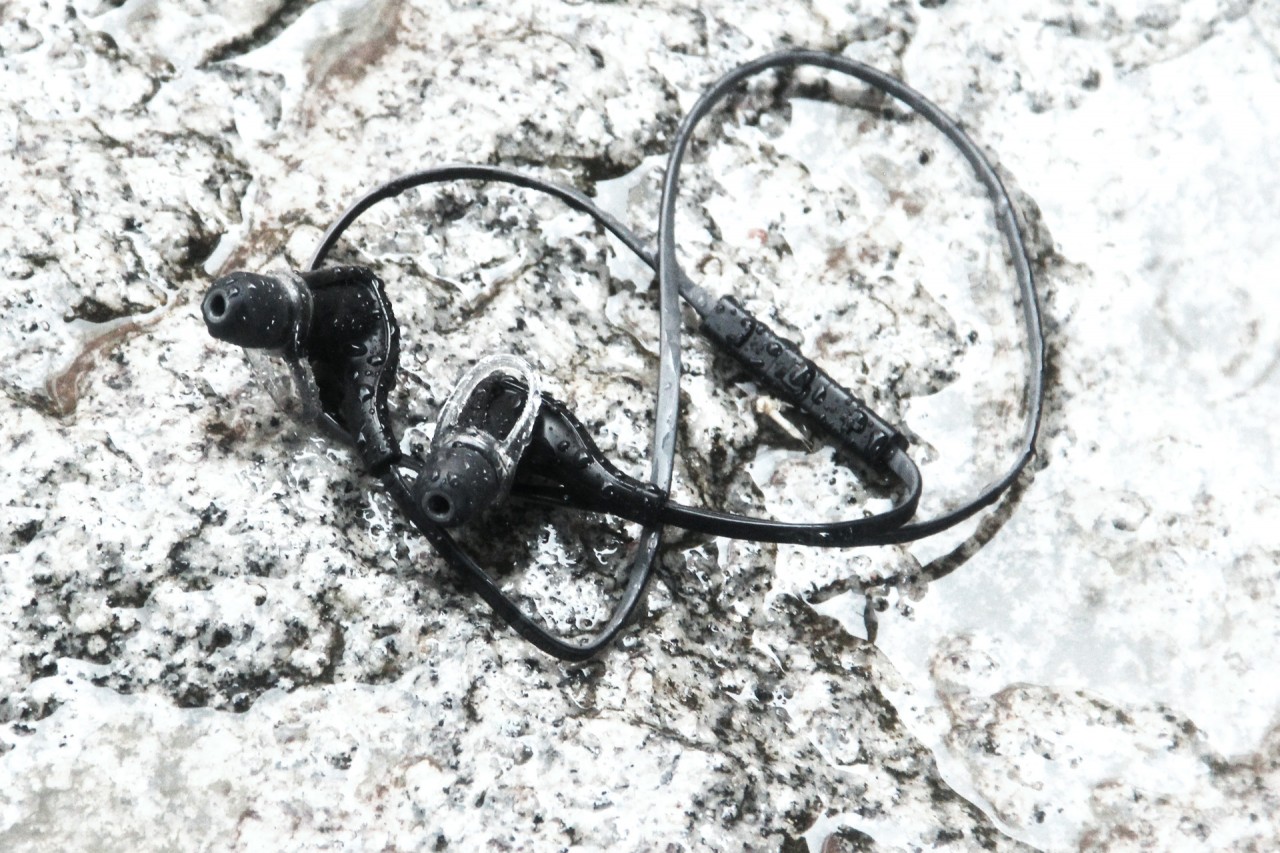 I've been using my Plantronics Back Beat GO 2 for quite awhile now and I've even mentioned previously why I feel that this earbuds are indispensable and a huge part of my lifestyle. But the more I use it, the more impressed I am with it and its' many capabilities. The amount of thought and types of cutting edge technologies that have been built into this design is what gives it an edge above the rest.. The devil is truly in the details.
One of the things I love most about it other than its impressive sound quality is that it has a P2i military-grade nano-coating that protects the earbuds against sweat, moisture, and spills. Considering how much I've already incorporated this pair of earbuds as a part of everything I do, it's a very important and impressive feature.
The Plantronics Back Beat GO 2 takes me from lazing by the beach to sweaty yoga session to providing music to my ears (literally) while I prep and preen after my shower. I never have to worry that sweat or water from my hair or surroundings will damage the ear buds.
Of course, I don't recommend you dunking your Plantronics Back Beat GO 2 into a jug of water and neither is this built for underwater use but there was once I left my earbuds in the garden by accident and only remembered about it after a heavy downpour. I was really worried since it is stated on the packaging as water resistant and not waterproof but Plantronics must be aiming to exceed my expectations because my earbuds worked fine even after braving through a wet stormy afternoon outdoors! Once again, I must remind you that this is not advisable though impressive.
Some of you have emailed me to ask about the comfort level. I've used the earbuds for stretches of 4 to 5 hours at a go and it fits my ears pretty comfortably. The set comes with a couple of different sizes of ear tips and I switched mine to the smallest ones because my ear holes are quite small. It fits snugly and there is no chaffing or skin irritation.
Another awesome feature that I'll like to share more with you guys is that the Back Beat GO 2 comes with this portable changing case which is perfect for heavy users. It only takes 20mins of charging to get an additional hour of music and a fully charged case enables up to 14.5 hours listening time. This little charging pouch is excellent if you are going on a short trip! I brought a fully charged case with me when I went for a short trip to Japan recently and I never had to worry about my earbuds running out of juice.
Anyone who is looking for tangle free earbuds that exudes quality, reliability, clarity, functionality, accessibility and who wants and interface that is intuitive to the user needs should give Plantronics Back Beat GO 2 a serious try.
The inconspicuous wireless earbuds goes with my daily outfits and has become a permanent fixture in my lifestyle.
 In fact, unless you are standing pretty close to me, you might not even notice that I have my earbuds on. I have my Plantronics Back Beat GO 2 earbuds in this outfit photo above and you can't really tell from far because my  long hair covers the short cable and there are absolutely no dangling wires in the front but in the close up photos below, you'll be able to spot the earbuds.
The special offer for my readers is still on! Just go to http://mbpr.sh/GWGIXA and use the code 15omykasng for a 15% off the retail price! You might encounter a popup box when trying to key in the discount code that asks if the discount is still valid. Yes, the code is working. The popup box is a verification mechanism to ensure that it's a person and not a bot accessing the site. If you take a closer look, the verification instructions are actually stated on the pop-up, i.e. key in the word "human" under user name, and "password" under the Password field.
I'll end this post with a short video that captures my wonderful experience with Plantronics Back Beat GO 2 in the last month.

McGallen & Bolden Pte Ltd – 20131111 Renzze with Plantronics BackBeat Go 2
*****
*****
*****
*****
*****
Outfit of the day
Top:  Forever New
Pants: Dip Drops
Earrings: Chanel
Necklace and Bag: Hermes
Watch: Patek Philippe
Heels: Miu Miu
Additional Accessories:
Earbuds: Plantronics Back Beat GO 2
Vintage 1970s Sunglasses: My Jotter Book