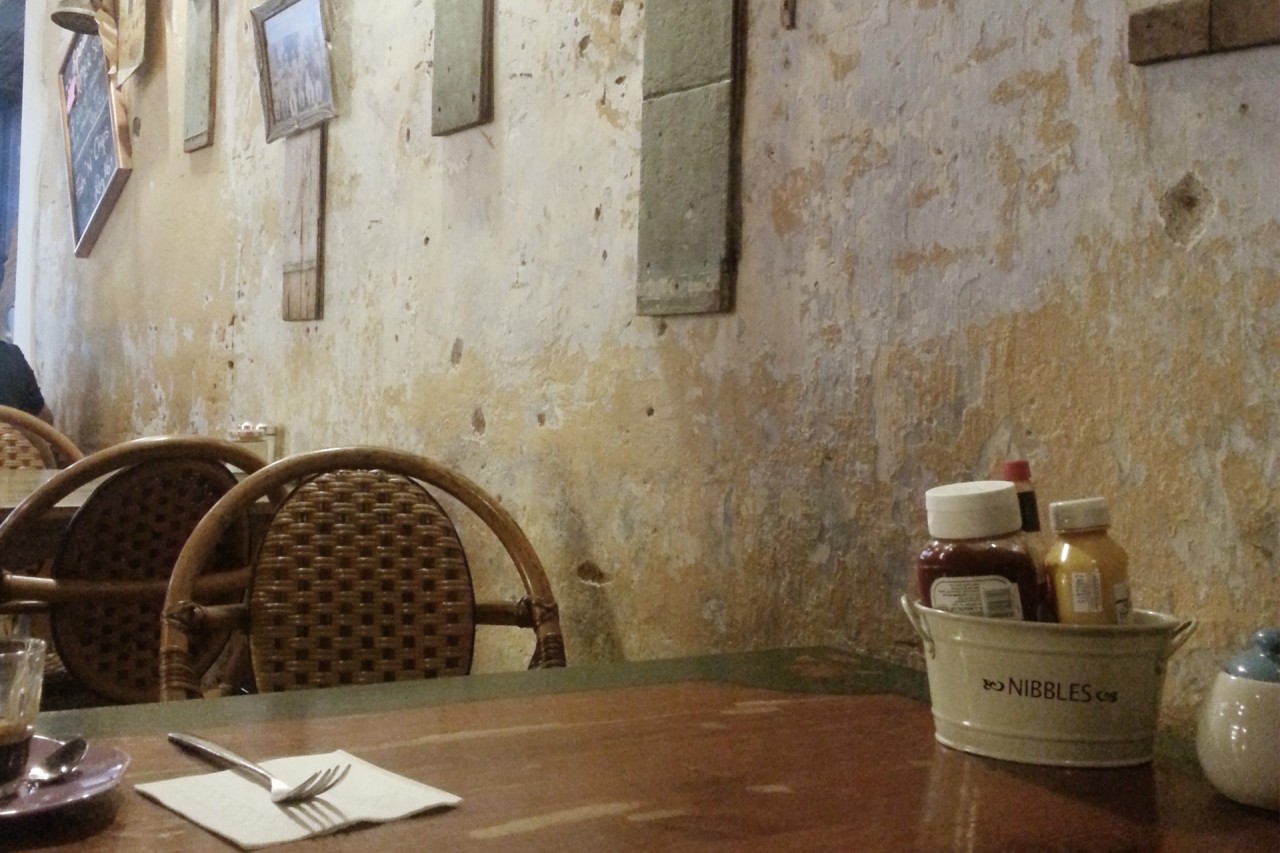 It is such a pleasurable experience to be a regular writer at renzze.com and I cherish this opportunity that I'm given. I'm really grateful to the readers who continues to read my posts and give feedbacks for improvement even though I only post on every Sunday. I hope that I'll get to know my readers better as I share more of my thoughts and my personal encounters with them.
Travelling with my family always brings back the fond memories of my childhood holidays. Last month, I took time off work to take my family on a road trip to Ipoh and Cameron Highlands. In contrast to memories of my childhood, I've grown up to take over a more active role in planning my family's trips and as a natural state of progression became the default driver for our road trips.
Impiana Hotel Ipoh
Setting off from Singapore at 6.30am, it was a treacherous 12 hour drive before we finally arrived at Impiana Hotel, Ipoh. This journey which normally takes only 7 hours became quite an awful ordeal due to the North-South Highway traffic congestion over the Hari Raya Puasa celebratory weekend.
As a coffee enthusiast, I couldn't resist visiting Ipoh's specialty coffee shops while I was there.
Ben & Lynette @ Ipoh Parade Mall
Bread Espresso Dessert No.3, Medan Istana 6, Bandar Ipoh Raya, 30000 Menglembu, Perak, Malaysia
 Burps & Giggles Ipoh Town 95, Jalan Sultan Yussuf, Perak, 31650, Malaysia
Surprisingly, despite Ipoh having a smaller cafe community than Singapore, the coffees I tasted in most of the establishment I visited were above average. Apart from cafe hopping, we drove up to Cameron highlands to visit their local agricultural farms which gave me a better understanding on how vegetables are cultivated and harvested.
Agricultural farms @ Cameron Highlands
Further enhancing our experience, we visited one of the restaurants in farms of Cameron Highlands that used locally harvested greens for their steamboat.
Ipoh's Locally Grown Agricultural Steamboat Restaurant.
Returning back to Ipoh, I couldn't miss trying out their famous Bean Sprout Chicken. Although we were all stuffed,  we still insisted on seeking out one of the locally recommended restaurant, Lou Wong, to get a taste. It was definitely worth the effort.
Lou Wong, Ipoh
Looking at the photos as I am writing this post, I can clearly recall how delicious that meal was and I've bookmarked the place on my must-visit list when in Ipoh.
Men seldom talk about skincare but it doesn't mean that they don't care about looking good. I'm someone that believes in spending some effort on my skin. Whether they consciously admit it or not , women judge you by your hair, your pores and your facial hair. By stocking up on a few key-grooming products, I can keep zits, wrinkles, greasy skin and razor burn at bay which sounds like a pretty good trade off for me.
On my trip, I brought along a small range of CLINIQUE men's face care products to test out their effectiveness in protecting my skin against the elements. They came in easy to carry and apply tubes which was perfect for travelling.
1. The Clinique Oil Control Face Wash thoroughly cleanses to removes excess shine. It leaves skin feeling fresh and comfortable without it being tight or dry.
2. The Clinique Moisturising Lotion works well enough for those with normal to dry skin.
3. The SPF 21 CLINIQUE Moisturiser Hydrant absorbs quickly to delivers all day moisture with skin strengthening ingredients. More importantly, it provides UVA/UVB protection.
4. The Oil control Mattifying Moisturiser's lightweight formula controls oil for a matte, shine-free look. Great for men like me with a slightly oily skin as the oil-free hydration is able to improves my skin strength.
I'll be bringing these essential hydration products with on future trips to keep up with my grooming routines while I'm abroad. These are available at any Clinique Counters.
Thanks for reading and I hope to share more with you soon.