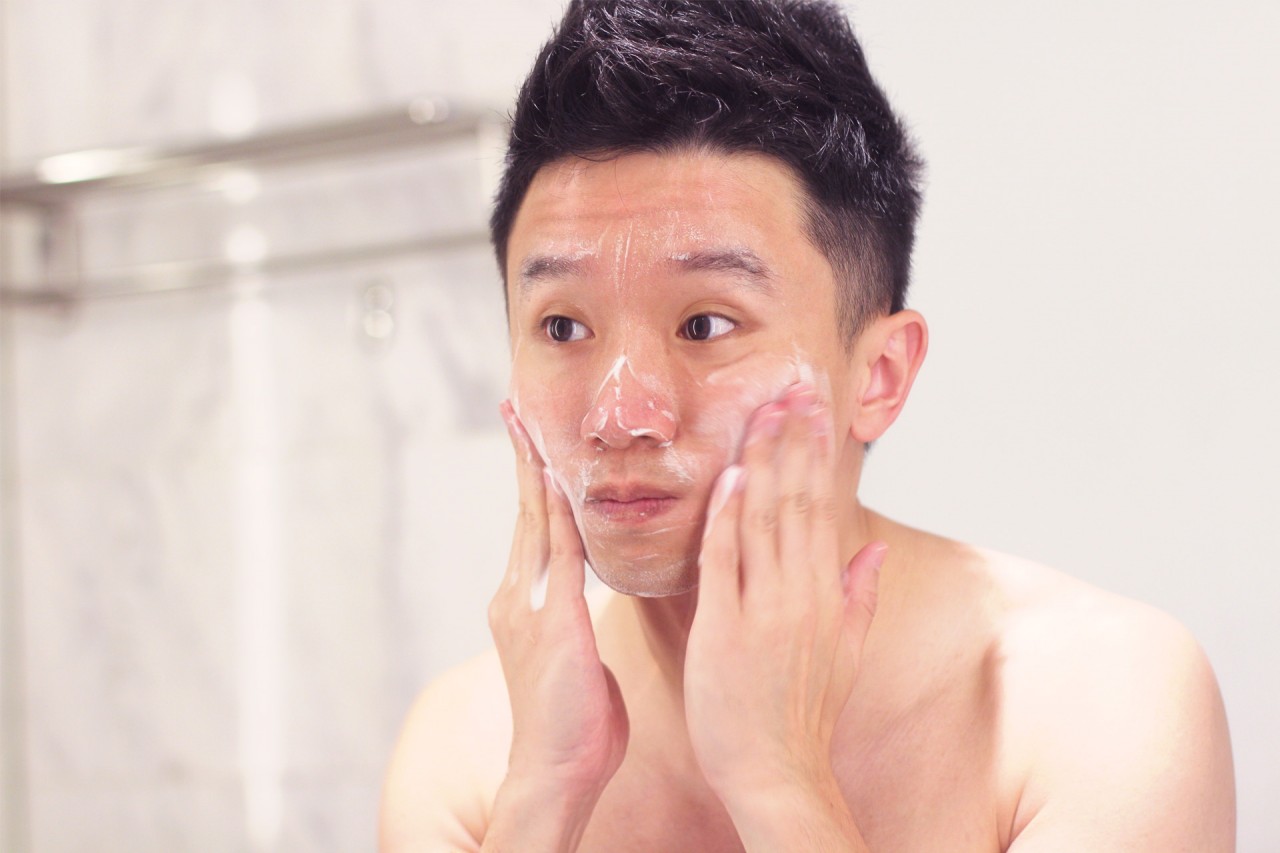 For the longest time, men believed that skin care and beauty were a challenge to their manhood and would rather bring their daily accumulated grime and dirt along with them from work to bed than to be thought of as soft. Even though, most men are now aware of the benefits of skincare, generally men are just not as hardworking as women when it comes to beauty routines.
Among my circle of friends, I've witnessed a growing number of men who do put some effort for better skin but are reluctant to spend too much time, effort, and money. There are so many variety of homme skincare products available in the market these days, I feel spoilt for choices. Recently, I had the opportunity to test out the Men's Biore Double Oil Control Icy Instant Foaming Wash. (Please pardon my just-out-of-bed dishevelled look.)
There are 3 types available but I chose the Icy Double Oil Control Instant Foaming Wash as it was recommended for combination and oily skin types. The bottle comes with a huge size pump action dispenser which makes it easier for dispensing the foam compared to other brands that uses a smaller pump action dispenser. With one pump I get ready-to-use, ultra fine micro-bubbles foam for deep, thorough cleansing. Since the foam is also 8 times denser than hand-lathered foam, it makes for a gentler cleansing experience.
The foam is also non-drip so it can double up as shaving foam. Don't you love products with multiple functions?
To use, wet face and dispense an appropriate amount of foam onto palm.
Massage gently onto face. Rinse off thoroughly with water. Do not shake bottle.
Men's Biore Double Oil Control Icy Instant Foaming Wash contains high menthol concentration, providing a refreshing after wash feel, perfect for sleepy mornings when you need a wake up call. A good cleanser like this one will help unclog dirt deep within pores fighting possible breakout from occurring. The citrus fragrance is fresh and sporty.
With Men's Biore Double Oil Control Icy Instant Foaming Wash, men no longer need to blame bad genes for their bad skin. I use it twice a day for longer lasting shine-free skin. Personally, I feel results from each cleansing far outweighs the effort and time required.
Men's Biore Double Oil Control Icy Instant Foaming Wash is S$9.85 and can be found at most supermarkets or personal care stores.
Thanks for reading.