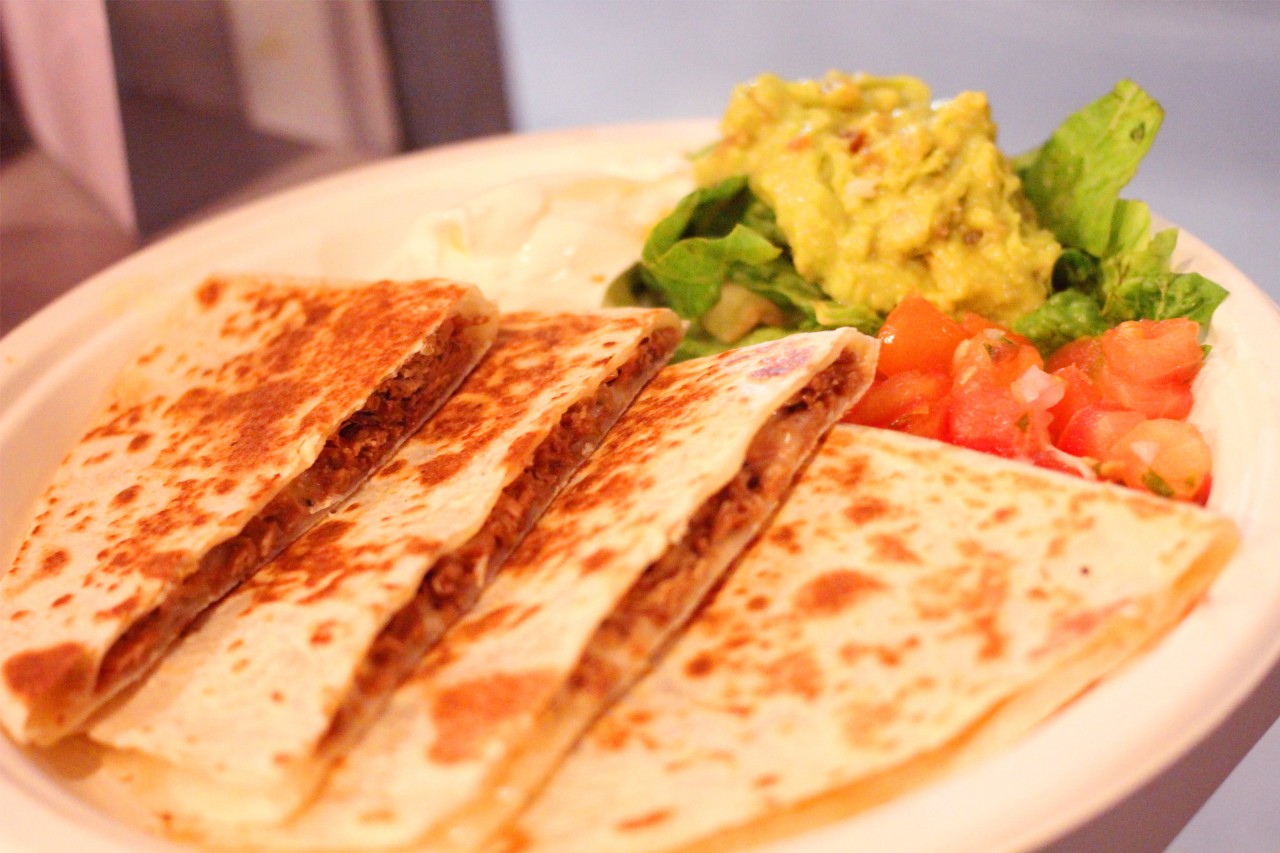 This week brings back memories of being adventurous with food from a wide diversity of culture especially during the times I was abroad. I have tried cuisines from the Wuhan city of China serving food similar to that of Zhejiang and Sichuan cuisines, mixed meat and vegetables from Ethopia/Africa and even Shish Kafta from Lebanon. My food seeking adventure never ends as I seek to try out something different every time I get the opportunity to do so.
This week, my curiosity takes me to the Mexican food at Baja Fresh. As soon as I entered the shop, any awkwardness or unfamiliarity of entering a new joint were immediately forgotten as I was greeted by the owner (Anant) of Baja Fresh with a huge smile and a warm welcome. Honestly, my dinning experience at Baja Fresh felt like I was having dinner with a big warm family with lots of comfort food.
Even before I started on the main dishes, I was snacking uncontrollably on their in-house chips and dips. There are 6 different types of dip to choose from but my personal favourite is their guacamole which is both fresh and healthy.  I could eat this with nacho chips all day!
Did I also mention that Baja Fresh serves FREE FLOW of dips! At Baja Fresh, all entrees are served with complementary nacho chips which goes amazingly well with the dips.
The newly introduced Spicy Chicken Americano Tacos raves a combination of their "always fresh never frozen" chicken prepared in a tangy chipotle and pepper marinate combined with lime and garlic. The combination of tangy flavours opened up my appetite and before I knew it, I finished almost half of the Taco, nearly forgetting that I had to save my stomach for more yummy goodies. You can order the Spicy Chipotle Chicken with Burritos, Nachos or Quesadillas instead of Taco if you so wish.
My personal favourite of all is the Pork Quesadillas. I have always been a fan of pulled pork and this grilled flour tortilla with melted Monterrey Jack Cheese and slow cooked, American style pulled Pork Carnitas checked all my boxes for the perfect quick meal. The pork was so well cooked that it melted in my mouth. Best eaten with the sour cream, guacamole and pico de gallo it's served with.
Next up is the Chicken Ultimo Burrito (Enchilado Style). This particular burrito will definitely give you the biggest bang for your buck ($12.95 for the Chicken option). If you are someone who does not take much carbohydrates like me, it's good to share this with someone else.
This king of all burritos combines melted cheese, Baja Rice, grilled vegetables, sour cream and Baja Salsa all wrapped up in a massive wrap.You can choose to have this with Chicken, Pork, Mahi Mahi (fish), Spicy Chicken or go for the All Vegetable option.
Last but not least, if you are a afraid of putting on too much carbo or over indulging on the protein, there is this amazing 12 inch Tostada salad (which also happens to be my second favourite item that day). It combines all the ingredients that you can dream of in a traditional Mexican cuisine. The Tortilla shell with greens, beans, cheese ,guacamole, sour cream and salsa tastes amazing. The grilled prawns were super succulent and delicious.
If you are looking for takeaways, Baja Fresh also offers catering services for 5 to 500! The party pack version of the Tostada Salad is served in smaller portions which is a little bit like the Mexican version of our local "Kueh Pie Ti".
Lastly, for desserts we had churros!  I love churros and I'm glad to find more places serving this in Singapore. Baja Fresh serves up very tasty churros; one that will keep you coming back for more.
Baja Fresh main winning point was their insistence on freshness, this means that everything is prepared in batches throughout the day. Your food will not be microwaved, will never be frozen, and no lard or MSG is used in its preparation. Conveniently located near the Dhoby Ghaut MRT, it's a popular spot for many working adults and students who want a filling value filled meal. I heard that in the afternoons there is even a 30% discount for students!
Baja Fresh
Hotel Rendezvous
9 Bras Basah Road, #01-03
S189559
Opening hours:
Monday – Thursday: 8:30 am to 10:00 pm
Friday, Saturday and Eve of Public Holiday: 8:30 – 11:00 pm
Contact No: +65 6337 7300
Catering Hotline: +65 8157 4136
Thanks for reading!