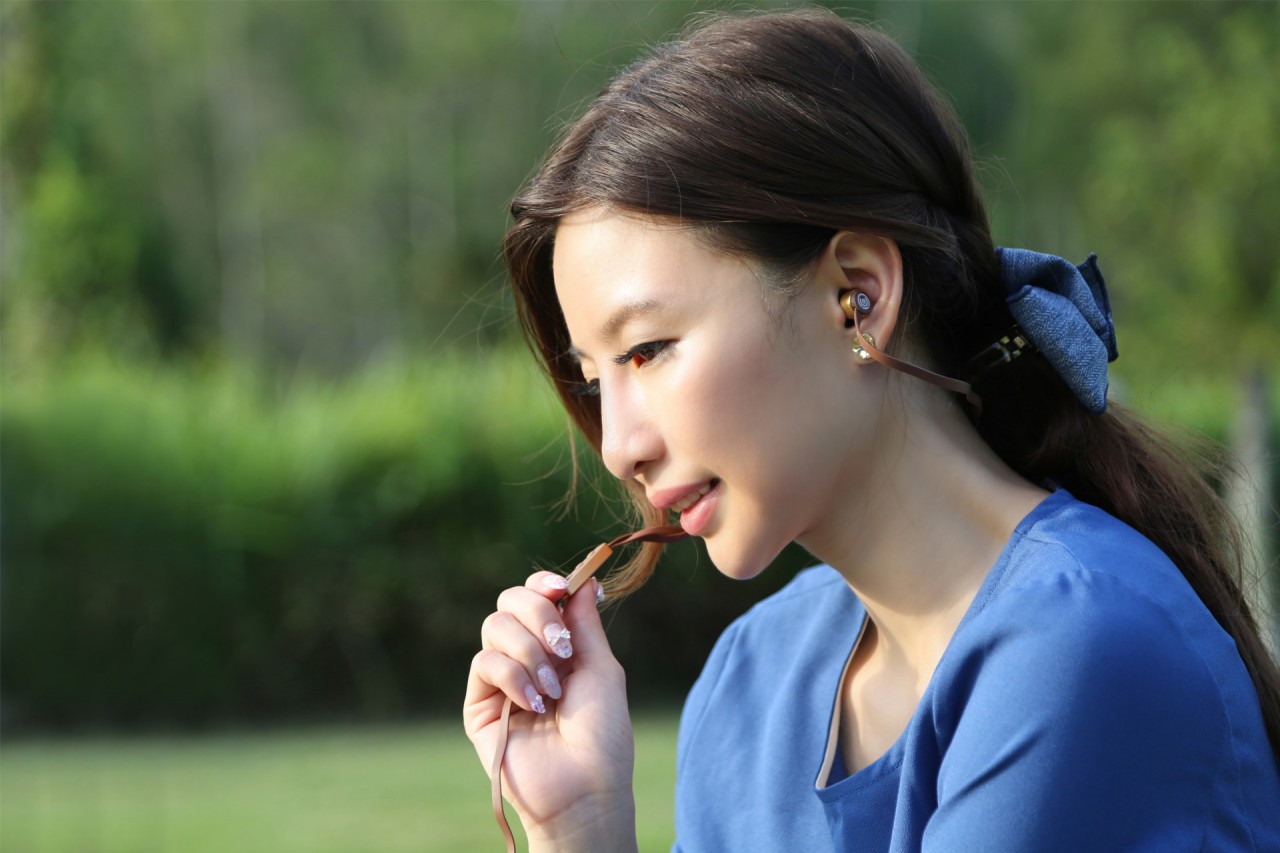 Scandinavian design is world renowned for it's simplicity, minimalism and functionality. Sudio earphones which hails from Sweden is exactly all that and more. Designer, Mats Wallsten, had a vision for earphones to be stylish enough that the user would never want to shove it down their pocket or keep them hidden away. By using them and keeping them in the ears, it will also help to prolong the lifespan of the earphones.
"Making earphones is still an art of craftsmanship. While machines have come a long way, humans still conquer machines. The human eye cannot be fooled and Sudio has chosen to stay with handmade details for the most part of the production process. Call us old-fashioned, we call it craftsmanship."
I cannot agree more. In this day and age of mass production, attention to details and an intuitive design are important marks of quality. Bonus points for the chic leather casing that came with the earphones.
With affordable prices and free shipping to Singapore (all the way from Stockholm, Sweden) , these beautiful and everyday earphones are not only for the wealthy or well-heeled crowd. The company does everything from design, manufacturing and sales so that they can keep prices low. Anyone who can appreciate good aesthetic forms and want more from their everyday earphones should seriously check Sudio out. They have two models of earphones, the KLANG (S$60) and Två (S$45). Both comes in four colors – Black, White, Orange and Brown. I found that brown with the complementing gold elements was the perfect earthy tone that would match anything I wore.
When browsing their website, I was immediately drawn to KLANG which would also fit my iPhone perfectly since it has a full feature 3-button remote that allows me to change volume and to pick up calls. The flat cord of KLANG is longer than most earphone cords so it receives support from the user's neck to prevent the earphones from being pulled out. Två  on the other hand features one button only to fit all devices and with two long cords.
To ensure that you get the right fit and that the earphones will continue to stay comfortably in your ears, it comes with a full range of ear sleeves attachments for you to test and customise the earphones to your liking.
Not only focusing solely on design, Sudio performs well on the sound front as well. The music is clear, sounds well-balanced and not too bassy which is perfect. At the price point, this earphone gives similar category earphones a run for their money.
Thank you Sudio for sending me KLANG and for being so patient with me. I've been meaning to share my thoughts earlier but was caught up with intensive traveling for the last couple of months and barely found my footing back in Singapore recently. Readers can receive a 15% discount when they use the code Renzze15 at checkout. To find out more or to order, you can check out their website, www.sudio.se.
Thanks for reading.
Sponsored reviews buy my time to give fair assessments of their products and services but not my opinions which I value greatly to be fair and honest. Maintaining the integrity of renzze.com and a positive influence will always be my piority.