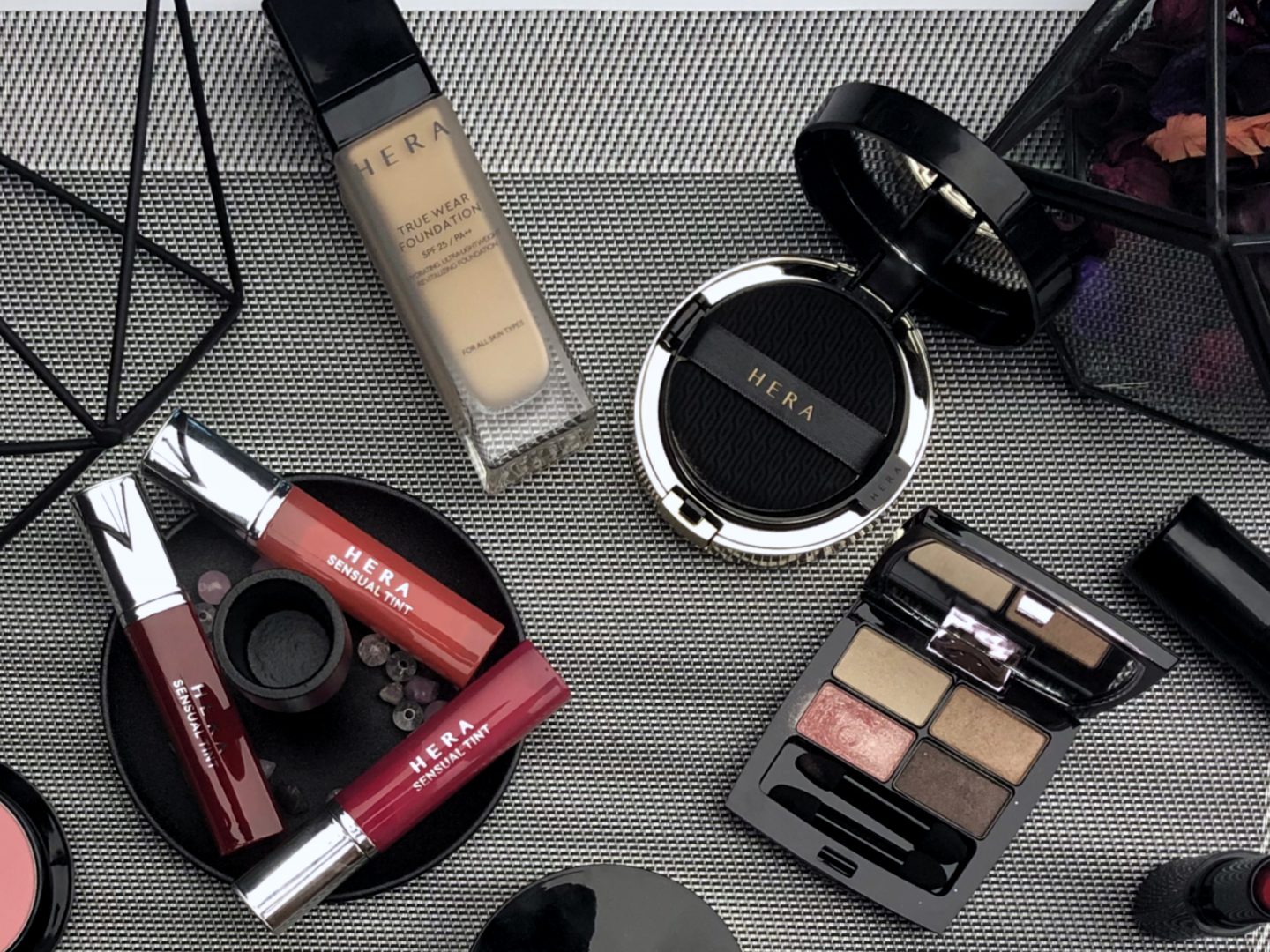 Fans of K-beauty rejoice! There is no need to ask your friend, family or colleague to help you grab and lug back Hera products when they travel to Korea anymore.
Hera opened their first counter here in Singapore on 10th May 2018. Hera is a massive success in Korea with their makeup products making regular appearances with K-celebrities, seen in K-dramas and showcased on models during Seoul Fashion Week.
Singapore is the second country (after China) in Hera's expansion plans outside Korea. Their first counter in Singapore is at Takashimaya, and I've already visited them! Their Korean master makeup artist, Jamie, will be at the counter this month to do makeovers and to assist customers with Hera products. He went through some of Hera's products as I did a mini beauty make-over at the counter.
Barefaced before my first Hera makeover
Here I am barefaced after Jamie cleaned my face with Hera Purifying Cleansing Water.
Base
After hydrating my skin with Aquabolic Hydro Pearl Serum, he applied Magic Starter SPF25 PA++ (Mint). The greenish hue works well to counter the slight redness on my sensitive skin from the blazing hot weather Singapore has been experiencing recently. Next, is he applied the foundation layer using Hera Black Cushion SPF50 PA++ (#21) in a dabbing motion. I love the coverage and the beautiful dewy look that it gives.
Eyes
For my brows, Jamie used the Eye Designer Powder Pen (#1) to enhance the shape. I love that the brow comes with a highlighter powder to help highlight my brow bone. That same highlighting powder is also used on my Ayego (eye bag). While in most western cultures, eye bags are viewed negatively, the Korean love having them! They believe that the slight puffiness of the eye bag below the eye (in a matching or brighter skin tone) helps to make one look more youthful. Jamie selected Eye Shadow Duo (#27) for me which is a pink and brown combination. To add the final touches to the eye makeup, he used Eye Designer pencil (#3) that is a lovely grey on my lashline. Followed by Secret Party Rich Curling Mascara for my lashes.
Cheek and Lips
Secret Party Gradation Highlighter and Blush brightened up my cheeks. My new favourite lip colour is Rouge Holic Exceptional #412 (Chocolate Mousse) topped with a little Secret Part Lip Box (coral hue).
Final results
The final result is a Korean-worthy fresh face makeup! The look lasted well into the night, and I still look glowy in the wee hours of the night. This selfie was taken about 30 minutes before I cleaned it all off.
The beautiful limited edition Hera X Edith Carron collection makes a great addition to any glamourpuss beauty table so I'll grab it while it is still available. I'm heading down this weekend to stock up on a few more products!