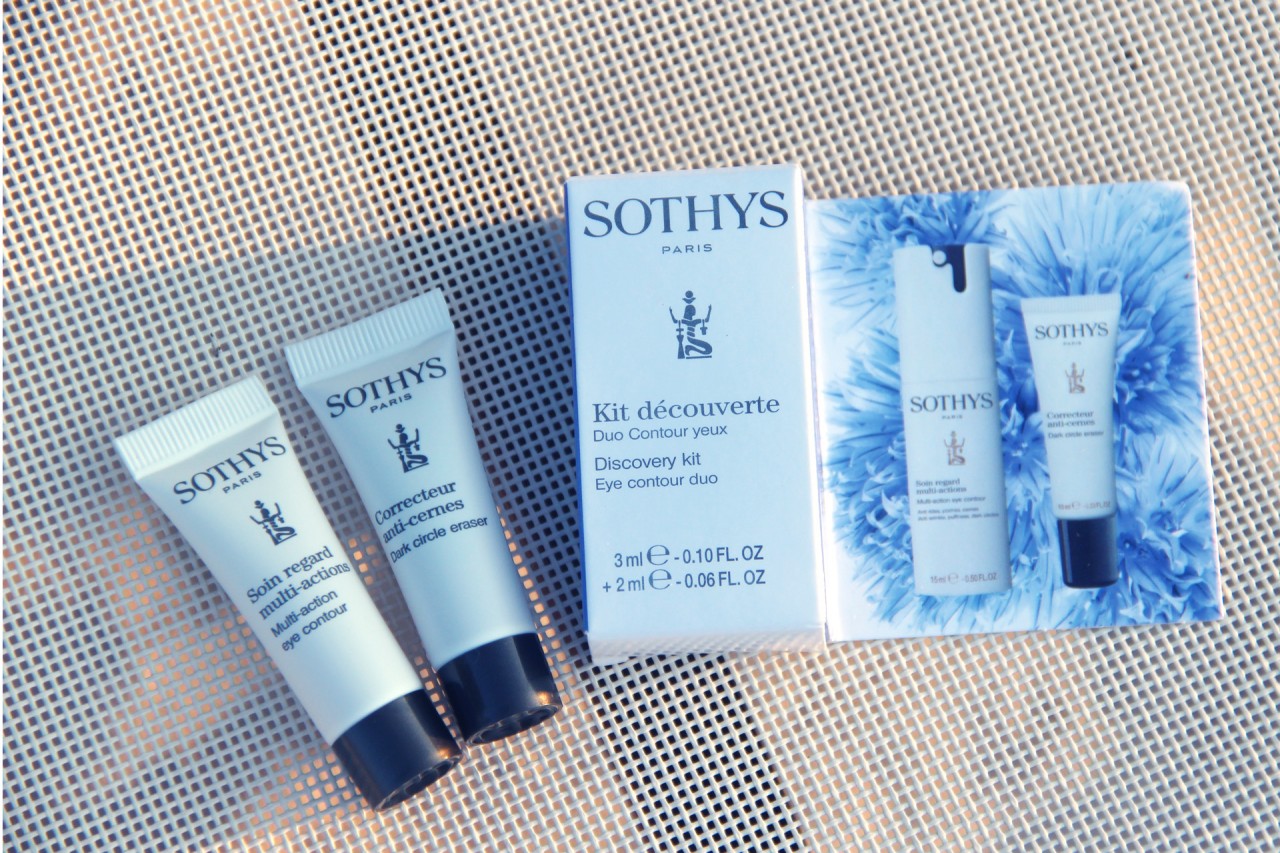 Sometime ago, I had a lunch date with Sothys and some local beauty bloggers to learn about their new Eye Contour Line. I'm not particularly new to Sothys especially since they have a multitude of accolades and awards to their brand. Suitable for sensitive skin, Sothys facials have always been calming to my skin. Let me share with you the new products they have for eye care.
Multi-action Eye Contour
This fine and delicate texture eye cream fights against wrinkles, dark circles and puffiness for youthful eyes.  As with all the products in the Sothys Eye Contour line, it is fragrance-free, opthalmologically tested and contains no artificial colouring. All the products I'm listing in this post is suitable for sensitive eye contour and contact lens wearer. Their test on 19 models with twice a day application for 30 days shows a 30% reduction of wrinkle volume.
Anti-Puffiness / Energizing Roll-on
A more unique eye care product, the icy-effect roll-on applicator instantly reduces puffiness around eye contour. It can also be used as an eye mask for freshness and comfort. I didn't get to try this personally but tests on 20 models show that there is 26% less puffiness in just 1 hour after application.
Dark Circle Eraser
This powdery tinted emulsion treats and provides an immediate camouflage effect for dark circles. However, it's more than a concealer as there are many active ingredients to help soothe your eyes and reduce dark eye circles. Tested on 19 models for 15 days, 84% of panelist noticed an in-depth action on dark circles and appearance of dark circles diminished.
Thanks to Sothys for the great lunch spread and gathering with fellow beauty bloggers. Let me share with you some of the yummy food we had.
Thanks for reading. The weekend is almost here and I can't wait!